David Campbell, President
David Campbell is a life-long Alaskan, born and raised in Fairbanks. David moved his family to Juneau from Anchorage in 1995 to work as a police officer with the Juneau Police Department. David enjoys spending time with his family, outdoor activities, cooking, and attending local cultural events. JPD David has worked in patrol, narcotics, community services, investigations, and administration and currently serves as Deputy Chief of Police. David's additional duties have included serving as a field training officer, negotiator, polygraph examiner, and JPD spokesperson. David received a BA in Justice from UAA in 1994, and a MPA from UAS in 2013. For many years David has volunteered for UAS alumni events including the Gustavus and Haines golf tournaments, Rotary Wine Auction, and Alumni Dinner and Auction. David is looking forward to contributing more to the Alumni Association and feels being part of the board will help make that happen.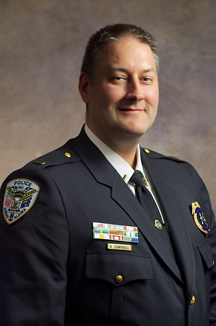 ---
Karen Polley, Vice President
Karen Polley has worked in public education in Alaska since moving to Alaska in the late 1960's. She has worked for the Juneau-Douglas School District, the Alaska Department of Education, Southeast Regional Resource Center, and the University of Alaska Southeast. She retired in 2005 after serving as the Campus Director in Ketchikan for five years. She graduated from Eastern Washington State University with a Bachelor of Arts in Home Economics and a Bachelor of Arts in Home Economics Education. She received a Master's Degree in Secondary Education from the University of Alaska, Juneau in 1978. She has been a teacher, education administrator, political consultant, grant writer, small business entrepreneur, licensed boat captain and tour operator. She currently operates her own jewelry manufacturing business Stone Soup Alaska Designs. She has been active in professional and civic organizations including the Alaska Home Economics Association, the Alaska Vocational Association, Rotary 2000, and is a lifetime member in the University of Alaska Southeast Alumni Association. Karen resides in Juneau, Alaska, and has received awards from her professional associations for leadership and service. She spends the summers at her cabin near Pelican, Alaska.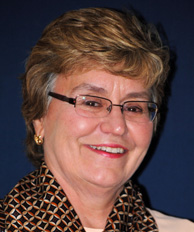 ---
Kyle Moselle, Treasurer
Originally from Seattle, Kyle was introduced to the magic of Southeast Alaska by his wife, Amy, who was born and raised in Sitka. In the 17 years Kyle has called Juneau home, he has graduated from UAS twice – B.S. in marine biology in 2004 and MPA in 2015 – started a family, and devoted himself to a career with the State of Alaska.
Kyle is currently the large mine project manager for the Alaska Department of Natural Resources where he is responsible for coordinating the State of Alaska's permitting processes for the operating metal mines in Alaska, including the Kensington Gold Mine and Greens Creek Mine near Juneau. Previously, Kyle worked for the Alaska Department of Fish and Game as a habitat biologist, focusing on cataloging anadromous fish streams in the state and collaborating with the U.S. Forest Service to implement the Tongass Land and Resource Management Plan. Kyle has served his country as a communications operator in the U.S. Army and his community as a member of the Juneau Fisheries Development Committee. He currently volunteers with the local 4-H program (Thunder Mountain Riders) to support his daughter, Aida.
Serving on the UASAA Board of Directors will allow Kyle to contribute positively to UAS, Juneau, and Southeast Alaska by working closely with the amazing network of UAS alumni and friends that add so much character and value to our university, town, and region.
---
Katy Jordan
Katy is the UAS Social Media and Marketing Strategy Coordinator and a recent graduate of the Masters of Public Administration. Katy is a lifelong Alaskan, born in Anchorage and raised in Palmer. She completed her undergraduate degree in Sociology from Gonzaga University. After travel and life abroad she moved to Juneau as a volunteer with the Jesuit Volunteer Corps and quickly decided Juneau and southeast was home. In her position at UAS, Katy has been fortunate to travel throughout the state of Alaska for outreach and recruitment of the UAS business and public administration programs. It has been an immensely rewarding work experience to see much of Alaska and meet current UAS students pursuing online programs from the communities where they live and work. She's excited to bring this perspective and experience to the UAS Alumni board.
---
Carol Griffin
Carol was raised in South Dakota and received her Bachelor's degree from Lewis Clark State College in Idaho and Master's degree in Public Administration (MPA) from University of Idaho. She moved to Alaska in August of 1980 and worked at the University of Alaska Southeast until retirement in January 2012. During her employment at UAJ/UAS she worked as an adjunct faculty for the business department, Coordinator of Distance Education, Director of Human Resources, Director of Administration, and concluded her employment at UAS as Vice Chancellor of Administrative Services. Carol currently has lifetime membership in alumni organizations for three institutions. Having recently returned to Juneau, it is her intent to become actively involved in UAS Alumni & Friends. Higher education transformed her view of the world and UAS has had a special place in her life for many years.
---
Greg Lange
Greg Lange was introduced to the grandeur of Juneau by his mother, Nancy (McDowell) Lange, who was born and raised in Juneau and has had family in the area since 1928. He graduated from Juneau-Douglas High School and UAJ (now UAS), a true home-town boy. While at UAJ, he earned his Bachelor's Degree in Accounting (1984) while working for the Department of Public Safety as an Accounting Clerk.
Greg became a teacher in 1995, and has been in the education field ever since. He is very excited to be an active alum working directly with UAS' newly-established advisory committee for the UA College of Education. He is currently a high school teacher in Edmonds, WA presenting "math renewal" to struggling and challenged freshman and sophomores.
Greg has also carried his Juneau and Eaglecrest-bred love of the mountains and outdoors into his professional work through programs designed to introduce his students to the snow. For 12 years, he worked with a ski bus company that coordinated and transported almost 600 Seattle middle and high school students to local ski areas on Friday nights. Finally, remaining a torch-bearer for the spirit of Juneau, Greg has been active in coordinating the Annual Seattle-based Juneau-Douglas Picnic each July since 2007, which is in its 77th year.
Serving on the UAS Alumni Association Board of Directors allows Greg to positively contribute to UAS, Juneau, and Southeast Alaska through active engagement with UAS staff and alumni and friends, who add so much vitality to the university and region.
---
Kristie Balovich
A Minnesota native, Kristie spent several summers working in the fishing industry in Sitka before permanently making Alaska her home in 1991. In 1995 she moved to Juneau with her husband Scott and started her career with the National Oceanic and Atmospheric Administration (NOAA), Alaska Region of National Marine Fisheries Service (NMFS). Over the last 23 years, Kristie has held several positions for the NMFS Alaska Region and now holds the Alaska Regional Budget Officer position within the Management and Operations Division. She is responsible for the yearly execution of a multi-million dollar budget and oversees the federal grants, procurement and cost recovery programs. Last year Kristie was awarded "Federal Employee of the year" by the Juneau Federal Executive Association. Like many UAS students, Kristie worked full time and pursued her degree at a part-time pace. She graduated in 2010 with a B.B.A in Accounting from UAS. 
Kristie is a passionate advocate for continuing education and supporting the community of Juneau. She spent over a decade serving on the Gold Creek Child Development Center Board, Gastineau Channel Little League Board and was a member of the Gastineau Elementary Site Council. She believes knowledge exists both within the university and the community and by creating strategic programs linking the two adds greater synergy and richness to existing teaching and research programs as well as providing tangible benefits to our community. As a member of the UASAA Board of Directors, Kristie understands the value and power of networking and looks forward to fostering positive community connections and furthering the mission of the Alumni Association.
---
Karen Carey
Karen Carey was born in Los Angeles, California and received her Bachelor's degree in Psychology from San Diego State University.  She went on to earn a Master's degree at the University of Nevada, Las Vegas, where she worked as a school psychologist for ten years.  Pursuing further education, Karen received her Ph.D. at the University of Cincinnati in School Psychology and worked as school psychologist in Ohio and Kentucky. In 1989 she returned to California as an Assistant Professor of School Psychology at Fresno State and earned tenure and promotion in 1994. She went on to become Chair of the Psychology Department, Associate Dean and Interim Dean of Science and Mathematics, and Dean of Graduate Studies at Fresno State. In 2011, Karen accepted a position as Dean of Arts and Sciences at California State University Channel Islands and in 2016 accepted the position of Provost at UAS. Karen and her husband love Southeast Alaska and really wish they had moved here years ago. Karen is looking forward to serving on the Alumni Board to continue to help UAS grow and prosper.
---
Roberta Stell
In her own words: "As a retired educator and one who has a vested interest in the well-being of the University of Alaska Southeast, I feel I can contribute in many ways to the programming and activities of the Alumni Association. I remain knowledgeable and active in educational issues in Alaska and want to see the Alumni Association continue its strengths in numbers of members and in impact on current and future students at UAS. UAS serves students from the around the state and the alumni goals and activities should promote ways alumni from around the state can be involved and benefit from the activities the UAS Alumni & Friends Association."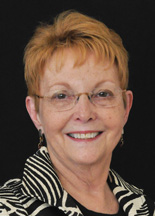 ---