Welding Program
Our Welding Program offers state-of-the-art equipment and safety. The program prepares students for steady, high paying jobs.
Skilled, certified welders can find work on construction sites, in petroleum-related industries, and in many jobs where heavy equipment is used. Welding, soldering and brazing workers held about 452,000 jobs in 2002 and of these, about two out of every three were in manufacturing.
Program Outcomes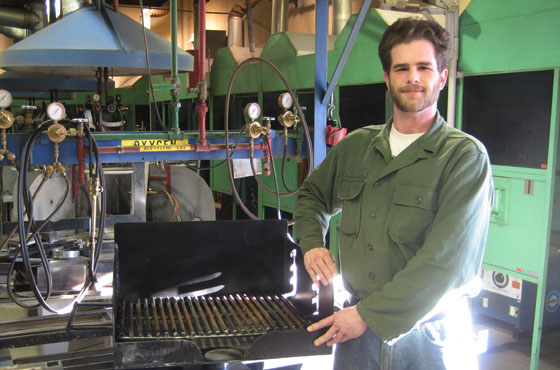 Sitka Campus
Sitka, AK
99835
Hours:
Summer Hours
Mon-Thurs: 8am-7pm
Fri: 8am-5pm
Sat-Sun: Closed
Campus Closures
Labor Day: September 7
Sitka Welding Program
Two of these occupational endorsements (O.E.) are based upon the American Welding Society Endorsed National Center for Construction Education and Research (NCCER). The mission of the AWS Welding O.E. is to prepare students to meet the need for industrial applications and welding in the workplace. The General Welding O.E. allows student to learn a variety of welding techniques.
Sitka Campus
Sitka, AK
99835
Hours:
Summer Hours
Mon-Thurs: 8am-7pm
Fri: 8am-5pm
Sat-Sun: Closed
Campus Closures
Labor Day: September 7