The UAS Executive Cabinet includes the chancellor, provost, vice chancellors, associate vice chancellor.  Senior Leadership includes Executive Cabinet (chancellor, provost, vice chancellors, associate vice chancellor) as well as campus directors, and academic deans. The UAS organizational structure for leadership can be found here: UAS Organizational Chart. (16Kb)
Juneau Campus: Hendrickson Bldg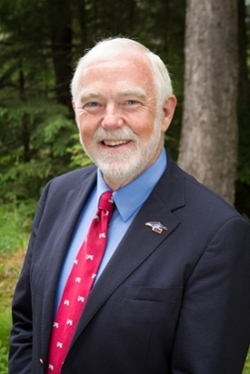 Chancellor
Phone: 796-6509
Email: racaulfield@alaska.edu
Chancellor's Office
Hendrickson Bldg, 206, Juneau Campus
Juneau Campus
http://www.uas.alaska.edu/chancellor/index.html
Biography
Dr. Richard Caulfield serves as Chancellor at the University of Alaska Southeast (UAS), located in Juneau, Alaska's capital city. UAS is a regional university with campuses in Juneau, Ketchikan, and Sitka—coastal communities situated in Alaska's magnificent Tongass National Forest. As Chancellor, Caulfield provides strategic leadership in fulfilling UAS' mission, including budget development, academic planning and program assessments, student and enrollment services, administrative services, and community relations. Previously he served as UAS Provost. In that capacity he was responsible for ensuring that UAS academic programs meet regional and professional accreditation standards and fulfill the university's mission and core themes. Within the University of Alaska Statewide system he has been a leader in advancing innovations in teacher education, Arctic social sciences, higher education leadership, Alaska Native and minority student education, and online programs.
Caulfield's extensive university experience began when he served as an instructor in Alaska's Bristol Bay Campus, part of the University of Alaska Fairbanks (UAF). His career includes teaching, research, and service that led to tenure and promotion to the rank of full professor at UAF. He served as a department chair, academic program leader, campus director and dean. He took the position of UAS Provost in 2010. In this capacity he was responsible for ensuring that UAS is fully compliant with NWCCU standards and that regular program assessments and reviews are completed successfully. As Provost he chaired the Provost's Council, co-chaired the UAS Strategic Planning and Budget Advisory Committee, and served on the UAS Campus Master Plan Implementation Committee. He has been a leader in university/community planning efforts involving political leaders, industry and business leaders, service organizations, Alaska Native/Native American entities, and government agencies.
Caulfield has served on national and international academic boards, including the Executive Committee for the University of the Arctic, the International Arctic Social Sciences Executive Committee, and the Oceans/Atmosphere/Ice Interactions Science Steering Committee for the National Science Foundation. He served as Alaska's representative on the Executive Committee of the Western Academic Leadership Forum, part of WICHE (Western Interstate Commission for Higher Education). He has a solid track record of building relationships leading to private philanthropic giving and industry investments. In his capacity as a community campus director he served on regional and statewide workforce development committees, including on the board of the Alaska Process Industries Career Consortium.
Caulfield earned his PhD in the United Kingdom in 1994 based upon research about aboriginal subsistence whaling in Greenland (Kalaallit Nunaat) and the Arctic. His Greenland research, supported by the National Science Foundation and the Sir Phillip Reckitt Foundation, led to publication of two books: Greenlanders, Whales and Whaling (University Press of New England) and Inuit, Whaling, and Sustainability (co-author/Alta Mira Press). He earned a Master's degree in Education from the University of Alaska Fairbanks (UAF), and BA and BS degrees with Honors in Political Science and Natural Resources from the University of California, Berkeley. He speaks Danish and Kalaallisut, the Greenlandic Inuit language. He is the recipient of the University of Alaska's Dennis Demmert Award for excellence in serving Alaska Native Students.
Rick and his wife Annie have three grown children. He is active in Southeast Alaska community affairs, serving on boards and committees with Big Brothers/Big Sisters, Juneau Economic Development Council, Southeast Conference, and the Alaska Coastal Rainforest Center.
Juneau Campus: Hendrickson Bldg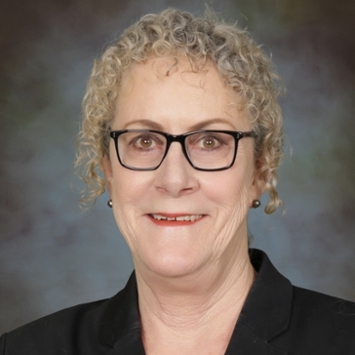 Ketchikan Campus: Ziegler Bldg
Ketchikan Campus Director, Professor of Anthropology/Sociology
Phone: 228-4515, Fax: 225-3624
Email: pmschulte@alaska.edu
Arts and Sciences - Social Sciences, Ketchikan Director's Office
Ziegler Bldg, Room 116A, Ketchikan Campus
Ketchikan Campus
http://www.uas.alaska.edu/ketchikan
Education
Ph.D., University of New Mexico. Dr. Schulte specializes in multicultural education, Alaska Native cultures, sociocultural change, and archaeology of southeast Alaska.
Biography
Priscilla Schulte has been teaching on the Ketchikan campus since 1980 and has been teaching distance classes for over ten years. Most of her students are in southeast Alaska, but some are from as far away as Connecticut. Priscilla has taught summer classes on the Juneau campus as well as distance delivery classes by video and audio conference to the Juneau campus. She teaches primarily lower division anthropology and sociology classes, as well as multicultural education classes.
Priscilla started her teaching career by teaching anthropology at Dine College (formerly Navajo Community College) now located in Tsaile, Arizona. Her anthropological fieldwork in Arizona and Chicago sparked her interest in completing an M.A. in anthropology at the University of Connecticut. During her years of living and teaching on the Navajo Nation, she began her doctoral work at the University of New Mexico which she completed after her move to Alaska in 1980.
Priscilla's research and teaching interests are in multicultural education, Alaska Native cultures (primarily of southeast Alaska), and Native American culture change. She produced the video, "The Bear Stands Up," which has aired on public television. Her most recent research has focused on the totem pole carvers of the CCC era. She is an adopted member of the Tongass Brown Bear clan of the Tlingit people. She is the mother of two daughters who have inspired and encouraged her in her research and teaching.
One of the most exciting events of Priscilla's teaching year is the annual fieldtrip coordinated with the Forest Service to do archaeological and ethnographic fieldwork with local Native elders, cultural teachers, and UAS students. The field trips focus on the survey and inventory of important cultural sites located in southern southeast Alaska.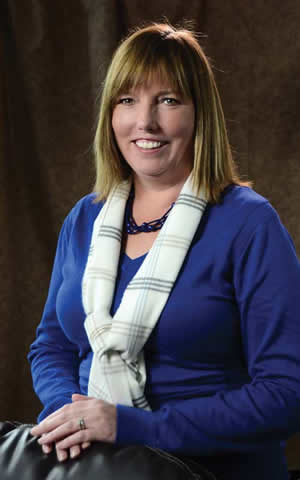 Sitka Campus Director
Phone: 747-9474
Email: llgordon@alaska.edu
Career Education: Health Sciences, Sitka Director's Office
Sitka Campus
Education
A.A.S. University of Alaska Southeast
B.A., M.S. College of Saint Scholastica
Juneau Campus: Hendrickson Bldg
Vice Chancellor for Administration
Phone: 796-6570, Fax: 796-6276
Email: michael.ciri@alaska.edu
I.T. Services
Hendrickson Bldg, 111, Juneau Campus
Juneau Campus
Education
Michael Ciri was raised in the wilderness by wolves and dropped in front of the Mourant Building in 1982 to fend for himself. And he fended well. He went from student to student employee to a regular employee in computing in 1986. He became director of Information Technology and Media Services in 2000.
He is UAS educated, receiving an AA in 1988, a B.A. in Liberal Arts in 1994 and received his master's in Public Administration in 2007. He also holds the record for most consecutive years of living in student housing and is in the UAS mascot hall of fame as the original "Spike" the whale.
Juneau Campus: Novatney Bldg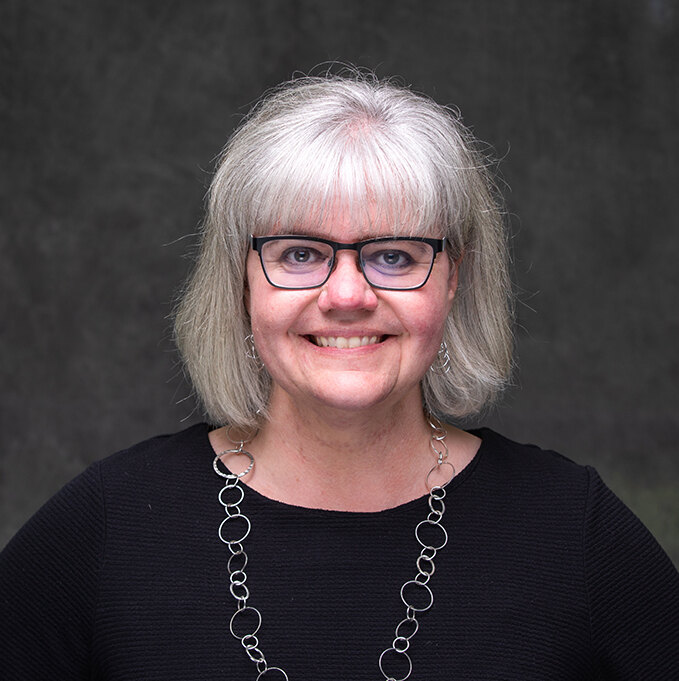 Vice Chancellor for Enrollment Management and Student Affairs; Interim Director of Recruitment, Admissions, and Advising
Phone: 907-796-6057
Email: laklein@alaska.edu
Juneau Campus: Soboleff Bldg
Juneau Campus: Hendrickson Annex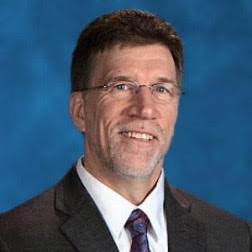 Executive Dean of the Alaska College of Education
Phone: 907-796-6050
Email: satwater@alaska.edu
Alaska College of Education
Hendrickson Annex, 101B, Juneau Campus
Juneau Campus
Biography
Atwater joined UA in Nov. 2014 after five years as superintendent of the Kenai Peninsula Borough School District, where he was named Alaska's 2013 Superintendent of the Year. Prior to his work for KPBSD, Atwater taught secondary education and served consecutively as head teacher, curriculum coordinator and superintendent for the Lake & Peninsula School District in King Salmon, AK.
Atwater's experience with the Alaska education system extends to his own professional training, as he earned both his master's in education and his doctorate in educational leadership from the University of Alaska Fairbanks.
Juneau Campus: Technical Education Center
Juneau Campus: Mourant Bldg