Below are the staff of the chancellor's office to include Public and Media Relations and Alumni and Development Office. To view more information about a staff member select their name. MAU Org Chart (15Kb)
Juneau Campus: Hendrickson Bldg
Juneau Campus: Hendrickson Bldg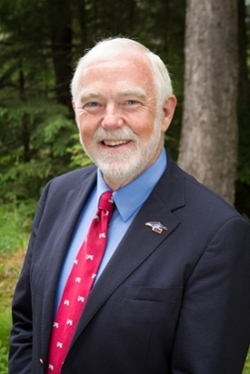 Chancellor
Phone: 796-6509
Email: racaulfield@alaska.edu
Chancellor's Office
Hendrickson Bldg, 206, Juneau Campus
Juneau Campus
http://www.uas.alaska.edu/chancellor/index.html
Biography
Dr. Richard Caulfield serves as Chancellor at the University of Alaska Southeast (UAS), located in Juneau, Alaska's capital city. UAS is a regional university with campuses in Juneau, Ketchikan, and Sitka—coastal communities situated in Alaska's magnificent Tongass National Forest. As Chancellor, Caulfield provides strategic leadership in fulfilling UAS' mission, including budget development, academic planning and program assessments, student and enrollment services, administrative services, and community relations. Previously he served as UAS Provost. In that capacity he was responsible for ensuring that UAS academic programs meet regional and professional accreditation standards and fulfill the university's mission and core themes. Within the University of Alaska Statewide system he has been a leader in advancing innovations in teacher education, Arctic social sciences, higher education leadership, Alaska Native and minority student education, and online programs.
Caulfield's extensive university experience began when he served as an instructor in Alaska's Bristol Bay Campus, part of the University of Alaska Fairbanks (UAF). His career includes teaching, research, and service that led to tenure and promotion to the rank of full professor at UAF. He served as a department chair, academic program leader, campus director and dean. He took the position of UAS Provost in 2010. In this capacity he was responsible for ensuring that UAS is fully compliant with NWCCU standards and that regular program assessments and reviews are completed successfully. As Provost he chaired the Provost's Council, co-chaired the UAS Strategic Planning and Budget Advisory Committee, and served on the UAS Campus Master Plan Implementation Committee. He has been a leader in university/community planning efforts involving political leaders, industry and business leaders, service organizations, Alaska Native/Native American entities, and government agencies.
Caulfield has served on national and international academic boards, including the Executive Committee for the University of the Arctic, the International Arctic Social Sciences Executive Committee, and the Oceans/Atmosphere/Ice Interactions Science Steering Committee for the National Science Foundation. He served as Alaska's representative on the Executive Committee of the Western Academic Leadership Forum, part of WICHE (Western Interstate Commission for Higher Education). He has a solid track record of building relationships leading to private philanthropic giving and industry investments. In his capacity as a community campus director he served on regional and statewide workforce development committees, including on the board of the Alaska Process Industries Career Consortium.
Caulfield earned his PhD in the United Kingdom in 1994 based upon research about aboriginal subsistence whaling in Greenland (Kalaallit Nunaat) and the Arctic. His Greenland research, supported by the National Science Foundation and the Sir Phillip Reckitt Foundation, led to publication of two books: Greenlanders, Whales and Whaling (University Press of New England) and Inuit, Whaling, and Sustainability (co-author/Alta Mira Press). He earned a Master's degree in Education from the University of Alaska Fairbanks (UAF), and BA and BS degrees with Honors in Political Science and Natural Resources from the University of California, Berkeley. He speaks Danish and Kalaallisut, the Greenlandic Inuit language. He is the recipient of the University of Alaska's Dennis Demmert Award for excellence in serving Alaska Native Students.
Rick and his wife Annie have three grown children. He is active in Southeast Alaska community affairs, serving on boards and committees with Big Brothers/Big Sisters, Juneau Economic Development Council, Southeast Conference, and the Alaska Coastal Rainforest Center.
Juneau Campus: Hendrickson Bldg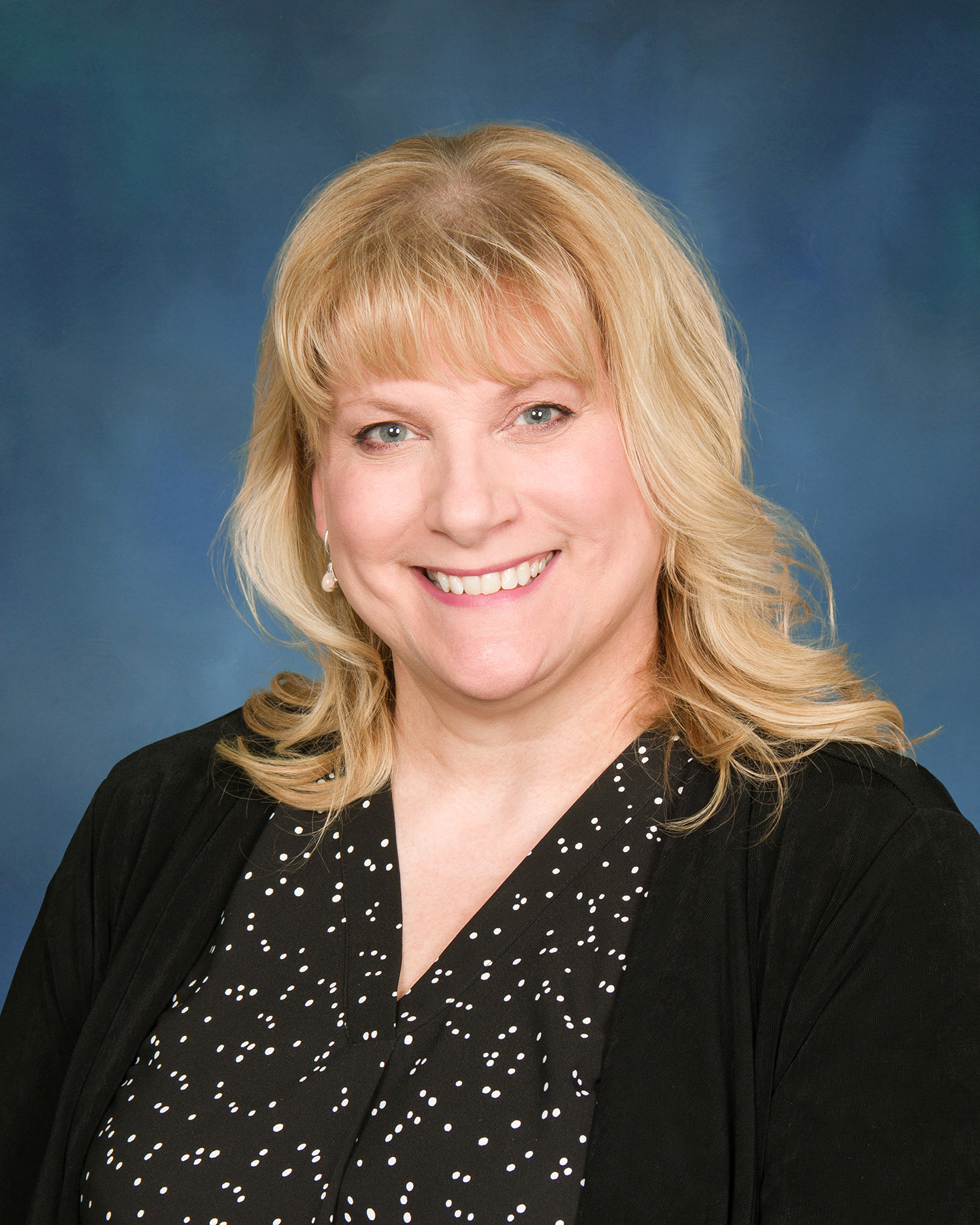 Executive Assistant to the Chancellor / Public Information Officer
Phone: 796-6509, Second Phone: 907-321-4277
Email: klcampbell4@alaska.edu
Chancellor's Office
Hendrickson Bldg, 207, Juneau Campus
Juneau Campus
http://www.uas.alaska.edu/chancellor/
Education
B.Ed. Elementary Education, Alaska Pacific University, 1993
Affiliations
Rotary Club of Juneau - Glacier Valley
UAS Alumni & Friends Association
Biography
Keni Lynn Campbell grew up in a military family who moved to Anchorage, Alaska in 1982.  She went on to earn a Bachelor's Degree in Elementary Education from Alaska Pacific University in 1993. In 1995 she and her family moved to Juneau.  In Juneau she worked for the Juneau School District and the Alaska Council of School Administrators, before joining the UAS Office of Development and Alumni Relations in 2006 as Alumni Relations Manager.  In 2014 she became the Special Assistant to the Chancellor, and in 2016 added the responsibilities of Public Information Officer.
Hours
Office hours: 8:00 AM to 5:00 PM.
Juneau Campus: Hendrickson Bldg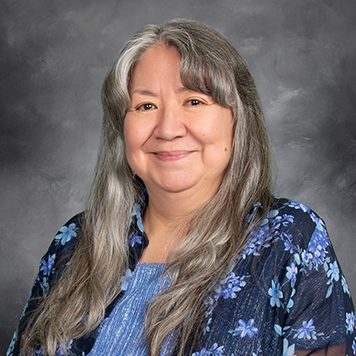 Juneau Campus: Soboleff Bldg
Social Media

Juneau Campus: Soboleff Bldg
Juneau Campus: Soboleff Bldg
Juneau Campus: Soboleff Bldg
Juneau Campus: Soboleff Bldg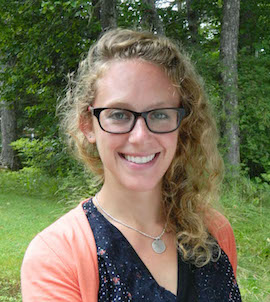 Alumni Relations Manager
Phone: 796-6569
Email: jipost@alaska.edu
Development and Alumni Office
Soboleff Bldg, 204, Juneau Campus
Juneau Campus
Education
Jessy is an experienced communications professional working to connect alumni and friends of the University of Alaska Southeast and share the positive impact they are making on a local and global stage. She has held a range of management and communications roles in non-profit organizations, state government, and higher education institutions. She enjoys art and design and is an outdoor enthusiast and globe trotter who loves exploring wild places and deepening her understanding of cultures.
Juneau Campus: Soboleff Bldg
Donor Relations & Communications Coordinator
Phone: 796-6321
Email: drusselljensen@alaska.edu
Development and Alumni Office
Soboleff Bldg, 205, Juneau Campus
Juneau Campus
Biography
David is a UAS alumnus (BLA 2017) and enjoys learning Alaska Native languages, spending time in the outdoors, and traveling. He volunteers on the Goldbelt Heritage Foundation Board of Directors and Central Council Tlingit & Haida Native Connections advisory board.
Hours
8:00 A.M. - 5:00 P.M.