Language Options for All Levels
AHA International offers a variety of site-specific study abroad opportunities for students. Many include foreign language study opportunities at all levels. Programs are either one semester (15 weeks) or one to two quarters in length (quarter =10 weeks).
Programs include, but are not limited to the following:
Area Studies
Art and Performing Art
Business
Education
Foreign language and literatures
General studies
Humanities
Social and Behavioral Sciences
Science
Visit the AHA Intl' website for more information.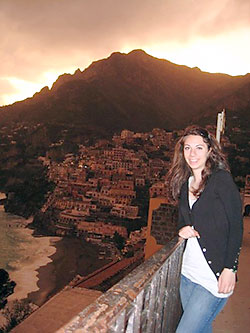 ' I grew up much more than I thought I would and realized that a little bit of the sweet life or "la dolce vita" is one of the best medicines. I came back a more mature and more capable person. I will always think of Siena as a second home that will welcome me back anytime.'
Ellie Sica: UAS student in Venice through AHA