Learning Abroad: What will you discover?
GlobaLinks has combined their programs- AustraLearn, AsiaLearn and EuroLearn, into one study abroad program with options around the global. Students are able to choose from sites that expand the continents and offer the strong support services that assist with personal discovery and growth. 
Doors are open to a multitude of universities in Austraila and New Zealand, as well as a site in Fiji. Breathtaking natural wonders, outdoor activities and high quality academics make these locations a sure thing for the friendly, easy going sport enthusiast who wants to study away.
If you're looking for world-famous cities, diverse travel opportunities, museums and art, culture and beauty scan the leading universities within the European countries of GlobaLinks: Czech Republic, England, Germany, Greece, Ireland, Italy, the Netherlands, Scotland, Spain, and Wales.
The Asia sites have a wide range of course offerings amongst ancient cultures and distinctly different traditions. Learn a critical language while studying your major course work in English.
Many of the cities and universities are off-the-beaten path where students meet and live with the locals. A main attraction of the GlobaLinks is that students learn about their host country's culture, language and history through academics and adventure.
All programs offer courses in English for all areas of study.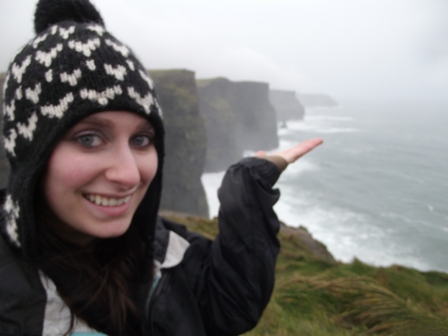 Jamie Parker: UAS student in Ireland shows us where Harry Porter and Dumbledore enter the cave in search of a horcrux.