»

»

»

»

Editing Student Evaluations
Editing Student Evaluations
While the original questions in Evaluations are managed by the Faculty Senate and can not be changed, additional questions can be added. You can edit the Evaluations from the link in your Instructor Tools/Course Info/Evaluations. The link is just below the date information.

When you click on the "View/Edit Evaluation Form" you will see Tips for Successful Evaluations. Make sure you read these before proceeding. Click on "Create New Question" to start the process.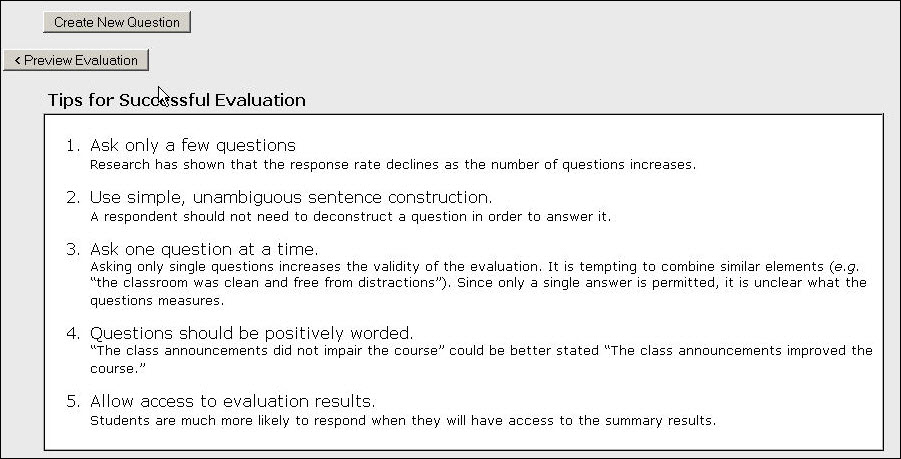 For each question you will need to create a title, question, low and high value, and determine if you wish to allow "not applicable" and comments. When you are finished click on "Save Question".

After you create a question you can edit,delete, or add a new question.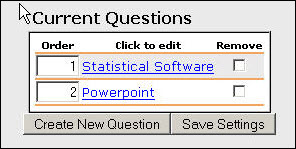 This is how your questions will look on the Evaluation form.