Mission
The mission of the Registrar's Office is to serve the institution by developing, maintaining and safeguarding accurate academic records and by enforcing academic policies.  The Registrar's Office supports this mission by providing services to students, faculty and staff in an accurate, secure and timely manner.
Upcoming academic dates and deadlines for this month
Visit the Fall schedule for finals schedule.
Sponsor:
UAS Provost Office
This is the last day to apply for Spring 2017 admission at UAS.
Sponsor:
University of Alaska Southeast
Posted on UAOnline.
Sponsor:
Registrar's Office
Main campus closes at 5pm on Dec. 23. Some services may have reduced hours to include student housing/lodge services and REC Center on the Juneau campus. Please check departmental websites for holiday hours.
Sponsor:
University of Alaska Southeast
UAS Academic Catalog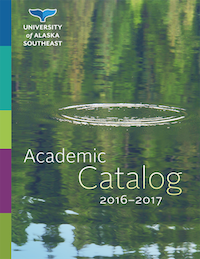 For information on classes and program offerings, visit the 2016-2017 Academic Catalog Site
The UAS Registrar's Office is a Safe Zone
Safe Zones at UAS are places where students can feel welcome. The purpose of Safe Zone is to reduce homophobia and heterosexism on the UAS campus, making our campus a safer and freer environment for all members of our community regardless of sexual orientation or gender identity.
Contact Us
Registrar's Office
Novatney Bldg 2nd Floor
11066 Auke Lake Way
Juneau, Alaska
99801
Mailstop: NOV 2
Hours:
Mon - Thur 8am-5:30pm
Friday 8am-5pm