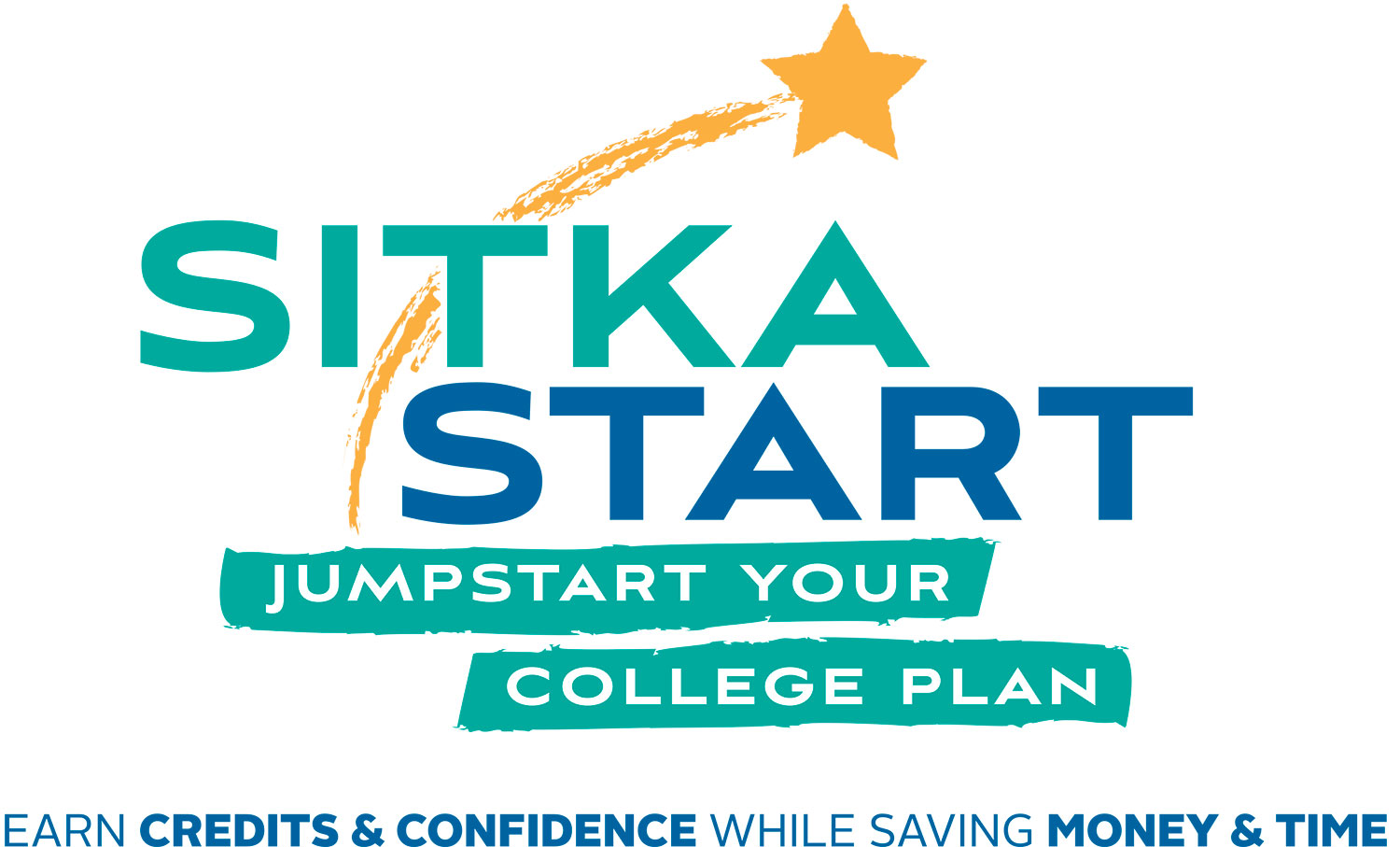 Sitka Start is Smart
Stay home in Sitka for your first year after high school graduation while going to college on campus with fellow students you may already know. You will earn a valuable full year of college credit which can transfer to other colleges, save money, and develop good study habits. Enjoy the supportive environment of the Sitka Campus, where you will gain confidence and explore your interests with excellent professors who have time for you.
Sitka Start Eligibility
Currently residing in Sitka with college freshman standing
Complete the Sitka Start Participant Agreement and turn it in to an advisor
Enroll and complete the HUM 120 Sense of Place: Alaska and Beyond course
Stay enrolled in 9 or more credits at the Sitka Campus for both Fall and Spring semesters
Maintain at least a 2.0 GPA
Sitka Start Benefits
$250 per-semester textbook scholarship
2-credit scholarship for the HUM 120 Sitka Start cohort course
Up to a 4-credit tuition waiver second semester
Receive individualized support from a Sitka Start Connections mentor
Review Sitka Start Participant Agreement for more details
Why the Sitka Campus?
The Sitka Campus specializes in:
Engaged faculty who not only care, but have time for each and every student
Specialized tutors in math, English, and science who can help you with your studies
Dedicated advisors who take the time to assist you in choosing the courses and programs that best meet your education and career goals
Supportive staff and faculty who help you work through issues and encourage you to stay on course throughout your time with us
The year will go by quickly as you explore art, biology, math, history. Discover what you're good at, and what you're passionate about.
The result is that Sitka Start students gain confidence in their ability to handle rigorous academic topics and clarity in individual interests.
Instead of changing EVERYTHING in your life during your first year of college, Sitka Start allows you to focus on your studies while continuing to enjoy your favorite activities whether it's hiking, fishing, hunting, camping or hanging out with friends and family.
Student Success Center
Contact Us:
Hours:
Mon - Wed: 8am-6pm
Thu: 8am-8pm
Fri: 8am-5:00pm
Sat-Sun: closed
Appointments for Advising, Testing, and Tutoring are strongly recommended.