Message from the Vice Chancellor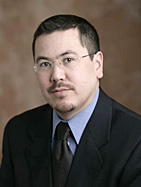 Welcome to the University of Alaska Southeast.
 
UAS is a distinctive learning community, dedicated to the pursuit of knowledge and excellence.  Students, faculty, and staff are guided by a set of principles and policies that shape and regulate our community, and enable us to thrive as learners, educators, scholars, and researchers.  These principles and policies are outlined in this Student Guide (also known as the Student Handbook).  By joining this community, the University expects that you will learn, understand, and abide by these guidelines.
 
If you have any questions about the policies in this handbook, please feel free to seek clarification.  Every member of the faculty and staff will be more than willing to answer any questions you may have, and help you toward your educational goals.  They are here to teach, guide, and mentor you along your way.
 
Reaching your goals will require focus and determination on your part as well.  I ask that you strive to broaden your intellectual horizon and dig deep to gain expertise in your chosen field.  
 
I look forward to meeting you during your academic career at UAS.  I especially look forward to seeing you in cap and gown at graduation, diploma in hand.
Best wishes for a successful academic year,
Joe Nelson
Vice Chancellor of Enrollment Management & Student Affairs
The mission of the University of Alaska Southeast is student learning enhanced by faculty scholarship, undergraduate research and creative activities, community engagement, and the cultures and environment of Southeast Alaska.
Vision
The University of Alaska Southeast is recognized as a destination of choice for students seeking excellent academic programs and engaging learning opportunities that integrate the environment and cultures of Southeast Alaska.
Values
Excellence – we pursue excellence through continuous improvement and innovation in teaching, community engagement, and research, scholarship, and creative expression.
Diversity – we embody and respect the diversity of each individual's culture, talents and abilities, and educational goals with special attention to Alaska Native heritage unique to Southeast Alaska.
Access – we create accessibility to programs and services through use of technology, innovative and creative practices, and personalized services.
Collaboration – we forge dynamic and cooperative partnerships internally among students, faculty, and staff and externally with other academic institutions, government agencies, business and industry, and community-based organizations to enhance our effectiveness.
Sustainability – we contribute to the economic, social, and ecological sustainability and quality of life of the southeast region and state, nation, and world using the unique opportunities available (e.g., coastal environment, Tongass National Forest, glacial ecosystem, Juneau as Alaska's capital city).
Stewardship – we are responsible stewards in the use of our resources and are accountable for results working in an environment that values the contributions of all (e.g., administration, faculty, staff, and students).
Core Themes
Student Success – provide the academic support and student services that facilitate student access and completion of educational goals
Teaching and Learning – provide a broad range of programs and services resulting in student engagement and empowerment for academic excellence
Community Engagement – provide programs and services that connect with local, state, national, and international entities on programs, events, services, and research that respond to the economic, environmental, social, and cultural needs and resources of Southeast Alaska
Research and Creative Expression – provide programs and services that support research, scholarship, and creative expression by faculty and students