The Hereafter is Here, Singer-Songwriter John Elliott
The Hereafter is Here, Singer-Songwriter John Elliott
Juneau, Alaska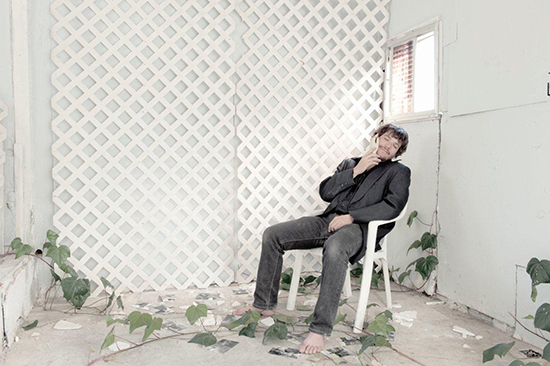 Charles Gamble Jr.-Donald Sperl Joint Use Facility, 12300 Mendenhall Loop Road.
Sponsored by UAS Student Government.
"John Elliott has something to say, something sorely lacking in the popular radio tunes of today." –Listener in on-line review
"He has a lullaby of a voice that's likeable and believable. There's a stylistic melancholy tone and charisma..." —Chuck Schiele , The San Diego Troubadour
San Francisco singer songwriter John Elliott's catchy tunes, clear voice and chill-inducing melodies have been likened to artists from Paul Simon to Ben Gibbard. Elliott will give a public performance at the UAS REC center as part of the UAS Sound and Motion Series on Fri., Feb. 1 at 7 p.m.  This free performance is not just for students.  For the first time this season, some Sound and Motion events are being held at one of Juneau's best venues for music events. The REC center has a modern, well-lit stage, excellent sound system and comfortable seating.
A listener wrote of  Elliott's 2009 release,  American in Love, "If you have never heard a John Elliott song before, I'm sorry you've been deprived for this long. Elliott combines well-crafted songwriting with euphoric melodies that quickly become addicting. Combining folk and pop with his unique phrasing and melody swings, John Elliott creates a story everyone needs to hear."
As for his writing style, Cory Frye writes on Elliot's website that he has, "an affection for the malleability of language, the clever twists of phrase, an appreciation for the liquid kinship between rhythm and sounds — how they collide in beautiful violence, how they stand as ideas and images — even if they ordinarily wouldn't deign to dance together or be seen in the same room."
Born and raised in Minnesota and now living in California, John Elliott has been releasing albums and performing in every type of venue you can imagine since 2006. His Honda Civic currently has 241,722 miles on it and is named Glen. His songs have been prominently heard on "Grey's Anatomy," "One Tree Hill," and "Californication." He has been featured in PASTE Magazine, on NPR and on Neil Young's "Living With War" website. His music has a cult-like international following and artists worldwide cover his songs. You can hear his music anywhere and everywhere if you're in the right place at the right time: on the radio, TV, and internet; in cars and around campfires. John remains an independent, unsigned and unaffiliated artist and he is proud of that fact. He continues to make a living and build a dedicated following the old fashioned way: one new believer at a time.
Elliott's Feb.1 performance kicks-off  three consecutive First Friday arts events this Sound and Motion season at the UAS REC. March 1 is the Global Lens series film, "The Finger" (Argentina). April 5 Irene Muller and her band will perform
In addition to his REC Center performance, Elliott is giving a singer-songwriter workshop for students at the Housing Lodge on Sat. Feb.2 from 2-4 p.m. On campus, he will visit Creative Writing and English class rooms.
He performs downtown at The Rookery Café, Saturday Feb. 2 at 7 p.m.