Environmental Science and Environmental Resources
Icefields to Oceans
Join the forefront of climate change research. The university's location within the coastal and glacial environment of Southeast Alaska is an excellent vantage point from which to monitor and document the rapid warming, deglaciation, and ecosystem changes occurring across the Circumpolar North. The Bachelor of Science degrees in Environmental Science and Environmental Resources draw from a range of disciplines to give students the tools needed to address these and a wide assortment of other environmental issues.
These two degrees share a number of core and upper division courses. Students in both degrees have a choice of upper division courses that cover environmental processes and quantitative and spatial analysis. Many of the courses have lab or field components that utilize the local environment and provide training in emerging technologies, such as drone surveying. The degrees differ in that the Environmental Science degree emphasizes scientific inquiry and requires more science courses, whereas the Environmental Resources degree places more emphasis on resource management and human-environment interactions.
Environmental Science and Environmental Resources Degrees
Student Experience
Inside the Degree
Take a deeper look inside the Environmental Science and Environmental Resources programs. Follow their blog for the latest updates.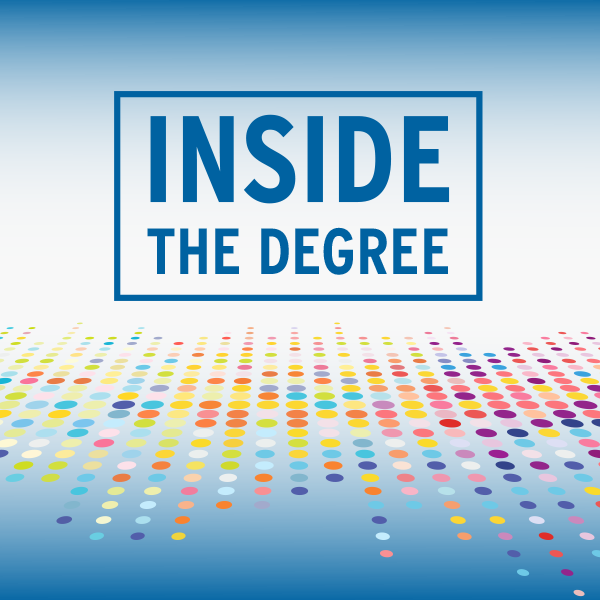 Studying Climate Change in Real Time
What if you found yourself here, at the University of Alaska Southeast? The nearby Juneau Icefield is a natural laboratory for these undergraduate environmental science students.
Wade in: The "Icefield to Estuary" Project
In the Icefield to Estuary Project, UAS Assistant Professor of Geology Sonia Nagorski collects data to compare the amount of iron in glacial-fed rivers vs. wetland streams as part of the Experimental Program to Stimulate Competitive Research. Iron is an abundant and important ocean nutrient for organisms that make up our diverse Southeast Alaska ecosystem. The study provides a unique opportunity for undergraduates to engage in research in a variety of environments.
A Wilderness as Vast as Your Curiosity.
UAS is absolutely unique; a public university surrounded by the largest national forest in the United States. As a Natural Sciences undergraduate at the University of Alaska Southeast, you'll do research in the forest, on glaciers and along the coast.
Learn and earn degree credits while kayaking in Alaska
Surround yourself in your chosen field of study. UAS offers kayak oceanography and ocean studies classes that provide students with an interdisciplinary experience as a team member of a kayaking expedition, immersing students in the extraordinary natural wilderness of Southeast Alaska.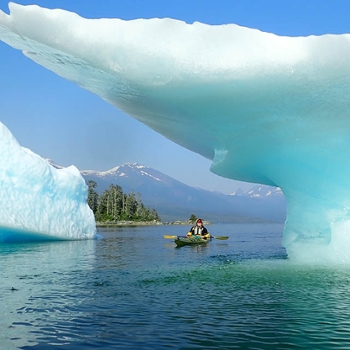 Our Research Partner: The Alaska Coastal Rainforest Center
The ACRC provides interdisciplinary research and training opportunities for undergraduate, graduate, and postdoctoral scholars to learn and work in north Pacific coastal temperate rainforest ecosystems. UAS and the ACRC work together to provide our students and graduates with the experiences and relationships they need to start their scientific careers.
UAS Science Faculty and Alaska EPSCoR: Funding Research Projects
UAS science faculty actively work with EPSCoR, a nationwide research and education organization administered by the National Science Foundation. At UAS, students work directly with professors specializing in their fields; you'll get the personal attention and research access needed to launch your science career.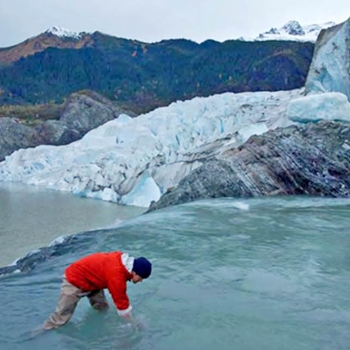 Learning Environments
The Juneau Icefield
A few miles from UAS, the Mendenhall, Eagle, Herbert, and Lemon Creek glaciers all provide gateways to the Juneau Icefield — the fifth largest in North America. At the forefront of climate change research, Environmental Science students are making mass balance measurements and studying the impacts of shrinking glaciers on nearby watersheds.
Current projects include examining glacial runoff in a changing climate, multi-decade surface change across the Malaspina Glacier, measuring metabolic rates of groundfish in habitats of differing glacial effluent, and more.
Students also have the opportunity to apply for the Juneau Icefield Research Program, an eight-week annual summer field research expedition that crosses the icefield from Alaska to British Columbia.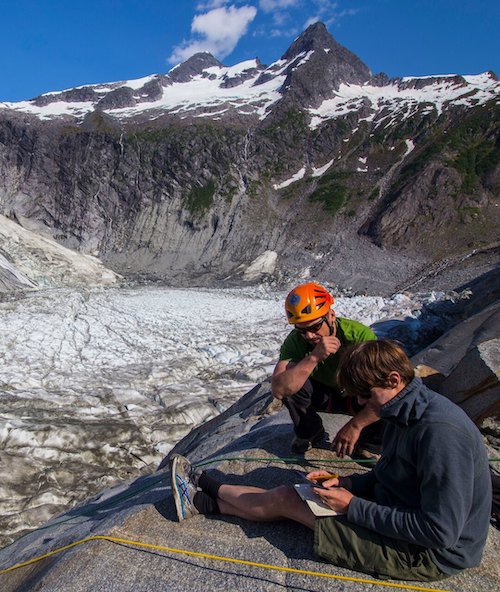 Spatial Ecosystem Analysis Lab
UAS hosts the Spatial Ecosystems Analysis Lab (SEALAB), a technical research and educational facility specializing in geospatial analysis. In addition to ecosystem analysis and modeling in Southeast Alaska's glacier-rainforest-coastal complex, SEALAB supports undergraduate students in research and training.
Projects include measuring climate induced shifts in salmon phenology, assessing the sensitivity of Alaska's coastal rainforest ecosystem to changes in glacial runoff, analysis of changes of treeline distribution and productivity, and establishing baseline data of brown bear distribution in rapidly deglaciating landscapes.
Alaska Coastal Rainforest Center
The Alaska Coastal Rainforest Center focuses on the Pacific coast temperate rainforest, stretching from Oregon to southcentral Alaska. Home to tens of thousands of people who depend on natural resources and tourism, this region is characterized by intricate geology, cultural history, and complex linkages across ecosystems.
The Center builds partnerships and catalyzes ecological, economic, and social research to support vibrant and resilient communities and ecosystems. Projects include ocean acidification monitoring, icefield to ocean ecosystem interactions along the Gulf of Alaska, carbon and nutrient cycling, stream discharge, snow cover, and soil moisture modeling, and yellow-cedar ecology.
Eaglecrest Ski Area
Eaglecrest, Juneau's community ski area, offers 1,400 feet of vertical and 100-600 inches of snowfall per season. Terrain ranges from easy groomers to steep chutes, open bowls, and wooded glades.
In addition to recreation, faculty and students use Eaglecrest to study avalanche dynamics and have developed operational snowpack stability and avalanche forecasting models. The environmental science program maintains a research station at the summit, monitoring weather conditions and providing real-time information on snow conditions for skiers, boarders, and patrollers.
Outdoor studies students takes advantage of the easily accessible backcountry terrain for courses in backcountry skiing and snowboarding, avalanche I and II, and mountaineering.
"Every semester I've been exposed to a new concept or idea that has fundamentally changed the way I see and interact with the environment around me."