05-29-20 Message from the Chancellor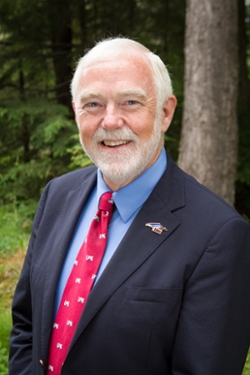 Dear UAS Community:
I want you to be aware of discussions about UA fiscal challenges that could have a significant impact on UAS. At a recent UA Board of Regents Audit Committee meeting, President Jim Johnsen presented a sobering picture of the impact of state funding cuts, declining enrollments, and COVID pandemic impacts on our university system. At that meeting, Board members voted to have him bring options to the next full board meeting for addressing the significant budget gap we'll likely see in FY21 and FY22. That meeting of the full board takes place virtually on June 4 and 5.
Since that meeting of the Audit Committee, the President has developed a list of potential options for future board consideration, which can be found at alaska.edu/bor/solutions. I want you to be aware that one of those potential options is a merger of UAS into one of the other two universities--either UAA or UAF. Another is to place all UA community campuses under UAS administrative leadership. The President has said that he is making no recommendations about these or other options; he is simply putting ideas on the table. It is very unlikely that the Board would take any action at its June 4-5 meeting other than ask the President to study one or more of these options in detail and bring back a plan at its September meeting.
I want you to know that, as Chancellor, I've voiced my great concern to the President about the option of a merger of UAS into another university, and have drafted a memo outlining my comments on BOR structural options for "UA Transformation." I've also met with UAS faculty and staff governance group leaders as well as alumni leadership about this, who share this concern. The UAS Alumni Board of Directors has also drafted a letter outlining their concerns about the options. Moreover, I met with the UAS Juneau and Ketchikan Campus Advisory Councils this week to educate members about what these options might mean.
I would like to thank those of you who have provided public testimony this week, and would like you to know that there is an additional opportunity this coming Tuesday, June 2 from 4-6pm to provide public testimony.  Guidelines for both phone-in and written public testimony can be found on the UA Board of Regents website at alaska.edu/bor/public-testimony.
For those of you who are UAS employees, I want you to be aware of these discussions even if it is unlikely that the Board of Regents will take any substantive action at its upcoming meeting to implement one or the other of them. I encourage you to consult with faculty and staff governance leaders who are engaged in discussions about these options. I'm also happy to respond to any questions you may send my way via email.
Thank you for all that you do in support of our students and our university in these challenging times.
Sincerely,
Rick Caulfield
Chancellor