06-02-20 Message from the Chancellor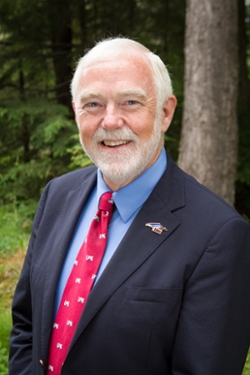 Dear UAS community:
As I write this, citizens across the country are exercising their First Amendment rights to protest the senseless death of George Floyd and the persistence of systemic racism and injustice in communities across our country. George Floyd's death is but one recent example of an instance where a person of color has been targeted and subject to mistreatment at the hands of certain individuals in law enforcement and in their community. As a result, communities across the country are struggling with feelings of pain, anxiety, and fear.
As UAS Chancellor, I am deeply saddened by this pattern of targeted mistreatment, racial profiling, and police brutality. I am encouraged by the peaceful protest of thousands who share this view. We at UAS reject hate, racism, and bigotry. We value each and every member of our community, no matter their race, ethnicity, religion, or cultural background. We need to know that every person in our community is deserving of respect. We need to continue celebrating our differences even as we work together to make our communities healthy and vibrant.
Here at UAS, I'm heartened by the ongoing work of our Chancellor's Advisory Committee on Alaska Native Education (CACANE), the Cultural Safety and Equity Committee, our Power and Privilege Symposium, and our engagement with statewide organizations such as First Alaskans Institute that are leaders in equity education. As we move forward in these uncertain times, I invite your ideas and your engagement as we continue to work toward the struggle of realizing these goals for the benefit of all in our community.
Sincerely,
Rick Caulfield
Chancellor