Update on the Vice Chancellor for Administrative Services search and thank you to Michael Ciri! - August 21, 2023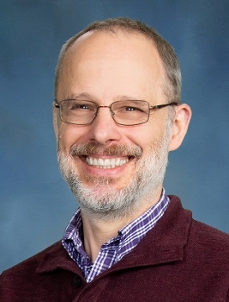 Greetings and Good Morning Everyone,
As most of you know, Vice Chancellor Michael Ciri will be retiring at the beginning of October. He will be missed a great deal! His dedication, strong work ethic, wisdom, humility, and good cheer are some of the reasons why he has been and continues to be an exceptional leader and colleague at UAS. Though I have known him now for a few weeks, I have come to value him as an honest, kind, and brilliant colleague who always has the best interests of the university in his heart. While it will be hard to say goodbye to him, I know that all of us wish him the very best! The good news is that Michael will always be cheering us on and has promised to bring us treats, every once in a while, even after he is retired. :)
In light of Michael's retirement, I wanted to send an update on the search for the Vice Chancellor for Administrative Services (VCAS) position. The position advertisement went out just a few days ago (mid-August) and I am pleased to say that, just late last week, we were also able to create a Position Profile/Prospectus for the position. Special thanks to Louise Cryan and Alison Krein for all of their work in creating the document! The VCAS Position Profile was modeled after the beautifully written and designed document that was created for the Chancellor search. The Chancellor Position Profile helped me learn about how amazing UAS is while enabling me to understand the qualifications and responsibilities of the position. I am hoping that the VCAS Position Profile will be similarly helpful to folks who are considering applying for the position. The position will remain open until filled but applicants need to get their materials in by September 15th in order to participate in the initial review. Please forward the profile to anyone you know who might be interested in the position!
I am in the process of finalizing the search committee and should have that completed by the end of the week. I know that many of you are wondering what will happen if we are not able to fill the position by the time October 1st arrives. I am happy to report that Jonathan Lasinski, UAS' Director of Business Services, has agreed to be in the Interim position while we are searching for a permanent VCAS. I am extremely grateful to Jon for his help. Please join me in thanking him.
Thank you for your patience as we move through this process to hire our next VCAS. Thank you for your patience with me, in particular, as I learn the UA HR procedures. Please let me know if you have any questions, comments, or concerns.
Have a lovely Monday!
Cheers,
Dr. Aparna Palmer, Chancellor