The Care Team Mission
The Care Team supports student success and campus safety by assessing, evaluating and responding to reports of student behavior that causes concern for their personal well-being or the well-being of others.
The Care Team Process
The Care Team reviews reports about concerns regarding student wellbeing and behavior. Response is coordinated, tailored and comes from a place of care.
The Care Team reports to the Vice Chancellor for Enrollment Management and includes representation from:
Residence Life
Student Conduct
Counseling
Dean of Students
Emergency Management
Academic Advising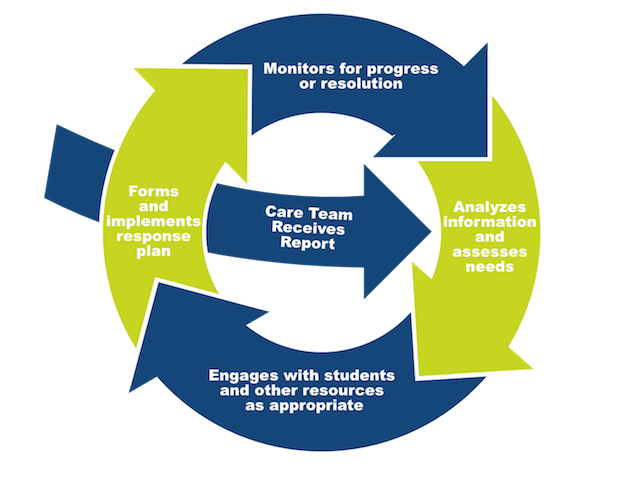 Use this form to report non-emergency behavioral concerns. If you have immediate safety concerns, please call 911. Your submission will be received by the Care Team and someone will confirm receipt of submission within 48 hours. For more information about how the Care Team functions, please see the About Tab.
Below are frequently asked questions about the Care Team. Click on each question for more information.
Any UAS student facing food insecurity is welcome to come to the Student Food Pantry in Lower Level Mourant (next to the Health Clinic) and pick up food items they need.
Food insecurity occurs when someone doesn't have reliable access to a sufficient quantity of affordable, nutritious food. The UAS Student Food Pantry is an on-campus resource for students facing food insecurity.