Kitty

 

Deal

, CRC, Ph.D.
Associate Professor of Education

 
School of Education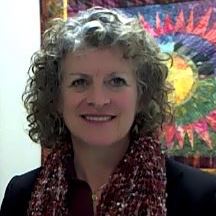 Education:
Ph.D. in Indigenous Studies: Education and Pedagogy, University of Alaska Fairbanks
M.S. in Counseling, San Francisco State University
B.S. in Education, The University of Alabama
Biography:
Cama'i (Hello in Alutiiq) everyone! I hope you are reading this page because you are looking to contact me—I look forward to talking with you soon! My given name is Kitty—it's not a nickname. I was named for my mom's sister, my "Aunt Kitty." Feel free to call me by my first name.
I am a full time Education faculty member at Kodiak College, a rural campus of UAA.  I have a joint appointment with Kodiak College/UAA, and the UAS College of Education, so I can help our island community "grow our own" local teachers. I absolutely love my Kodiak Island home!
I worked as a special education teacher in birth- to- grade 12, and adult education settings, for 23 years before I made the jump to higher education (university level). My family first moved to Alaska in 2001 and I worked in the Kodiak Island Borough School District.  I began at the University of Alaska in 2009, teaching in the Elementary, Early Childhood, and Special Education programs and supporting local education majors as clinical faculty. I coordinate a grant called "The Munartet Project."  Munartet is an Alutiiq word which means artist. The goal of the grant is to teach current and future educators to teach in and through the Arts and cultures of Kodiak.
When I'm not working, I enjoy quilting, reading, photography, and outdoor activities such as hiking, berry picking, and fishing.
Other:
Joint Appointment with Kodiak College