Scott

 

Christian

, Ph.D.
Associate Dean of the Alaska College of Education

 
Alaska College of Education
Juneau Campus: Hendrickson Annex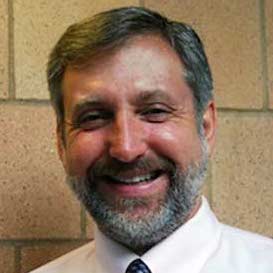 Education:
Ph. D. Interdisciplinary Studies: Culturally Responsive Teaching - University of Alaska Fairbanks
M.A. English - Middlebury College, Bread Loaf School of English 
B.A. English and Secondary Education - University of Montana
Biography:
Scott Christian was a classroom teacher in rural Alaska for twelve years before moving to Juneau in 1996.  At that time he was a research associate for the Annenberg Rural Challenge as part of the Harvard Graduate School of Education documentation effort.  He also taught and supervised teachers for the UAS Secondary Master of Arts in Teaching program.  His teacher research book, Exchanging Lives: Middle School Writers Online was published by NCTE in 1997.  In 1998 he became the Director of the Professional Education Center at UAS where he wrote and administered the first PITAAS (Preparing Indigenous Teachers and Administrators for Alaska Schools) and ARCTIC (Alaska Reform in the Classroom through Technology Integration and Collaboration) grants.  He also worked closely with Middlebury College and UAS administration and faculty to bring the Bread Loaf School of English to the Juneau Campus.  The Professional Education Center also worked collaboratively with statewide UA faculty, school districts and the Dept. of Education and Early Development to build the Education Technology certificate and Master's degree programs, as well as the Reading Endorsement program.  After leaving PEC, Scott served as the Director of the Alaska Distance Education Consortium, and the Director of the Assessment at Western Governor's University.  He returns to UAS as the Program Administrator for the Secondary Master of Arts in Teaching Program.  He arrives in Juneau with his wife Phuong, who works as an investment analyst for Enterprise Community Partners and their daughter Elsie who attends the Juneau Community Charter School.