Preparing Indigenous Teachers & Administrators for Alaska Schools (PITAAS)
Earn your teaching degree at the University of Alaska Southeast with PITAAS.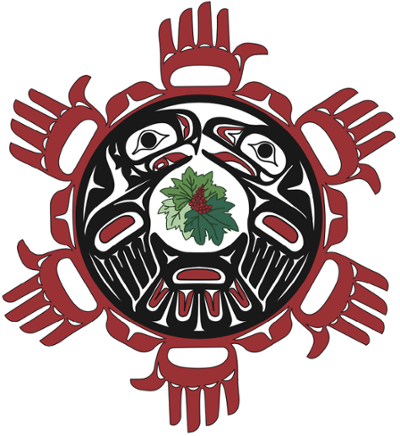 About PITAAS Scholarship
Alaska is diverse and so are our educators. The PITAAS program is a scholarship that supports Alaska Native students who want to become teachers and administrators in Alaska's schools. A total of 230 degrees and certificates were awarded to 154 Alaska Native students with PITAAS scholarship support. PITAAS graduates are employed by 28 of 54 school districts across our vast state. Application for Summer 2023 is now open.
The Challenge: Alaska needs more Alaska Native teachers
In Alaska schools, Alaska Natives make up 25% of the student body and less than 5% of the teaching force.
In 2000, the University of Alaska Southeast created the PITAAS Program with the help of a federal grant to address this shortage of Alaska Native teachers.
The PITAAS Program has grown to include many services designed to meet its goals: more Alaska Native teachers and administrators in Alaskan schools, preschool through high school.
The PITAAS Scholarship can help you earn your teaching degree at the University of Alaska Southeast!
Eligible students receive a calculated scholarship which generally supports:
tuition and fees for courses required for eligible programs
Minimum Eligibility Requirements:
Students must have junior/senior undergraduate status or be enrolled in a graduate program, be pursuing an education degree program at UAS, and have and maintain a 3.0+ GPA. 
The PITAAS GPA requirement is higher than UAS Financial Aid and may differ from the requirements set forth by your degree program. The conditions stated here are separate and in addition to any requirements imposed by those offices.
Eligible programs include:
Undergraduate Teacher Preparation Programs
B.A. Elementary Education
B.A. Special Education
B.A., B.L.A., or B.S. in an academic area leading toward a teacher certification (including English, Math, Science, Alaska Native Language & Studies, and other programs)
Post Graduate Teacher Certification Programs
Master's of Art in Teaching (M.A.T.)
Elementary Education
Secondary Education
Special Education
Graduate Certificates, Endorsements and Master of Education (M.Ed.) Programs
M.Ed. or Graduate Certificate in Reading Specialist
M.Ed. or Graduate Certificate in Special Education
Graduate Certificate in Elementary Education
Graduate Certificate in Secondary Education
M.Ed. Educational Leadership
Superintendent Endorsement Area
PITAAS Student Spotlights
Native teacher Joshua Jackson on the PITAAS program at UAS