VPN access on a Chromebook
Chromebook-specific instructions for connecting to the VPN:
You will need the Cisco AnyConnect app available in the Chrome Store or the link at the bottom of the UAS VPN Installation instructions.
From the Cisco AnyConnect page on the Chrome Store, click the Install button.
Once it's finished downloading, click Open.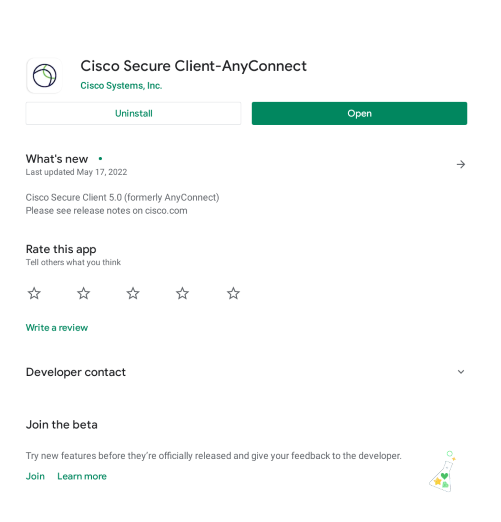 From there click on Connections and then click the Plus Sign in the lower right corner.
Then enter the server address (https://jun-vpn.uas.alaska.edu) and optionally a name and click done.
Return back to the main page and press the switch in the upper right next to AnyConnect VPN.
You'll be prompted for your UA log in credentials and once it's accepted you'll be connected.
Disconnecting:
To disconnect, start by clicking the wifi icon in the lower right corner.
You can then disconnect by selecting the VPN option and then clicking disconnect.