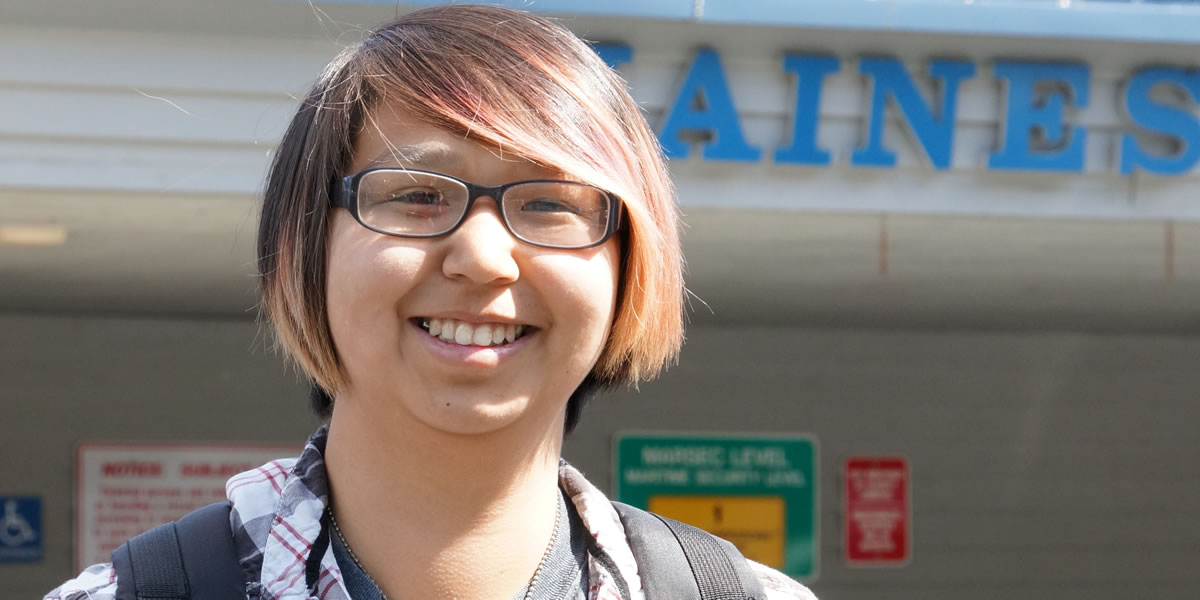 Study With Us ... From Wherever You Are
Transfer Into One of Our Programs
If you have earned college credits elsewhere and are interested in pursuing your educational goals in a UAS Sitka program, our Student Success Advisors are ready to help you make that transition.
Additional Useful Information:
Take Classes Until You Transfer Elsewhere
If you are unsure of your future plans, consider completing your general education courses with us. Pursue your educational goals for a year or two, before transferring elsewhere. Connect with one of our Student Success Advisors to get started.
Complete an Associate of Arts Degree
This program is ideal for students who are planning to transfer their core credits to a four-year degree. We strongly encourage you to meet with one of our advisors to discuss which of our courses will satisfy your transfer requirements.
Checklist for Entering a Program
Are you ready to pursue an educational program at UAS Sitka Campus? This checklist will guide you through the process. Many of the steps can be completed at the same time, in order to streamline your progress.
Connect with an Advisor - Regardless of your location, our advisors are available to assist you with your career and educational goals, and connect you with the appropriate resources along the way.
Take Placement Tests - Placement tests assess your abilities in English, Math, and Computers, in order to help determine your course selections. Our tutors can assist you with various options in preparing for and taking the exams you need.
Apply for Admission - To work toward a degree or to apply for financial aid, you will need to be admitted into a program. Our advisors are available to assist you with admission requirements and the online application process.
Register for Classes - Whether you are a part-time or a full-time student, stay on track with your degree program by selecting, scheduling and registering for your classes.
"I decided to transfer to UAS, finish out the degree there and get into the field sooner."
Trin Sturgeon, Fish Tech Student
Student Success Center
Hours:
Mon - Fri: 8:00 AM - 5:00 PM
Sat - Sun: closed
Appointments for Advising, Testing, and Tutoring are strongly recommended.