Spring Semester 2023
Take the Next Step
Attending college is a big investment in your future. All of our degrees are developed with Alaska's current and future economy in mind. Many programs extend far beyond, preparing students for graduate school or a career anywhere in the world. Whether you live on campus or study from your home community—a degree from UAS is accessible and affordable.
Admissions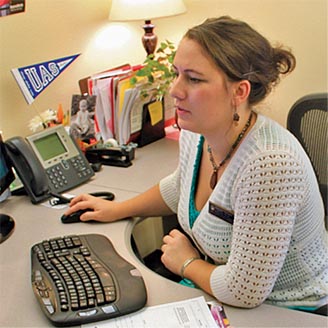 Contact UAS Admissions to receive guidance on degree choices, financial aid, student resources, housing, and assistance with class registration.
Degree Programs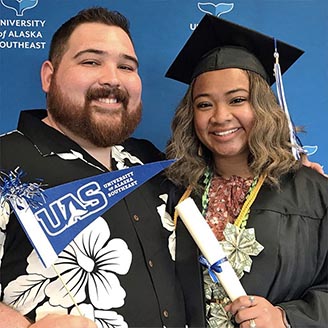 UAS offers bachelor's, masters, and associate's degrees, certificates and occupational endorsements.
Apply for degree programs by December 1, 2022.
Register for Classes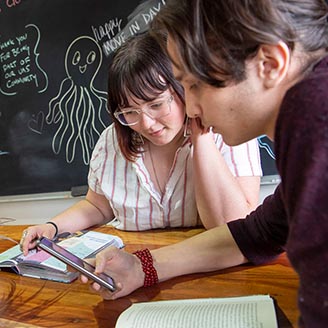 At UAS, students can take individual classes for personal enrichment or apply to earn a degree.
Spring semester classes begin January 17, 2023.
Make a Plan to Pay for College

UAS has campuses in Juneau, Sitka, and Ketchikan. The UAS Juneau campus, located on Auke Bay, offers students residential housing and the campus life experience. UAS Sitka and Ketchikan campuses offer classrooms and specialized training facilities. View tour videos and schedule an in-person or virtual campus tour from one of our friendly representatives.
​