Welcome
UASAA is an open membership organization whose purpose is to serve as a vital connection between the alumni and the University. The UASAA communicates and advocates the goals and program of UAS, and fosters a continuous sense of community by establishing relationships and networking among alumni.
2018 UAS Alumni & Friends Association Annual Meeting
2018 UAS Alumni & Friends Association Annual Meeting
All active members of the UAS Alumni Association are eligible to attend and participate in the 2018 Annual Meeting of the Membership in person or via teleconference.
Toll-Free Audio Conference 866-832-7806, Pin #6784876
Location

Juneau Campus: Egan Classroom Wing 221

Sponsor

UAS Alumni & Friends Association

Cost

Free

Event link

Phone

Email
2017 Alumni Art & Wine 101
2017 Alumni Art & Wine 101
Join UAS Alumni & Friends for an afternoon of clay, wine, and hors d'oeuvres to raise funds for the Alumni Scholarship!
UAS art professor Jeremy Kane will lead a three hour session on working with clay, from hand-building to wheel throwing to glazing and firing. Everyone will have a final piece or two of your own to bring home! All levels welcome and all supplies, beverages, and tasty treats included with purchase of ticket. Limited to 20 artists, so sign up today by calling 907-796-6569 or emailing uas.alumni@alaska.edu.
TICKETS: all proceeds to benefit the UASAA Scholarship
• Alumni & Friends Members: $75
• Non-members: $115
Join UASAA for $35 to get the member rate and save!
Location

Juneau Campus: Soboleff Bldg 106

Sponsor

UAS Alumni & Friends Association

Cost

$75.00 for UASAA members; $115 for non-members

Event link

Phone

Email
Alumni Spring Dinner & Auction
Alumni Spring Dinner & Auction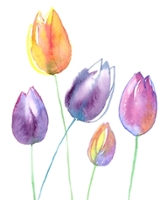 Join Alumni & Friends for our biggest annual event benefiting Student Scholarships at the Egan Library on the Auke Lake campus!
6:00 pm - Silent Auction and No-Host Bar

7:00 pm - Dinner (by Abby's Kitchen)

8:00 pm - Live & Dessert Auction
Location

Juneau Campus: Egan Library

Sponsor

Alumni Association

Cost

$40 for UASAA Members, $50 for general admission, $400 for table (8 people)

Event link

Phone

Email
About UAS Alumni & Friends
Our Mission
Established in 1987, UASAA is an open membership organization whose purpose is to serve as a vital connection between the alumni and the university. The UASAA communicates and advocates the goals and programs of UAS, and fosters a continuous sense of community by establishing relationships and networking among alumni.
Be a Part of Something Bigger 
This is a space to stay connected with UAS and your fellow alums. Send us news and updates on your and other alums' whereabouts, hobbies, awards, community work, professional path, or anything you'd like to share. Stay up to date on current UAS events, lectures, projects, research, and general business. Check out our UAS campuses, visit us in Juneau, slip on over to Sitka, and then see what's cooking in Ketchikan. Renew old friendships and make new connections. Hang out. Network. There are no final exams to detract from the moment. We encourage your feedback, photos, or ideas. Together, we make our University and Alumni & Friends Association stronger.
Benefits of Membership Include:
Opportunities to network with fellow alums
The benefit of knowing your dollars will help provide scholarships and extend and enrich the educational experience for current and future UAS students
Invitations to special events, receptions and networking opportunities
Free UAS Alumni e-mail account
Weekend rental of recreation equipment, such as paddle boards and kayaks, at the Auke Bay Campus
Access to the recreation facility at Auke Bay valid with $100 Platinum level membership and above (separate Rec Center fees apply)

Come join us for fun and educational events including:
Premier events that help raise funds for student scholarships and other alumni sponsored programming.
We also have a fun continuing education series we call Alumni 101, with topics like 
Auto Maintenance
Art & Wine
Bald Eagles
Juneau History: The Treadwell Mine
Intertidal Discovery Walk
Coffee
Personal Identity Theft Protection
Football & Chili
Gardening
David Campbell, President
David Campbell is a life-long Alaskan, born and raised in Fairbanks. David moved his family to Juneau from Anchorage in 1995 to work as a police officer with the Juneau Police Department. David enjoys spending time with his family, outdoor activities, cooking, and attending local cultural events. JPD David has worked in patrol, narcotics, community services, investigations, and administration, currently a Lieutenant. David's additional duties have included serving as a field training officer, negotiator, polygraph examiner, and JPD spokesperson. David received a BA in Justice from UAA in 1994, and a MPA from UAS in 2013. For many years David has volunteered for UAS alumni events including the Gustavus and Haines golf tournaments, Rotary Wine Auction, and Alumni Dinner and Auction. David is looking forward to contributing more to the Alumni Association and feels being part of the board will help make that happen.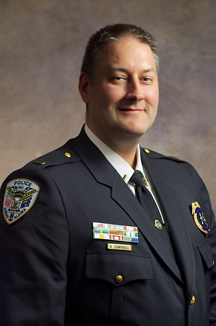 ---
Karen Polley, Vice President
Karen Polley has worked in public education in Alaska since moving to Alaska in the late 1960's. She has worked for the Juneau-Douglas School District, the Alaska Department of Education, Southeast Regional Resource Center, and the University of Alaska Southeast. She retired in 2005 after serving as the Campus Director in Ketchikan for five years. She graduated from Eastern Washington State University with a Bachelor of Arts in Home Economics and a Bachelor of Arts in Home Economics Education. She received a Master's Degree in Secondary Education from the University of Alaska, Juneau in 1978. She has been a teacher, education administrator, political consultant, grant writer, small business entrepreneur, licensed boat captain and tour operator. She currently operates her own jewelry manufacturing business Stone Soup Alaska Designs. She has been active in professional and civic organizations including the Alaska Home Economics Association, The Alaska Vocational Association, Rotary 2000, and is a lifetime member in the University of Alaska Southeast Alumni Association. Karen resides in Juneau, Alaska, and has received awards from her professional associations for leadership and service. She spends the summers at her cabin near Pelican, Alaska.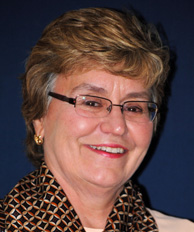 ---
Lola Foss, Treasurer
Lola is the Director of Finance for Alaska Travel Adventures and Adjunct Professor of Accounting for the University of Alaska Southeast, and has experience in the accounting field dating back to 1988. Prior work experience includes, Director for Finance for Sealaska Heritage Institute, Accounting Manager for the Southeast Regional Health Consortium and Controller for the Juneau Empire in Juneau, Alaska. Lola received her MBA from the University of Alaska Southeast in May 2012 and Bachelor of Business Administration with an emphasis in Accounting, also from UAS, in 1999. Lola has strong ties to Juneau, having served as Treasurer for the Southeast Road Runners Club and the Glacier Volunteer Fire Department Association. Lola is also a certified Firefighter-I, serving under the Capital City Fire/Rescue since December 2002 as a firefighter/EMT. Ms. Foss is also a member of the University of Alaska Southeast Alumni and Southeast Roadrunners Club. Lola recognizes a real need in the business community for skilled bookkeepers and accountants. Serving on the Board of Directors for UASAA would enable her to identify ways UAS can work towards meeting that need through education, curriculum development, and improving current programs.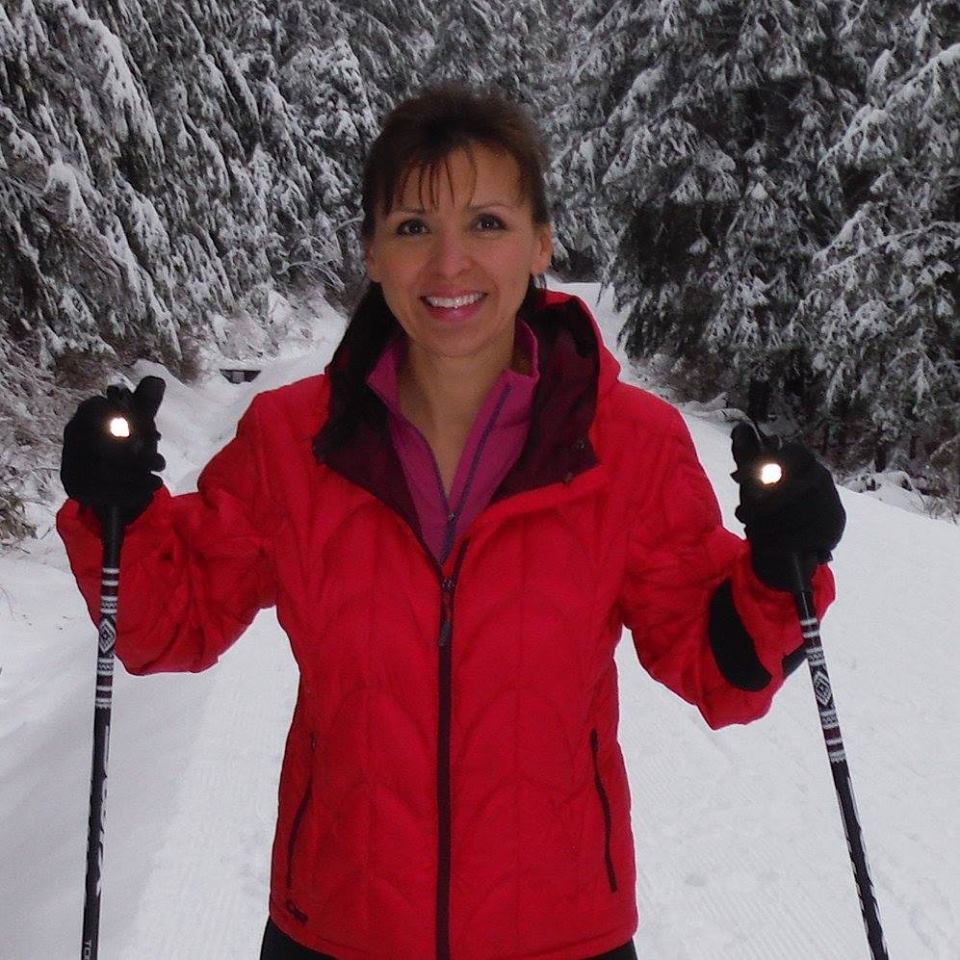 ---
Katy Jordan
Katy is the UAS Social Media and Marketing Strategy Coordinator and a recent graduate of the Masters of Public Administration. Katy is a lifelong Alaskan, born in Anchorage and raised in Palmer. She completed her undergraduate degree in Sociology from Gonzaga University. After travel and life abroad she moved to Juneau as a volunteer with the Jesuit Volunteer Corps and quickly decided Juneau and southeast was home. In her position at UAS, Katy has been fortunate to travel throughout the state of Alaska for outreach and recruitment of the UAS business and public administration programs. It has been an immensely rewarding work experience to see much of Alaska and meet current UAS students pursuing online programs from the communities where they live and work. She's excited to bring this perspective and experience to the UAS Alumni board.
---
Karol Kriens
Karol writes, "I am very delighted to have been selected for the UAS Alumni Board and excited to have an opportunity to serve UAS students, staff and alumni. I was a public school teacher early in my career and grew up in a family where education was important. I ended up with four university degrees and have worked in careers for which the degrees prepared me. Education opens many doors. I have retired from my early careers and have begun others. Working for the Statewide University of Alaska office while stationed in Juneau, I was fortunate enough to visit the Ketchikan campus and Sitka campus, seeing many successful educational programs at these two sites and having worked on the Juneau campus, experienced the daily Juneau campus educational progress. After my work with the University of Alaska, I moved to a management position with a marine services company that has a large presence in Alaska. I manage marine engineers that make environmental impact observations on the cruise ships that visit the Southeast. I love working for programs that make positive differences and improve the world around us and know as an UAS Alumni Board member, I will bring my positive attitude to help keep the group vibrant and growing.
---
Mona Mametsuka
In her own words: "I arrived in Juneau as a UAS transfer student in 1991.  I completed my Bachelor of Business Management degree at UAS in 1994 and earned a Master of Science degree in Sports, Recreation and Tourism through the University of Illinois at Urbana-Champaign in 2010. I have been employed full-time with UAS I.T. Services since 1994 and currently serve UAS as the Information Systems Manager. I teach tennis part-time and volunteer at the Juneau Gun Club. I have varied interests including tennis, softball, basketball, trap shooting and most recently venturing into a completely new arena of voice lessons. I am a lifetime member of the UAS Alumni Association and have enjoyed my previous opportunities to serve on the alumni board. I am looking forward to another opportunity to help the alumni association grow."
---
Kyle Moselle
Originally from Seattle, Kyle was introduced to the magic of Southeast Alaska by his wife, Amy, who was born and raised in Sitka. In the 17 years Kyle has called Juneau home, he has graduated from UAS twice – B.S. in marine biology in 2004 and MPA in 2015 – started a family, and devoted himself to a career with the State of Alaska.
Kyle is currently the large mine project manager for the Alaska Department of Natural Resources where he is responsible for coordinating the State of Alaska's permitting processes for the operating metal mines in Alaska, including the Kensington Gold Mine and Greens Creek Mine near Juneau. Previously, Kyle worked for the Alaska Department of Fish and Game as a habitat biologist, focusing on cataloging anadromous fish streams in the state and collaborating with the U.S. Forest Service to implement the Tongass Land and Resource Management Plan. Kyle has served his country as a communications operator in the U.S. Army and his community as a member of the Juneau Fisheries Development Committee. He currently volunteers with the local 4-H program (Thunder Mountain Riders) to support his daughter, Aida.
Serving on the UASAA Board of Directors will allow Kyle to contribute positively to UAS, Juneau, and Southeast Alaska by working closely with the amazing network of UAS alumni and friends that add so much character and value to our university, town, and region.
---
Debra O'Gara
Debra is the Presiding Judge for the Central Council of the Tlingit and Haida Indian Tribes of Alaska (Central Council) Court. Prior to assuming her new position, Debra served as the Tribal Court chief justice (2012-2015) and magistrate (2007-2010) where she presided over child support cases. As presiding judge, she will be responsible for the operation and advancement of the court to include child welfare and juvenile justice alternative sentencing. She will hear and decide judicial matters and enter judgments and orders in paternity, child support, domestic violence, as well as generalized family law matters under tribal, federal, and state law.

Debra has over 25 years of experience practicing law as a prosecutor, staff attorney, private practitioner and mediator. Her areas of expertise are in Indian Child Welfare Act (ICWA), child support, domestic violence, criminal law, tribal sovereignty, fishing and hunting rights, and jurisdictional issues. She grew up in the Seattle area and spent summers in Mountain Village, Alaska, where her mother was born and raised. Her Tlingit name is Djik Sook and she is a Raven from the Teey Hit Taan clan. She is the niece of the late William Paul and great-granddaughter of the late Tillie Paul Tamaree of Wrangell. She earned a Bachelor of Art's degree in Political Science from the University of Washington in 1987, a Juris Doctor from the University of Oregon in 1990, and a Master's degree in Public Administration from the University of Alaska Southeast in 2013.
---
Roberta Stell
In her own words: "As a retired educator and one who has a vested interest in the well-being of the University of Alaska Southeast, I feel I can contribute in many ways to the programming and activities of the Alumni Association.   I remain knowledgeable and active in educational issues in Alaska and want to see the Alumni Association continue its strengths in numbers of members and in impact on current and future students at UAS.   UAS serves students from the around the state and the alumni goals and activities should promote ways alumni from around the state can be involved and benefit from the activities the UAS Alumni & Friends Association.".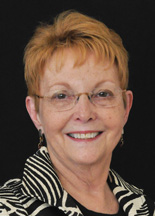 ---
Click here to be taken to the UA Foundation's secure site for online giving. We hope you will consider a donation to one of the following funds:
UAS Alumni Association Scholarship Endowment (80574) - Your gift helps students at UAS achieve their educational goals.
UASAlumni Association Programming Endowment (80892) - Your gift supports UASAA-sponsored programming in accordance with the UAS Alumni Association Mission Statement.
UAS Alumni Association Ketchikan Scholarship Endowment (80117) - Your gift helps students at UAS Ketchikan Campus achieve their educational goals.
UAS Alumni Association Friends of the Egan Library Network (FOELN) - (80892, same as UASAA Programming Endowment, but specify for Friends of the Egan Library Network) - Your gift assists FOELN in planning community events in support of the Egan Library mission and define potential fundraising opportunities for continued strong support of the library mission.
Interested in more funds in need of support at UAS? Read about them here.
Alumni Latin 101
 
Or "What do alumni, alumnus, alumna, and alumnae mean?"
 
 
alumni = plural masculine or generic

Ex:

"These six friends of mine graduated two years ago. They are alumni of UAS."
 
 
alumnae = plural feminime

Ex:

"My two sisters are alumnae of UAS."
 
 

alumnus = singular masculine or generic

Ex:

"He graduated in May, so he's an alumnus of the University of Alaska Southeast."

Ex:

"I'm going to search for an alumnus of UAS to interview about his or her career path."
 
 

alumna = singular feminine

Ex:

"She's in med school now. She's an alumna of the University of Alaska Southeast, having completed a bachelor's degree in biology."
 
 

Common error and how to fix it:

Error:

Saying "I'm an alumni." It's like saying "I'm a students."

Correct:

Women say, "I'm an alumna."

Correct:

Men say, "I'm an alumnus."