Juneau Campus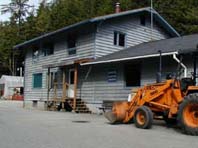 Facilities Services is located in the Stover House at 11066 Auke Lake Way and is responsible for these functions at the Juneau campus:
Facilities maintenance and repair;
Campus mail system;
Events coordination;
Custodial services;
Grounds and landscaping including snow removal;
Fleet maintenance;
Utilities procurement and payment.
Southeast Region
Facilities Services is responsible for the following functions throughout the Southeast region:
Planning, design and construction of capital projects;
Health & Safety compliance;
Risk Management.
A majority of the Facilities Services budget goes towards building maintenance and renewal (43%) followed by campus utility costs (25%). Click on the attached to see a breakdown of operating and utility costs.
Administration Staff
Juneau Campus: Facilities Services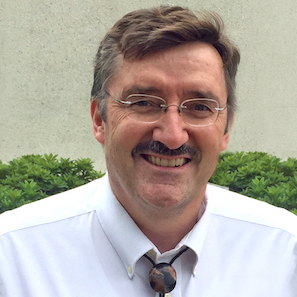 Juneau Campus: Facilities Services
Facilities Maintenance & Operations Manager
Phone: 796-6511, Fax: 796-6499
Email: azenger@alaska.edu
Facilities Services
Facilities Services, Juneau Campus
Juneau Campus
Biography
 I am Adam Zenger, and am the Facilities Maintenance and Operations Manager at UAS.  I come to UAS most recently from DOT & PF, where I was the Regional Facilities Maintenance Manager and Safety Officer for more than four years.  Prior to that, I was employed for 24 years at the Greens Creek Mine on Admiralty Island.  During that time, I worked largely in the facilities maintenance field, but also acted as the Surface Safety Specialist for the last 27 months of my tenure there.  A volunteer on the Surface Rescue Team for many years, I enjoyed training for HAZMAT, rope rescue, fire, and EMS incidents.  While on the Surface Rescue Competition Team, I was the recipient of the John Bunch Memorial Trophy at the 2010 Safety Olympiad in Elko, Nevada, which was earned by scoring highest on a fire/rescue test against a field of 76 other contestants.
During the time I spent as an employee at Greens Creek, I was also able to become a HAZWOPER Responder and trainer, an ETT, and obtain an MSHA "blue card" training certificate with both surface and underground unlimited endorsements.  Other training I performed included fall protection, confined space entry, and lock out/tag out isolation. 
I enjoy continuing my education and look forward to deciding what to do after I earn my Bachelor's.
I am a lifelong Alaskan who enjoys hunting, fishing, and growing vegetables, to name a few things.  My wife, Michelle, and I love spending time outdoors with our Labrador, Ruby, particularly on our boat during sunny and calm days.  An unrepentant River Rat, I also like running up the Taku River to the family cabin for as many weekends as I can get away with.
Juneau Campus: Facilities Services
Juneau Campus: Facilities Services