Manage Page - Page Content
IMPORTANT: If you add a Weblog, Wiki, WebMeeting or Forum to your page you much set the Security Settings for Reviews to allow access. Otherwise, no one can respond to your content.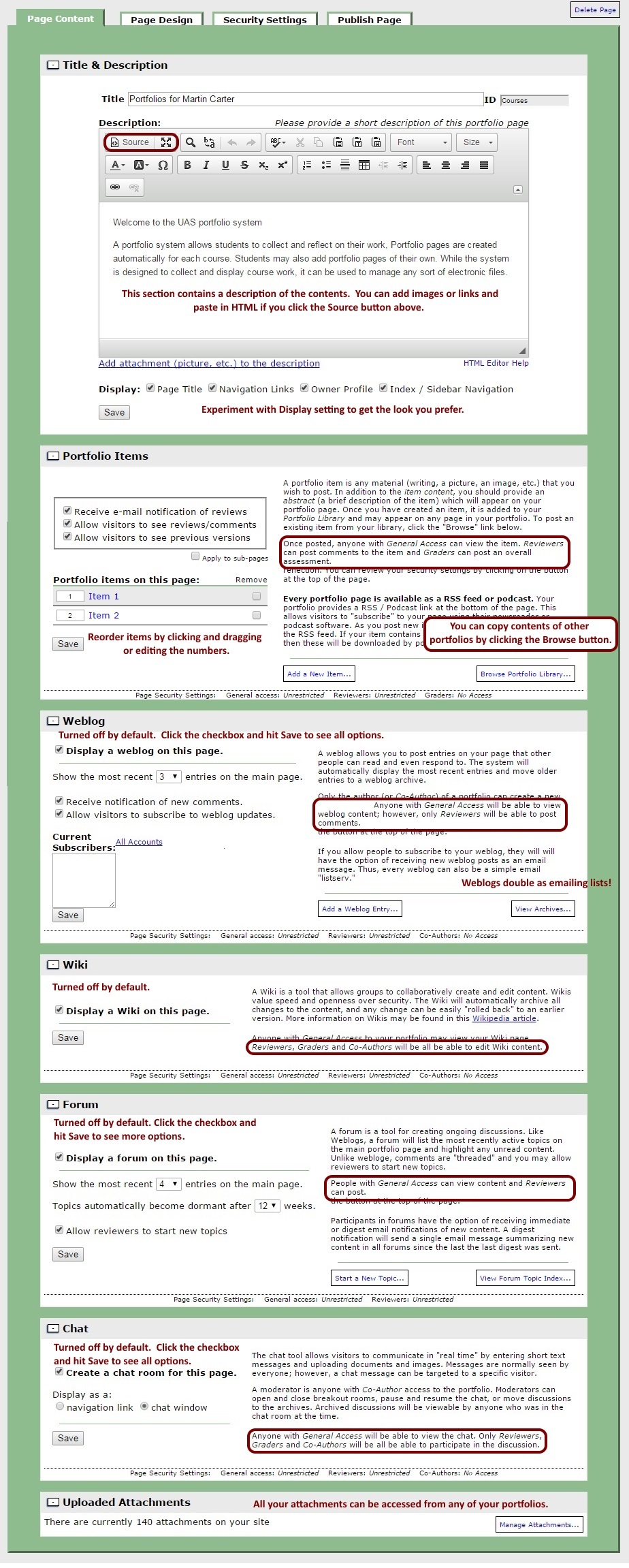 Clicking on the Manage Attachment link will provide you with a listing of your attachments. You can delete them or change how they are displayed on your pages.