UAS Sitka adjunct professor, John Straley, sat for an interview with the Juneau Empire on Wednesday, November 11. The Sitka-based writer is quoted as saying, "For me, everything starts with writing about place." The UAS Sitka Campus is pleased to have John teaching with this approach in the Spring for HUM S120 Sense of Place: AK and Beyond.
---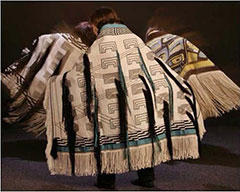 NWC Weaving Workshop to Begin November 9
Artist Teri Rofkar will lead an Intermediate Northwest Coast Woolen Weaving workshop from November 9 to November 21. The two week long class will focus on the art of Ravenstail weaving and also include how to process mountain goat wool. Contact Instructional Services at (907)747-7700 to register today.
---
Nov 28
---
Nov 29
---
Dec 07
---
Dec 15
---
Dec 16
---
Dec 24
---
Aug 01
---
Aug 25
---
Getting Started
Need Assistance?