13 Outstanding Grads
3 Honorees across UAS campuses
Ceremonies
How to participate in the YouTube watch party
UAS Commencement Ceremony 1 at 10:00 a.m.
School of Education, Department of Business and Public Administration
UAS Commencement Ceremony 2 at 1:00 p.m.
School of Arts and Sciences, School of Career Education
Information on the Ceremonies
In Juneau we will be having two in-person ceremonies. Registration is required. For those walking in the Juneau ceremonies, we are asking students to register for the event, indicating the number of guests they will have, with a maximum of 7 per student. Masking is optional.
Graduates from 2020 and 2021 are invited to walk, as their ceremonies were entirely virtual.
Each ceremony will last about 1 hour 15 minutes. Please arrive on time to allow time for COVID cleaning protocols. There is no reception following the ceremonies.
Commencement Location
Rec Center, University of Alaska Southeast
12300 Mendenhall Loop Road
Juneau, AK 99801
Please visit the Registrar's Office for more information about graduation.
2022 Outstanding Graduates
Christina Bigsby
Bachelor of Business Administration, Accounting
Kieran Casey
Bachelor of Arts, Social Sciences
Teri Cothren
Master of Public Administration Ernest Gruening Award
Lauryn Framke
Bachelor of Liberal Arts, Alaska Native Languages and Studies
Kerry Halter
Bachelor of Business Administration, Human Resource Management
Caroline Henn
Bachelor of Business Administration, Management Bob Ellis Award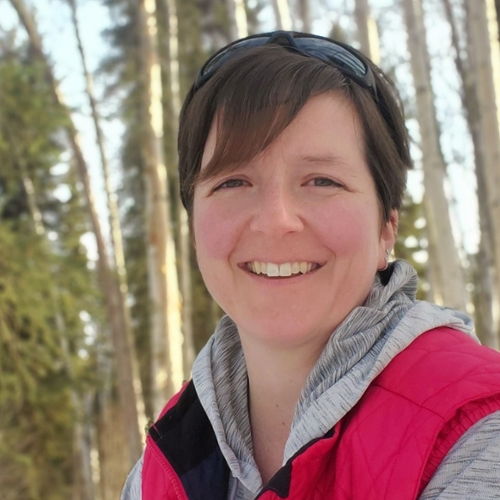 Molly Keyse
Master of Arts in Teaching, Special Education
Alex Knobloch
Bachelor of Science, Fisheries and Ocean Sciences
Annie Masterman
Bachelor of Science, Marine Biology
Caitlyn Montalto
Bachelor of Science, Environmental Resources
Cagney Ramirez
Associate of Applied Science, Business Administration
Amy Settles
Bachelor of Arts, Elementary Education
Katie Turner
Bachelor of Liberal Arts, Alaska Native Languages and Studies (eLearning)
Special Honors
Honorary Doctorate of Laws: Beth Kerttula
In Alaska as a young lawyer, Beth began as a law clerk for the Chief Judge of the then newly-created Court of Appeals. She was a trial attorney at the Alaska Public Defender Agency, Volunteer Counsel to the Alaska State Senate Judiciary Committee, and served as an Assistant Attorney General in the Alaska Department of Law, where she found her true calling, Ocean and Alaska Coastal Zone Management. Beth's legal work was highly respected and she became President of the Alaska Bar Association Board of Governors.
Honorary Doctorate of Humane Letters: David Kiffer
David Kiffer is a community leader in Ketchikan and an important figure in the arts and letters of Southeast Alaska. He has worn many hats in his lifetime including journalist, regional historian, teacher, poet, musician, and mayor.
He is currently the education coordinator at the Ketchikan Correctional Center and previously was the long-time executive director of Historic Ketchikan, a non-profit organization dedicated to historic preservation and sustainable historic tourism in Southeast Alaska.
Meritorious Service Award: Dr. Elliot Bruhl
Meritorious Service Awards are awarded for public and volunteer service to the university or a local community. The UA Board of Regents approves candidates who are nominated by local campuses. This year UAS will honor Dr. Elliot Bruhl.
Dr. Elliot Bruhl is a well-respected medical doctor who has served Sitka for many years. He is currently Senior Vice President and Chief Medical Officer for the Southeast Alaska Regional Health Consortium (SEARHC) and has been a leader in COVID-19 planning and response throughout Southeast Alaska communities.
Student Speakers
1st Ceremony: Mr. Robert Yates
Robert is from Craig, Alaska.  Also known by one of his Haida names, Dag júus, he will be graduating today with his Indigenous Language Teaching certificate. In addition to being a full-time student this semester, he has been teaching Haida at UAS. He has also been teaching Haida at the Central Council Tlingit & Haida Indian Tribes of Alaska (also known as Tlingit & Haida) via zoom during their lunch hour.  Dag júus will soon return to Craig and will continue to teach the Haida language in and from his home community.
2nd Ceremony: Ms. Annie Masterman
Annie is a Yup'ik Alaska Native from the village of Togiak, AK. She was born in Fairbanks, lived in Maine for 10 years, and then lived in various villages throughout Alaska since 2012. She has a passion for animals and enjoys being outdoors. Her occupational goal is to become a cetacean ecologist with the National Marine Fisheries Services in Juneau, AK. 
Download Juneau Commencement Program