Registrar's Office
Covid-19 Office Operations
Our offices are available for phone or video appointments. Email or call for more information. For information, please visit the UA coronavirus information website.
From application through graduation, the friendly staff at the Registrar's Office is here to assist you. Located on the Juneau Auke Lake campus, the Registrar's Office manages the student academic information for all three UAS campus locations.
You've Got Mail
The Registrar's Office sends official correspondence primarily by email and occasionally by mail—make  sure to check your student email and mailbox frequently.
Academic Policies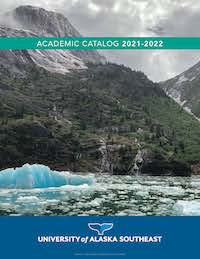 All University of Alaska Southeast faculty, staff, and students are responsible for policies that apply to them and to their programs of study. Please review the policies set forth in the University of Alaska Southeast Academic Catalog. 
Our Mission
The mission of the Registrar's Office is to serve the institution by developing, maintaining and safeguarding accurate academic records and by enforcing academic policies.  The Registrar's Office supports this mission by providing services to students, faculty and staff in an accurate, secure and timely manner.