UAS Online!
Your customizable portal into all your class tools and campus information.

Blackboard Course Sites

From Basic Marksmanship to Advanced Mathematics, an individual web site is automatically created for every class - no exceptions! Students are able to use UAS Online to access course materials, submit homework, and chat with other students.

To learn more check out the UAS Online Orientation page.

UASHome

Every student is provided a hundred megabytes of storage space to store documents and support a personal web site. In addition, every student automatically receives an individual email account with 800 megabytes of storage. Anything in your web folder is hosted on the Internet and can be reached at http://uashome.alaska.edu/~username. The easiest way to access UAS HOME is from your profile on UAS Online and follow the "My Files" link.

Email

All students and employees have an email account (username@uas.alaska.edu) with 800mb of space for their work; this account is automatically protected with an anti-spam filter.
UAOnline
Why wait in line? Students can register for classes, check grades or transcripts, and update their personal information online at any time by visiting UAOnline.
Helpdesk
A technology helpdesk is staffed six days a week. The helpdesk can provide assistance remotely, by e-mail, or over the telephone. For students calling outside of Juneau, UAS provides a toll-free number.

Juneau: (907) 796-6400
Toll Free: (877) 465-6400
E-mail: helpdesk@uas.alaska.edu
Media / Broadcasting
A fully-equipped broadcast television facility is located in the Egan Library in Juneau. UAS broadcasts live courses via satellite and coordinates the University of Alaska Television Network for the UA system. In addition, scanners, video-editing equipment, DVD and CD burners are all available for student use.

Color as well as black and white printing is available to students from a number of locations around campus.

For more information check out the Media Services page.
Equipment Checkout
A wide variety of equipment is available for checkout on the Juneau campus. Laptops, cameras, card readers, and more are available at no cost!

To learn more visit the Egan Library Circulation Desk.
Student Involvement
UAS encourages students to become involved. Students contribute directly to the continuing success of the campus. Students help guide technology decisions through the Teaching, Learning & Technology Roundtable (TLTR). In addition, students are encouraged to work directly in the IT department. IT Services provides many paid positions for students. On-the-job training is provided in computer repair, customer service, video production, server and network administration. The IT Services staff enjoy taking part in campus activities and helping make UAS an exceptional place to learn, work, and live.

Post to a topic in the TLTR Forum.

Apply for a student position with IT Services.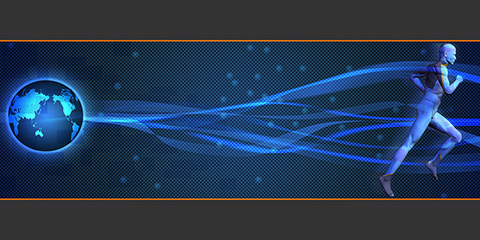 Contact Us
IT Services
Whitehead Bldg
11120 Glacier Hwy
Juneau, AK
99801
Mailstop: WH1