Contact Information
Technology Support Groups
Please visit us at our UAS Online site where you can participate in technology support group discussion forums and subscribe to weblog updates. You can send your ideas and suggestions for improving teaching and learning through applications of technology. We want to hear your ideas! Click here to contact us.
2015-2016 TLTR Members
TLTR members are appointed by the UAS Provost, Dr. Karen Carey, and represent students, faculty, staff, and University departments. Current members are listed below. You can send an e-mail to any TLTR member by clicking on their e-mail address.
Ketchikan Campus: Paul Bldg
Academic Support & Testing Center Supervisor / CIOS Adjunct Faculty
Phone: 228-4507
Email: kcschulte@alaska.edu
Learning and Testing Center
Ketchikan Campus
Education
Associate of Arts from Seattle Central Community College
Bachelor of Science in Business Management from University of Alabama Birmingham
Courses Taught
CIOS 100, CIOS 101A & 101B, CIOS 110A, CIOS 105, CIOS 132A, CIOS 135, CIOS 193A, ACCT 100 and ACCT 222
Biography
Kimberly Schulte has been teaching and working in computer/technology related fields throughout the past 10 years. After completing a Bachelor's of Science in Business Management at the University of Alabama, Kimberly worked for several years in Accounting, Payroll, Human Resources, and Business Management positions.  In the evenings Kimberly managed the computer lab at UAS-Ketchikan and eventually was hired as Computer Lab Instructional Technician.  Today she supports UAS faculty, students, & staff with technology needs and teaches basic Word and Excel courses.  Kimberly previously managed the campus Learning Center and still serves as the Testing Specialist there. 
Kimberly has lived in New Mexico, Washington, & Alabama, but has spent most of her life in Ketchikan. She has traveled to all of the continental United States, been to a handful of European Countries, attended school in Japan on the exchange program, and vacationed several times in South American countries. Kimberly has two small children that add vibrancy to her life.
Juneau Campus: Soboleff Annex
Assistant Professor of Geophysics
Phone: 796-6247
Email: jason.amundson@uas.alaska.edu
Arts and Sciences - Natural Sciences - Environmental Sciences
Soboleff Annex, Rm 109, Juneau Campus
Juneau Campus
Education
Ph.D. Geophysics, 2010, University of Alaska Fairbanks
Iceberg Calving Dynamics of Jakobshavn Isbrae, Greenland
M.S. Geophysics, 2006, University of Alaska Fairbanks
Evidence for Stress Redistribution Beneath Black Rapids Glacier, Alaska

B.S. Geology, 2003, University of Minnesota
B.S. Geological Engineering, 2003, University of Minnesota
Curriculum Vitae (see Jason's personal site)
Research
Controls on iceberg calving
Oceanic response to calving events
Glacier seismicity
Subglacial processes, including basal motion and glacial erosion
Publications
Selected Publications (see Jason's personal site)
Courses Taught
Lower Division:
PHYS 103: College Physics I
PHYS 104: College Physics II
PHYS 211: General Physics I
PHYS 212: General Physics II
Upper Division:
ENVS 393: Science, Politics, and Economics of Climate Change
ENVS 493: Climate and the Earth System
Professor, Biology
Phone: 747-7702
Email: mdchapman@alaska.edu
Arts and Sciences - Natural Sciences - Biology
Sitka Campus
Education
M.S. Biology University of St. Joseph (Focus: Human Biology) 2008
M.A. Biology Humboldt State University (Focus: Intertidal Biology) 1992
B.A. Zoology Humboldt State University 1983
Graduate coursework at Friday Harbor Laboratory and Bamfield Marine Station
Special Recognition:
UA President's Award for Outstanding Distance Educator in Alaska (2001)
UAS Faculty Excellence Award Sitka Campus (2012)
Courses Taught
BIOL 111 Human Anatomy & Physiology I
BIOL 112 Human Anatomy & Physiology II
Past Courses Taught:
Microbiology, Natural History of Alaska, Intertidal Biology, General Biology, Biology & Society,
General Zoology, Alaska Naturalist Program; Science for K-8 Teachers
Biography
I'm originally from Northern California and lived in Bethel and Skagway before moving to Sitka in 1992. I enjoy helping students build a firm foundation in the topic that will serve them well in their careers. I am active in the Human Anatomy and Physiology Society (HAPS).  As part of HAPS I helped develop standards for undergraduate human anatomy and physiology courses taught in the US and Canada. I am committed to quality eLearning opportunities and developed and delivered the first distance science courses offered by UAS. As Sitka's lab director I currently help oversee the lab support portion of UAS Sitka Distance Science courses which have grown to involve multiple faculty members and currently serve over 200 students each semester.  I believe it is important to give back to my community by doing what I can to enrich science literacy, assist in community-based scientific research, and help create science-related opportunities for everyone, especially K-12 students.
Community Projects:
Served as an invited researcher for Scientist in the Schools programs at elementary, middle, and high school levels.
Helped establish science clubs at the local elementary and middle school that give kids a chance to interact with scientists and collect data for meaningful research projects.
Found opportunities for K-12 students to meet and work with scientists from the Smithsonian Environmental Research Center, UCSF, UAF and Project Budburst.
Assisted with marine invertebrate identification for community BioBlitzes and provided intertidal ecology expertise for many community organizations.
Involved in a project to revisit historical work done in Sitka by Ed (Doc) Ricketts and link it to modern intertidal survey protocols.
I am particularly interested in the ecology and functional anatomy of intertidal organisms, especially with respect to predator-prey relationships.  I am also very involved in marine invasive issues and research, particularly with respect to invasive tunicates. I am a member of the Alaska Marine Invasive Species subcommittee and the Didemnum vexillum Rapid Response Team.
Assistant Professor, Health Information Management
Phone: 747-9477, Second Phone:
Email: skfeero@alaska.edu
Career Education: Health Sciences
Sitka Campus
Education
B.A. University of Hawaii - Hilo
M.Ed. University of Alaska Southeast
Juneau Campus: Technical Education Center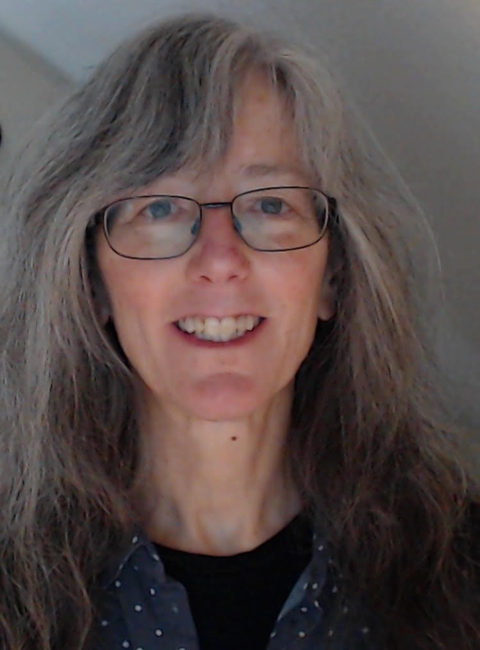 Assistant Professor and Program Head, Construction Technology
Phone: 796-6141
Email: robin.gilcrist@uas.alaska.edu
Career Education: Construction
Technical Education Center, TEC 223, Juneau Campus
Juneau Campus
Biography
Ms. Gilcrist was born and raised in Sacramento, California where she received an Associates of Arts in drafting Technology. Robin moved to Hawaii in the early eighties and completed a Bachelors of Arts degree from the University of Hawaii before leaving for Alaska. Ms. Gilcrist has worked as a drafter and designer since 1980 in California, Hawaii and Alaska, working for large architectural firms as well as small construction businesses. Since moving to Juneau in the fall of 1993 she has been working full-time designing custom homes, remodels and additions. Ms. Gilcrist owns her own residential design business, Interline Design. She also is actively involved in creating affordable housing through volunteer work with Housing First and Habitat for Humanity.
Juneau Campus: Egan Library
Ketchikan Campus: Paul Bldg
Assistant Professor of Economics
Phone: 228-4559, Fax: 225-3624
Email: aospehar@alaska.edu
Arts and Sciences Department
Paul Bldg, Room 506, Ketchikan Campus
Ketchikan Campus
Education
Ann Spehar earned a Masters in Applied Economics at Seattle University in Washington State where she also earned two undergraduate degrees in economics and math at the University of Washington. She holds a Master in Education in curriculum and instruction from Montana State University and has two years of study toward a doctorate degree in economics at Washington State University and the University of Calgary in Alberta, Canada.
Courses Taught
Ann Spehar is currently an Assistant Professor in Economics at the University of Alaska Southeast. She is responsible for designing, developing and instructing online asynchronous courses in Money and Banking, International Economics, Intermediate Macroeconomic Theory, and principles courses.
Other
Spehar's field of interest is the theory of the endogenous business cycles. She has studied the 1930's U.S. 'Great Depression' extensively, and has compared it to the 2008 financial crisis. Spehar has recently published two papers on that topic in the World Economics Journal.   She has also published in the International Journal of Wilderness International Journal of Wilderness.
Spehar has also worked as a consultant in industry, with areas of expertise in mathematical modeling, software engineering and project management. She worked 15 years at the Boeing Company, supporting clients that included Bell Laboratories, AT&T Long Lines, McDonnell Douglas and Hanford Nuclear Facility. She served in executive leadership at the Boeing Company in Seattle and received over 700 hours of Boeing Company training when that company was expanding its territory beyond aviation into computer timesharing services to the world. At the time, Boeing Computer Services (BCS) provided cutting edge computer engineering consultation to 148 government and commercial customers.
Ann Spehar was born in Fairbanks, Alaska "before it was a state" where her father served as editor of the Fairbanks Daily News Minor and headed up AP for Alaska.  She has recently moved from Montana with her husband Alex and Australian Shepherd Montana.
Juneau Campus: Soboleff Bldg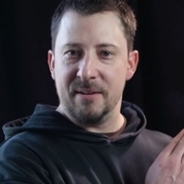 Assistant Professor, Biology
Phone: 747-7752
Email: jmart118@alaska.edu
Arts and Sciences - Natural Sciences - Biology
Sitka Campus
Education
B.S., M.S. Portland State University
Juneau Campus: Egan Library
Associate Professor of Library and Information Science, Outreach Services Librarian
Phone: 796-6285
Email: jdbrown@alaska.edu
Egan Library
Egan Library, Room 204, Juneau Campus
Juneau Campus
Education
M.L.I.S., University of Hawaii (2001)
A.L.B., Harvard University (1995)
Other
Librarian Liaison to Education and Management.
Assistant Director of Business Operations & Special Projects
Phone: 228-4523
Email: wjmiles@alaska.edu
Ketchikan Director's Office
Ketchikan Campus
Juneau Campus: Egan Library