Kasia

 

Polanska

, Ph.D.
Assistant Professor of Sociology & Political Science

 
Arts and Sciences - Social Sciences
Ketchikan Campus: Paul Bldg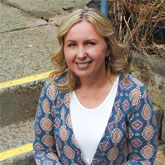 Education:
Ph.D. in Sociology from University of Minnesota

M.A. in Latin American Studies, Stanford University
B.A. in Journalism, San Francisco State University
Biography:
Kasia has worked at UAS Ketchikan as an Adjunct Instructor of Government and Sociology since 2007. She has also taught sociology and political science at the University of Minnesota, MN; Sacred Heart University, CT; and American Public University System, WV. Her past professional experience includes working for 7 years within the United Nations human rights treaty system as a Research Director of a non-governmental human rights organization.
Her teaching and research interests are wide-ranging and include general and political sociology, institutions, social problems, social psychology, race and ethnicity, ethnic conflict, human rights, Europe, Latin America