2015 - 2016 FACULTY SENATE MEMBERS
*Please see Article III of the constitution for information concerning membership
President
Juneau Campus: Novatney Bldg
President Elect
Juneau Campus: Anderson Bldg
Associate Professor of Chemistry
Phone: 796-6538, Fax: 796-6447
Email: lisa.hoferkamp@uas.alaska.edu
Arts and Sciences - Natural Sciences - Environmental Sciences
Anderson Bldg Rm. 313, Juneau Campus
Juneau Campus
Education
National Research Council Postdoctoral Fellow, National Exposure Research Laboratory - USEPA, Athens, GA
Kinetic studies of the anaerobic attenuation of munitions compounds
Ph.D., Inorganic Chemistry, University of Neuchâtel, Neuchâtel, Switzerland Synthesis and X-ray structural characterization of catalytically active transition metal clusters
M.S., Inorganic Chemistry, Florida State University, Tallahassee, FL Development of polymer modified electrode surfaces derived from Ni(II) and Cu(II) complexes
B.S., Chemistry, University of Idaho, Moscow, ID
Research
Study of the natural environment from a chemical viewpoint offers fascinating research topics ranging from basic research on poorly understood natural processes to applied research investigating the effects of human activities on various ecosystems and remediation efforts. The pristine system of forests and waterways proximate to the University of Alaska Southeast are ideal natural laboratories for these types of studies.
My research centers on the transport, deposition and attenuation of heavy metal and organic pollutants in high latitude environments. Heavy metal studies in my lab include characterization of the iron, lead and copper species associated with high organic carbon soils under anaerobic conditions.  An increasing presence of ocean-going vessels at Alaskan ports has also raised concern about environmental levels of tin.  The chemical interactions of tin with environmental matrices (e.g. microbial communities) profoundly influence its mobility and toxicity.   These metals have become common features of the southeastern Alaska topography and identifying the specific form of these metals under various environmental conditions provides valuable insight into their transport properties. Organic pollutants, on the other hand, are typically associated with industrialized areas and as such have limited local sources at higher latitudes. Atmospheric transport and to some extent urbanization however, have provided for detectable levels of numerous synthetic organic chemicals in the arctic hydrosphere, lithosphere and biosphere. Studies aimed at quantifying levels of organic pollutants and their attenuation products in high latitude regions are also pursued in my laboratory. Of particular interest to me are halogenated organic contaminants and their redox chemistry in the environment.  Once these pollutants reach higher latitudes, I study their transformations as they interact with the abiotic and biotic environment of southeastern Alaska and how the contaminant's environmental impact is controlled by those interactions.  Both heavy metal and organic pollutant studies involve the use of state of the art analytical instrumentation including atomic absorption spectrometry and mass spectrometry. Collaborations with the University of Alaska Anchorage, the University of Alaska Fairbanks and University of Alaska Southeast biologists continue to support and strengthen my contaminant studies. In addition to contaminant studies, I conduct ongoing research into the habitat remediation and restoration potential of created wetlands. Collaborative efforts with the National Marine Fisheries Service and the U.S. Department of Fish and Wildlife have led to the development and continued study of two created wetlands in the Mendenhall valley. Results from this project have shown these landscape features serve as moderators of groundwater intrusion and stormwater runoff, provide for carbon sequestration and contaminant retention and allow for significantly improved habitat. All of my research projects at the University of Alaska Southeast have benefited from the contributions of my undergraduate research assistants.
Courses Taught
The chemistry courses that I teach at the University of Alaska Southeast include general, organic and environmental chemistry.
The laboratory portion of Environmental Chemistry focuses on analytical methods used in environmental analyses.
The UAS Natural Science department is well equipped for gas and liquid chromatography, mass spectrometry, atomic absorption spectrometry and ultraviolet, visible and infrared spectroscopy. I have taught Special Topics courses on contaminant attenuation in the natural environment and wetland chemistry. All of these courses provide valuable insight into natural processes and provide a foundation for understanding natural systems and the impacts of contemporary societies on those systems.
Lower Division:
CHEM 103 - Introduction to Chemistry I
CHEM 105 - General Chemistry I
CHEM 106 - General Chemistry II
CHEM 193 - ST: Chemistry Recitation
CHEM 297 - IS: Chem Lab
CHEM 397 - IS: Chemical Research
Upper Division:
CHEM 341 - Organic and Biological Chemistry I
CHEM 450 - Environmental Chemistry
CHEM 497 - IS: Environmental Chemistry
ENVS 491 - Environmental Science Internship
ENVS 492 - Seminar: Contaminant Attenuation in Natural Systems
ENVS 498 - Research in Environmental Science
ENVS 498 - Research: Mobility of Metals
Business/PADM Senator
Juneau Campus: Novatney Bldg
Chair of the Accounting Program & Assistant Professor of Accounting
Phone: 796-6101, Second Phone:
Email: jhamil29@uas.alaska.edu
SOM: Business
Novatney Bldg Rm 109, Juneau Campus
Juneau Campus
Education
Arizona State University, Bachelor of Science - Accounting
University of Alaska Southeast, Master of Business Administration
Affiliations
American Institute of Certified Public Accountants
Alaska Society of Certified Public Accountants
Courses Taught
ACCT 100 Recordkeeping for Small Businesses
ACCT 201 Principles of Financial Accounting
ACCT 202 Principles of Managerial Accounting
ACCT 310 Income Tax for Individuals
ACCT 311 Intermediate Accounting I
ACCT 312 Intermediate Accounting II
BA 160 Principles of Banking
Other
Awards
Harold T. Caven Professorship
UAS Faculty Excellence in Service
Licenses/Certifications
Certified Public Accountant (Alaska)
Chartered Global Management Accountant
Work Experience
Arthur Young, Phoenix, AZ, College Intern
Deloitte & Touche, Seattle, WA, Staff - Audit & Tax
Elgee, Rehfeld & Mertz, CPAs, Juneau, Staff - Audit & Tax
Wolfe & Hamilton, CPAs, Juneau, Owner
Juneau Youth Services, Juneau, Director of Finance
Alaska Permanent Fund Corporation, Juneau, Controller
Alaska Permanent Fund Corporation, Juneau, Chief Financial Officer
Career Education Senator
Juneau Campus: Technical Education Center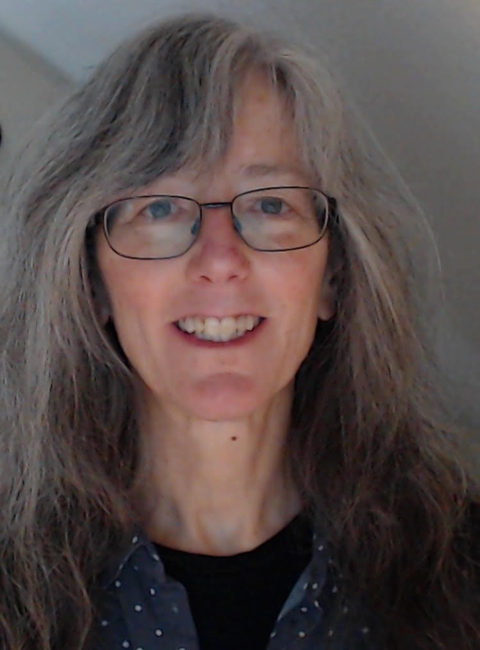 Assistant Professor and Program Head, Construction Technology
Phone: 796-6141
Email: robin.gilcrist@uas.alaska.edu
Career Education: Construction
Technical Education Center TEC 223, Juneau Campus
Juneau Campus
Biography
Ms. Gilcrist was born and raised in Sacramento, California where she received an Associates of Arts in drafting Technology. Robin moved to Hawaii in the early eighties and completed a Bachelors of Arts degree from the University of Hawaii before leaving for Alaska. Ms. Gilcrist has worked as a drafter and designer since 1980 in California, Hawaii and Alaska, working for large architectural firms as well as small construction businesses. Since moving to Juneau in the fall of 1993 she has been working full-time designing custom homes, remodels and additions. Ms. Gilcrist owns her own residential design business, Interline Design. She also is actively involved in creating affordable housing through volunteer work with Housing First and Habitat for Humanity.
Education Senator
Juneau Campus: Hendrickson Annex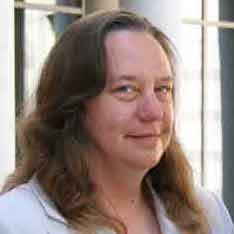 Humanities Senator
Library Senator
Juneau Campus: Egan Library
Assistant Professor of Library and Information Science, Public Services Librarian
Phone: 796-6440
Email: jonas.lamb@uas.alaska.edu
Egan Library
Egan Library Room 202, Juneau Campus
Juneau Campus
http://www.uas.alaska.edu/library
Education
M.S., Library and Information Sciences, Drexel University (2008)
B.A., General Studies, University of Michigan (2003)
Biography
When not juggling work, kids, poems, and 100 year old houses, Jonas enjoys skiing, softball, hockey, hiking, kayaking and turning the up the volume.
Other
One Campus One Book Committee, Co-chair 
Library Liaison to Career Education and Natural Sciences.
Natural Sciences Senator
Juneau Campus: Soboleff Bldg
Associate Professor of Mathematics
Phone: 796-6240
Email: megan.buzby@uas.alaska.edu
Arts and Sciences - Natural Sciences - Math
Soboleff Bldg Rm 210, Juneau Campus
Juneau Campus
Education
B.S. in Mathematics and Physics, Adams State College, CO. M.S. and Ph.D. in Mathematics, Colorado State University, CO.
Other
Megan started at UAS in Fall 2009. In addition to teaching mathematics, probability, and statistics, she is interested in interdisciplinary teaching and research. Her research interests include applications of probability modeling, in particular with respect to ecology and biology, as well as numerical and error analyses.
Outside of academics, Megan enjoys most things active and done with friends. At the top of the current list is trail running, volleyball, and Latin dancing. When time allows, she also enjoys cooking & baking, watching movies, and catching (& gutting) fish.
Social Sciences Senator
Juneau Campus: Soboleff Bldg
Juneau Campus Senator
Juneau Campus: Hendrickson Annex
Ketchikan Campus Senator
Ketchikan Campus: Paul Bldg
Associate Professor of Mathematics
Phone: 228-4502
Email: colleen.ianuzzi@uas.alaska.edu
Arts and Sciences - Natural Sciences - Math
Paul Bldg Rm 509, Ketchikan Campus
Ketchikan Campus
Education
B.S. in Wildlife Biology, University of Alaska Fairbanks; M.S. in Statistics, University of Alaska Fairbanks
Other
Colleen began working at the UAS Ketchikan Campus in 2006. She teaches Math 105, Math 107, Math 108, Math 200 and Stat 273.
Outside of academics, Colleen enjoys hiking, cross-country skiing and skiijoring with her dog.
Sitka Campus Senator
Assistant Professor, Health Information Management
Phone: 747-9477, Second Phone:
Email: susie.feero@uas.alaska.edu
Career Education: Health Sciences
Sitka Campus
Education
B.A. University of Hawaii - Hilo
M.Ed. University of Alaska Southeast
Past President
Juneau Campus: Soboleff Bldg
Associate Professor of Philosophy, Director of Outdoor Studies
Phone: 796-6362
Email: kevin.krein@uas.alaska.edu
Arts and Sciences - Humanities
Soboleff Bldg 214, Juneau Campus
Juneau Campus
Biography
In addition to working as academic director of Outdoor Studies, Kevin also teaches philosophy at UAS. Kevin's primary philosophical work is in the areas of philosophy of nature and the environment and philosophy of mind. His outdoor interests are centered around alpine skiing and ski mountaineering. Kevin brings over 10 years of experience of backcountry skiing and ski mountaineering in the Chugach, Alaska, and Coast ranges of Alaska. His accomplishments include a ski descent of Denali from summit to base camp.