Overview
A key element of UAS' leadership structure is the Provost's Council which is currently meeting twice per semester. This entity consists of academic leaders, including the Provost, Vice Chancellors, academic deans and associate deans, extended campus directors, and Faculty Senate President. The UAS Provost's Council serves as a key forum for strategic planning and cross-institutional coordination, supporting the Provost in ensuring the quality of all academic programs and services. It also works to ensure integration of student services, enrollment management, and academic functions across the university.
Executive Provost's Council is a smaller group of Deans and Academic Directors which congregates monthly.
For more information contact the Provost's Office at (907) 796-6486.
Juneau Campus: Hendrickson Bldg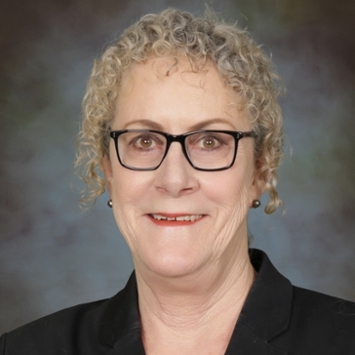 Juneau Campus: Hendrickson Bldg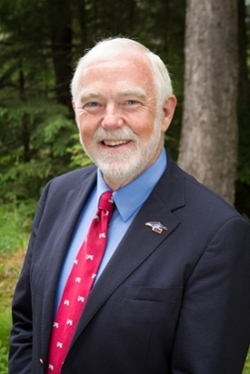 Chancellor
Phone: 796-6509
Email: racaulfield@alaska.edu
Chancellor's Office
Hendrickson Bldg, 206, Juneau Campus
Juneau Campus
http://www.uas.alaska.edu/chancellor/index.html
Biography
Dr. Richard Caulfield serves as Chancellor at the University of Alaska Southeast (UAS), located in Juneau, Alaska's capital city. UAS is a regional university with campuses in Juneau, Ketchikan, and Sitka—coastal communities situated in Alaska's magnificent Tongass National Forest. As Chancellor, Caulfield provides strategic leadership in fulfilling UAS' mission, including budget development, academic planning and program assessments, student and enrollment services, administrative services, and community relations. Previously he served as UAS Provost. In that capacity he was responsible for ensuring that UAS academic programs meet regional and professional accreditation standards and fulfill the university's mission and core themes. Within the University of Alaska Statewide system he has been a leader in advancing innovations in teacher education, Arctic social sciences, higher education leadership, Alaska Native and minority student education, and online programs.
Caulfield's extensive university experience began when he served as an instructor in Alaska's Bristol Bay Campus, part of the University of Alaska Fairbanks (UAF). His career includes teaching, research, and service that led to tenure and promotion to the rank of full professor at UAF. He served as a department chair, academic program leader, campus director and dean. He took the position of UAS Provost in 2010. In this capacity he was responsible for ensuring that UAS is fully compliant with NWCCU standards and that regular program assessments and reviews are completed successfully. As Provost he chaired the Provost's Council, co-chaired the UAS Strategic Planning and Budget Advisory Committee, and served on the UAS Campus Master Plan Implementation Committee. He has been a leader in university/community planning efforts involving political leaders, industry and business leaders, service organizations, Alaska Native/Native American entities, and government agencies.
Caulfield has served on national and international academic boards, including the Executive Committee for the University of the Arctic, the International Arctic Social Sciences Executive Committee, and the Oceans/Atmosphere/Ice Interactions Science Steering Committee for the National Science Foundation. He served as Alaska's representative on the Executive Committee of the Western Academic Leadership Forum, part of WICHE (Western Interstate Commission for Higher Education). He has a solid track record of building relationships leading to private philanthropic giving and industry investments. In his capacity as a community campus director he served on regional and statewide workforce development committees, including on the board of the Alaska Process Industries Career Consortium.
Caulfield earned his PhD in the United Kingdom in 1994 based upon research about aboriginal subsistence whaling in Greenland (Kalaallit Nunaat) and the Arctic. His Greenland research, supported by the National Science Foundation and the Sir Phillip Reckitt Foundation, led to publication of two books: Greenlanders, Whales and Whaling (University Press of New England) and Inuit, Whaling, and Sustainability (co-author/Alta Mira Press). He earned a Master's degree in Education from the University of Alaska Fairbanks (UAF), and BA and BS degrees with Honors in Political Science and Natural Resources from the University of California, Berkeley. He speaks Danish and Kalaallisut, the Greenlandic Inuit language. He is the recipient of the University of Alaska's Dennis Demmert Award for excellence in serving Alaska Native Students.
Rick and his wife Annie have three grown children. He is active in Southeast Alaska community affairs, serving on boards and committees with Big Brothers/Big Sisters, Juneau Economic Development Council, Southeast Conference, and the Alaska Coastal Rainforest Center.
Juneau Campus: Soboleff Bldg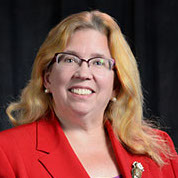 Interim Dean, School of Arts and Sciences; Interim Vice Provost for Research & Sponsored Programs
Phone: 796-6531, Fax: 796-6406
Email: pjmartin2@alaska.edu
Juneau Campus: Technical Education Center
Juneau Campus: Egan Library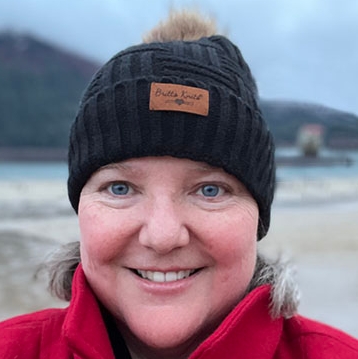 Regional Library Director
Phone: 796-6467
Email: emtomlinson@alaska.edu
Egan Library
Egan Library, Room 208, Juneau Campus
Juneau Campus
Education
BFA, University of Alaska Anchorage;  MLIS, University of Hawaii Manoa
Courses Taught
LS110 - Library Resources and Information Literacy
LS111 - Library Information Literacy for Distance Students
Biography
Hired by the UAS Egan Library in 1999, Elise has worked in school, public, special, and academic libraries for the past 25 years.  She became the new Regional Library Director for UAS in 2012.  Outside of librarianship, Elise is a painter and a photographer who exhibits regularly in Juneau.  She also loves to spend time with her family skiing, sailing, and playing musical instruments.  Come by and say hello the next time you're in the library!
Juneau Campus: Novatney Bldg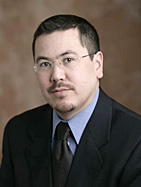 Vice Chancellor of Enrollment Management & Student Affairs
Phone: 796-6100, Fax: 796-6365
Email: jgnelson@alaska.edu
Novatney Bldg, Rm. 205, Juneau Campus
Juneau Campus
http://www.uas.alaska.edu/admissions/
Biography
Born in Mount Edgecumbe, AK, Joe was raised as a commercial fisherman in Yakutat. He is a member of the Teikweidí (Brown Bear) clan, eagle moiety of the Yakutat Tlingit tribe. After graduating Yakutat High School, Joe attended college in Southern California. He received a Bachelor of Arts in political science from UCLA in 1996 and earned his Master of Arts in American Indian Studies in 1998. In 2001, he received a Juris Doctorate from Loyola Law School.
Joe is a member of the Alaska Bar Association, the Sealaska Board of Directors, and the Juneau Lions Club.
Juneau Campus: Hendrickson Bldg
Vice Chancellor for Administration
Phone: 796-6570, Fax: 796-6276
Email: michael.ciri@alaska.edu
I.T. Services
Hendrickson Bldg, 111, Juneau Campus
Juneau Campus
Education
Michael Ciri was raised in the wilderness by wolves and dropped in front of the Mourant Building in 1982 to fend for himself. And he fended well. He went from student to student employee to a regular employee in computing in 1986. He became director of Information Technology and Media Services in 2000.
He is UAS educated, receiving an AA in 1988, a B.A. in Liberal Arts in 1994 and received his master's in Public Administration in 2007. He also holds the record for most consecutive years of living in student housing and is in the UAS mascot hall of fame as the original "Spike" the whale.
Ketchikan Campus: Ziegler Bldg
Ketchikan Campus Director, Professor of Anthropology/Sociology
Phone: 228-4515, Fax: 225-3624
Email: pmschulte@alaska.edu
Arts and Sciences - Social Sciences, Ketchikan Director's Office
Ziegler Bldg, Room 116A, Ketchikan Campus
Ketchikan Campus
http://www.uas.alaska.edu/ketchikan
Education
Ph.D., University of New Mexico. Dr. Schulte specializes in multicultural education, Alaska Native cultures, sociocultural change, and archaeology of southeast Alaska.
Biography
Priscilla Schulte has been teaching on the Ketchikan campus since 1980 and has been teaching distance classes for over ten years. Most of her students are in southeast Alaska, but some are from as far away as Connecticut. Priscilla has taught summer classes on the Juneau campus as well as distance delivery classes by video and audio conference to the Juneau campus. She teaches primarily lower division anthropology and sociology classes, as well as multicultural education classes.
Priscilla started her teaching career by teaching anthropology at Dine College (formerly Navajo Community College) now located in Tsaile, Arizona. Her anthropological fieldwork in Arizona and Chicago sparked her interest in completing an M.A. in anthropology at the University of Connecticut. During her years of living and teaching on the Navajo Nation, she began her doctoral work at the University of New Mexico which she completed after her move to Alaska in 1980.
Priscilla's research and teaching interests are in multicultural education, Alaska Native cultures (primarily of southeast Alaska), and Native American culture change. She produced the video, "The Bear Stands Up," which has aired on public television. Her most recent research has focused on the totem pole carvers of the CCC era. She is an adopted member of the Tongass Brown Bear clan of the Tlingit people. She is the mother of two daughters who have inspired and encouraged her in her research and teaching.
One of the most exciting events of Priscilla's teaching year is the annual fieldtrip coordinated with the Forest Service to do archaeological and ethnographic fieldwork with local Native elders, cultural teachers, and UAS students. The field trips focus on the survey and inventory of important cultural sites located in southern southeast Alaska.
Juneau Campus: Anderson Bldg
Associate Professor of Chemistry
Phone: 796-6538, Fax: 796-6447
Email: lahoferkamp@alaska.edu
Arts and Sciences - Natural Sciences
Anderson Bldg, Rm. 313, Juneau Campus
Juneau Campus
Education
National Research Council Postdoctoral Fellow, National Exposure Research Laboratory - USEPA, Athens, GA
Kinetic studies of the anaerobic attenuation of munitions compounds
Ph.D., Inorganic Chemistry, University of Neuchâtel, Neuchâtel, Switzerland Synthesis and X-ray structural characterization of catalytically active transition metal clusters
M.S., Inorganic Chemistry, Florida State University, Tallahassee, FL Development of polymer modified electrode surfaces derived from Ni(II) and Cu(II) complexes
B.S., Chemistry, University of Idaho, Moscow, ID
Research
Study of the natural environment from a chemical viewpoint offers fascinating research topics ranging from basic research on poorly understood natural processes to applied research investigating the effects of human activities on various ecosystems and remediation efforts. The pristine system of forests and waterways proximate to the University of Alaska Southeast are ideal natural laboratories for these types of studies.
My research centers on the transport, deposition and attenuation of heavy metal and organic pollutants in high latitude environments. Heavy metal studies in my lab include characterization of the iron, lead and copper species associated with high organic carbon soils under anaerobic conditions.  An increasing presence of ocean-going vessels at Alaskan ports has also raised concern about environmental levels of tin.  The chemical interactions of tin with environmental matrices (e.g. microbial communities) profoundly influence its mobility and toxicity.   These metals have become common features of the southeastern Alaska topography and identifying the specific form of these metals under various environmental conditions provides valuable insight into their transport properties. Organic pollutants, on the other hand, are typically associated with industrialized areas and as such have limited local sources at higher latitudes. Atmospheric transport and to some extent urbanization however, have provided for detectable levels of numerous synthetic organic chemicals in the arctic hydrosphere, lithosphere and biosphere. Studies aimed at quantifying levels of organic pollutants and their attenuation products in high latitude regions are also pursued in my laboratory. Of particular interest to me are halogenated organic contaminants and their redox chemistry in the environment.  Once these pollutants reach higher latitudes, I study their transformations as they interact with the abiotic and biotic environment of southeastern Alaska and how the contaminant's environmental impact is controlled by those interactions.  Both heavy metal and organic pollutant studies involve the use of state of the art analytical instrumentation including atomic absorption spectrometry and mass spectrometry. Collaborations with the University of Alaska Anchorage, the University of Alaska Fairbanks and University of Alaska Southeast biologists continue to support and strengthen my contaminant studies. In addition to contaminant studies, I conduct ongoing research into the habitat remediation and restoration potential of created wetlands. Collaborative efforts with the National Marine Fisheries Service and the U.S. Department of Fish and Wildlife have led to the development and continued study of two created wetlands in the Mendenhall valley. Results from this project have shown these landscape features serve as moderators of groundwater intrusion and stormwater runoff, provide for carbon sequestration and contaminant retention and allow for significantly improved habitat. All of my research projects at the University of Alaska Southeast have benefited from the contributions of my undergraduate research assistants.
Courses Taught
The chemistry courses that I teach at the University of Alaska Southeast include general, organic and environmental chemistry.
The laboratory portion of Environmental Chemistry focuses on analytical methods used in environmental analyses.
The UAS Natural Science department is well equipped for gas and liquid chromatography, mass spectrometry, atomic absorption spectrometry and ultraviolet, visible and infrared spectroscopy. I have taught Special Topics courses on contaminant attenuation in the natural environment and wetland chemistry. All of these courses provide valuable insight into natural processes and provide a foundation for understanding natural systems and the impacts of contemporary societies on those systems.
Lower Division:
CHEM 103 - Introduction to Chemistry I
CHEM 105 - General Chemistry I
CHEM 106 - General Chemistry II
CHEM 193 - ST: Chemistry Recitation
CHEM 297 - IS: Chem Lab
CHEM 397 - IS: Chemical Research
Upper Division:
CHEM 341 - Organic and Biological Chemistry I
CHEM 450 - Environmental Chemistry
CHEM 497 - IS: Environmental Chemistry
ENVS 491 - Environmental Science Internship
ENVS 492 - Seminar: Contaminant Attenuation in Natural Systems
ENVS 498 - Research in Environmental Science
ENVS 498 - Research: Mobility of Metals
Juneau Campus: Novatney Bldg
Juneau Campus: Hendrickson Bldg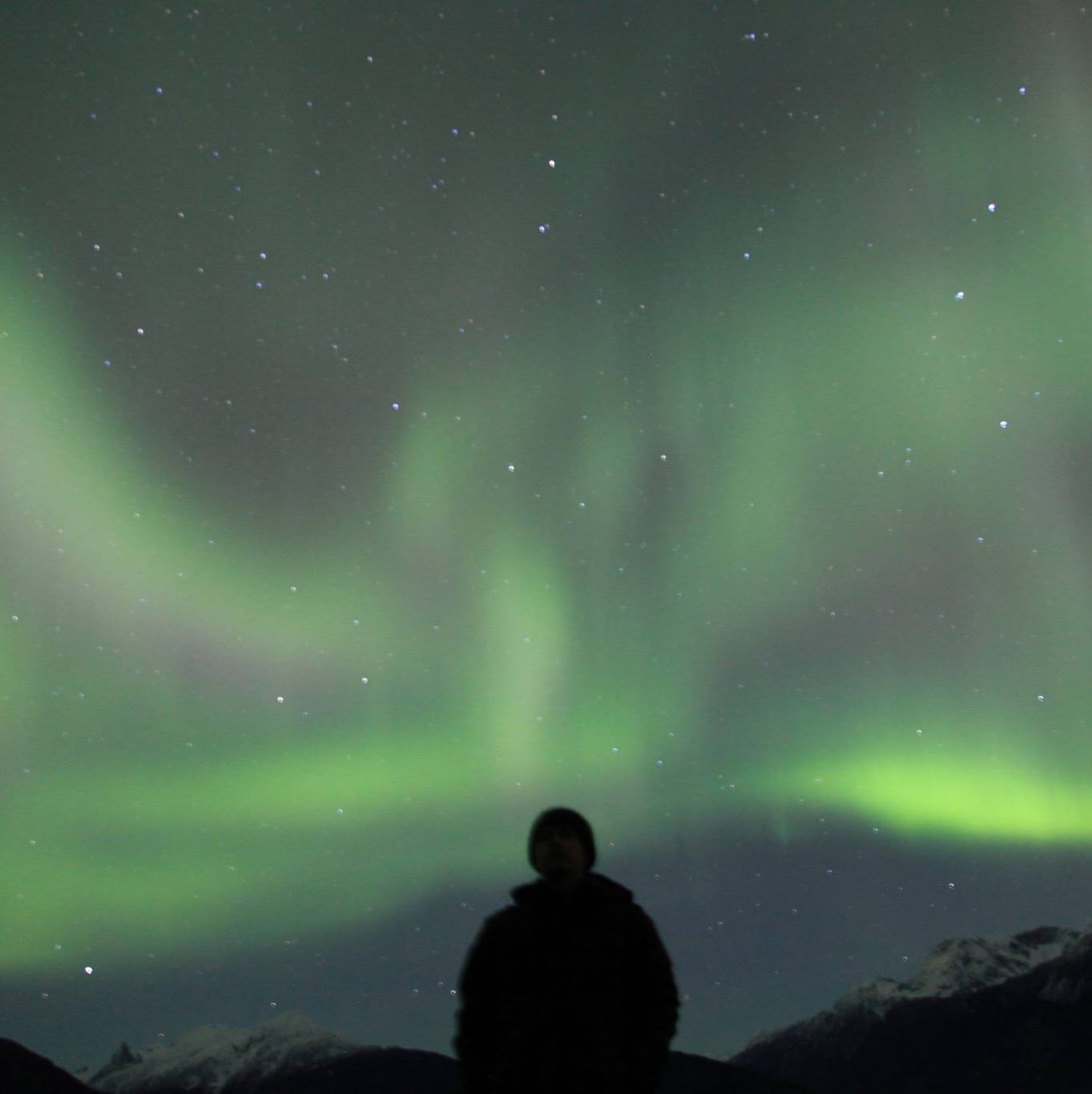 Director, Institutional Effectiveness
Phone: 796-6231
Email: brewing@alaska.edu
Hendrickson Bldg, Juneau Campus
Juneau Campus
Biography
Brad conducts accountability and performance assessments in support of institutional and operational planning.  He also provides research and consultative leadership to support administrative decision making and strategic planning functions at all levels of UAS management.  A core task for this reporting and consulting position includes developing SQL-embedded SAS analytics programs for an Oracle relational database comprised of approximately 2,000 tables, 40,000 columns, and 2 billion records.
Prior to working at UAS Brad was a senior analyst at an Alaskan consulting firm, McDowell Group.  His career experience includes managing projects with combined budgets of $2 million for diverse clients--including Fortune 500 companies, NGOs, governments, and intergovernmental organizations at local, regional, and national levels. During these projects he collaborated with economists and statisticians at the United Nations, World Bank, and national statistical offices in China, Colombia, and Indonesia.  In addition to project management, Brad has experience managing a database comprised of 65 million data points that measured natural resource flows through regional supply chains.  Brad has also designed and taught a graduate course on ecological economics and authored a wide range of publications; one of these was cited by Nobel Laureates Joseph Stiglitz and Amartya Sen in their report on the measurement of economic performance and social progress.
Brad was born and raised in Ohio and then lived in Berkeley, California for four years before moving to Juneau in 2011.  Brad holds an M.B.A. with concentrations in Business Analytics and Finance from the University of California, Davis.  He also earned a B.S. degree in Economics and a B.S. degree in Evolution, Ecology, and Organismal Biology from the Ohio State University.