Overview
A key element of UAS' leadership structure is the Provost's Council which is currently meeting twice per semester. This entity consists of academic leaders, including the Provost, Vice Chancellors, academic deans and associate deans, extended campus directors, and Faculty Senate President. The UAS Provost's Council serves as a key forum for strategic planning and cross-institutional coordination, supporting the Provost in ensuring the quality of all academic programs and services. It also works to ensure integration of student services, enrollment management, and academic functions across the university.
Executive Provost's Council is a smaller group of Deans and Academic Directors which congregates monthly.
For more information contact the Provost's Office at (907) 796-6486.
Juneau Campus: Hendrickson Bldg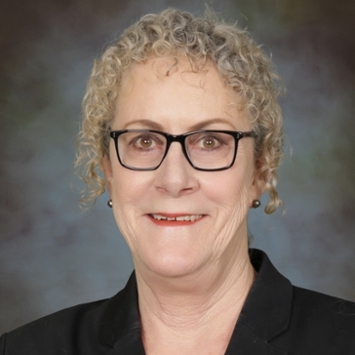 Juneau Campus: Hendrickson Annex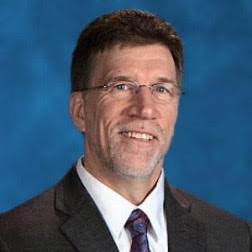 Dean of the Alaska College of Education
Phone: 907-796-6551
Email: satwater@alaska.edu
School of Education
Hendrickson Annex, 101B, Juneau Campus
Juneau Campus
Biography
Atwater joined UA in Nov. 2014 after five years as superintendent of the Kenai Peninsula Borough School District, where he was named Alaska's 2013 Superintendent of the Year. Prior to his work for KPBSD, Atwater taught secondary education and served consecutively as head teacher, curriculum coordinator and superintendent for the Lake & Peninsula School District in King Salmon, AK.
Atwater's experience with the Alaska education system extends to his own professional training, as he earned both his master's in education and his doctorate in educational leadership from the University of Alaska Fairbanks.
Juneau Campus: Soboleff Bldg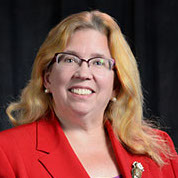 Interim Dean, School of Arts and Sciences; Interim Vice Provost for Research & Sponsored Programs
Phone: 796-6531, Fax: 796-6406
Email: pjmartin2@alaska.edu
Juneau Campus: Technical Education Center
Juneau Campus: Egan Library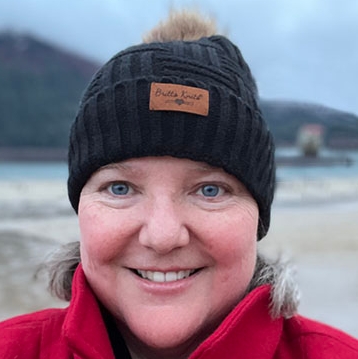 Regional Library Director
Phone: 796-6467
Email: emtomlinson@alaska.edu
Egan Library
Egan Library, Room 208, Juneau Campus
Juneau Campus
Education
BFA, University of Alaska Anchorage;  MLIS, University of Hawaii Manoa
Courses Taught
LS110 - Library Resources and Information Literacy
LS111 - Library Information Literacy for Distance Students
Biography
Hired by the UAS Egan Library in 1999, Elise has worked in school, public, special, and academic libraries for the past 30 years.  She became the new Regional Library Director for UAS in 2012.  Outside of librarianship, Elise is a painter and a photographer who exhibits regularly in Juneau.  She also loves to spend time with her family skiing, sailing, and playing musical instruments.  Come by and say hello the next time you're in the library!
Hours
Monday-Friday, 9:00 am - 5:30 pm 
Ketchikan Campus: Ziegler Bldg
Ketchikan Campus Director, Professor of Anthropology/Sociology
Phone: 228-4515, Fax: 225-3624
Email: pmschulte@alaska.edu
Arts and Sciences - Social Sciences, Ketchikan Director's Office
Ziegler Bldg, Room 116A, Ketchikan Campus
Ketchikan Campus
http://www.uas.alaska.edu/ketchikan
Education
Ph.D., University of New Mexico. Dr. Schulte specializes in multicultural education, Alaska Native cultures, sociocultural change, and archaeology of southeast Alaska.
Biography
Priscilla Schulte has been teaching on the Ketchikan campus since 1980 and has been teaching distance classes for over ten years. Most of her students are in southeast Alaska, but some are from as far away as Connecticut. Priscilla has taught summer classes on the Juneau campus as well as distance delivery classes by video and audio conference to the Juneau campus. She teaches primarily lower division anthropology and sociology classes, as well as multicultural education classes.
Priscilla started her teaching career by teaching anthropology at Dine College (formerly Navajo Community College) now located in Tsaile, Arizona. Her anthropological fieldwork in Arizona and Chicago sparked her interest in completing an M.A. in anthropology at the University of Connecticut. During her years of living and teaching on the Navajo Nation, she began her doctoral work at the University of New Mexico which she completed after her move to Alaska in 1980.
Priscilla's research and teaching interests are in multicultural education, Alaska Native cultures (primarily of southeast Alaska), and Native American culture change. She produced the video, "The Bear Stands Up," which has aired on public television. Her most recent research has focused on the totem pole carvers of the CCC era. She is an adopted member of the Tongass Brown Bear clan of the Tlingit people. She is the mother of two daughters who have inspired and encouraged her in her research and teaching.
One of the most exciting events of Priscilla's teaching year is the annual fieldtrip coordinated with the Forest Service to do archaeological and ethnographic fieldwork with local Native elders, cultural teachers, and UAS students. The field trips focus on the survey and inventory of important cultural sites located in southern southeast Alaska.
Juneau Campus: Whitehead Bldg
Associate Professor of Mathematics
Phone: 796-6240
Email: mbuzby1@alaska.edu
Arts and Sciences - Natural Sciences
Whitehead Bldg, Rm 231, Juneau Campus
Juneau Campus
Education
B.A. in Mathematics and Physics, Adams State College, CO. M.S. and Ph.D. in Mathematics, Colorado State University, CO.
Other
Megan started at UAS in Fall 2009. In addition to teaching mathematics, probability, and statistics, she is interested in interdisciplinary teaching and research. Her research interests include applications of probability modeling, in particular with respect to ecology and biology, as well as numerical and error analyses.
Outside of academics, Megan enjoys most things active and done with friends. At the top of the current list is trail running, volleyball, and Latin dancing. When time allows, she also enjoys cooking & baking, watching movies, and catching (& gutting) fish.
Juneau Campus: Novatney Bldg