UAS Sitka Campus selects new Campus Director
Dr. Paula Martin has been hired as Campus Director of the University of Alaska Southeast, Sitka Campus.
Sitka, Alaska
Date of Press Release: August 21, 2015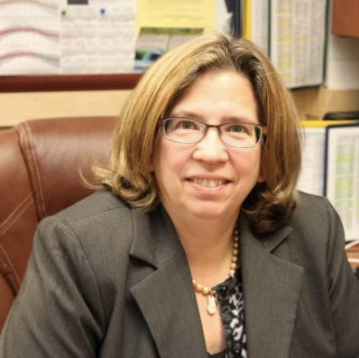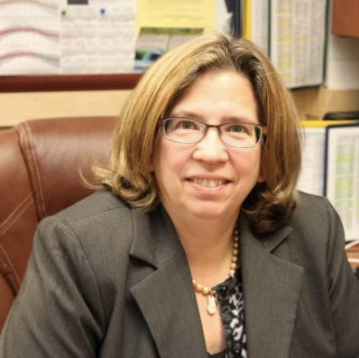 Dr. Paula Martin has been hired as Campus Director of the University of Alaska Southeast, Sitka Campus. Currently, Dr. Martin serves as Assistant Director for Academic Affairs and Associate Professor at UAA's Kenai Peninsula College — a role she has held since 2008. Dr. Martin earned her Ph.D. at the University of Massachusetts Amherst in entomology in 1993. She taught at Emory University, where she led its Human and Natural Ecology program. She then accepted an opportunity to create a new department, Environmental Science and Studies at Juniata College in Pennsylvania. This department grew rapidly, and Dr. Martin augmented her experience as full Professor by becoming Assistant Provost at Juniata.
According to UAS Chancellor Rick Caulfield, "I am most impressed with Paula's skill set as she steps into the Sitka Campus directorship. She has been instrumental in the success of providing online and hybrid courses. She has special interests in community campus and higher education administration, and sustainability. I am sure she will be a perfect fit in Sitka!" UAS Sitka Campus Advisory Council chair Keith Perkins provided his perspective: "UAS Sitka is a unique and exciting campus in the university system. We have always been extremely pleased with the work of the faculty and staff over the years. With the retirement of Jeff Johnston, long time Campus Director, and in seeking out a quality, vibrant, experienced professional to step into the position, we are very excited to have Dr. Paula Martin willing to bring her extensive experience from the Kenai campus to the Sitka campus. I cannot think of a better fit for UAS Sitka and for the community of Sitka."
Leslie L. Gordon, Associate Professor and HIM Program Director, who served as chairman of the Campus Director search committee, said: "The search committee is delighted to welcome Dr. Martin to the Sitka Campus. We were impressed with her knowledge about the community and the campus. She comes to us prepared and ready to get to work. Her intuition about the culture of the campus and Sitka is extraordinary."
In a message to Sitka Campus staff this morning, Dr. Martin expressed excitement about the opportunity, and stated that she expects to complete her move and take up her duties in Sitka beginning October 5. She also commented: "At the moment it is a difficult time in Sitka due to the landslide, flood and loss of life, yet I read about the community pulling together to help each other as they can. This strong sense of community is another reason I am pleased to move to Sitka."
Accredited media are encouraged to contact UAS Chancellor Rick Caulfield or Acting Director Denise Blankenship about these new campus developments. Those who wish to contact Paula directly may request her email or phone information from Owen Kindig, Public Information Officer of the Sitka Campus, at 907-747-7767.