Marketing and Branding
Covid-19 Office Operations
Our offices are available for phone or video appointments. Email or call for more information. For information, please visit the UA coronavirus information website.
Consistency is Essential
Consistent branding across UAS and its Schools creates an overall image of mission clarity, coordination, and communication. Defining our university through consistent branding will raise our profile locally, regionally, statewide and nationally. Our goal is to unite the three campuses in Juneau, Ketchikan and Sitka in one visual message. Together, we can build community and alumni pride and attract, enroll and graduate more students!
Branding of the University and its Campuses and Schools
Materials representing the UAS institution and its schools as a whole must coordinate with current brand design set by the Creative Manager, UAS Enrollment Management and Student Affairs. Examples of recruiting materials exhibiting current brand design are available. For more information, download the UAS Brand Identity Booklet.
UAS Official Logos
Diverse organizations, like universities, maintain a family of related logos, united by a common color palette.
Whale Tail Logo: The main logo of UAS used for academic, administration, and marketing. The logo is comprised of two parts: the whale tail and the wordmark. Available in many variations designed to accommodate all campus, school and department names in both horizontal and vertical formats.
School Spirit Logo: A design refresh has given the previous UAS logo a more athletic style, in keeping with its use for school spirit and merchandise.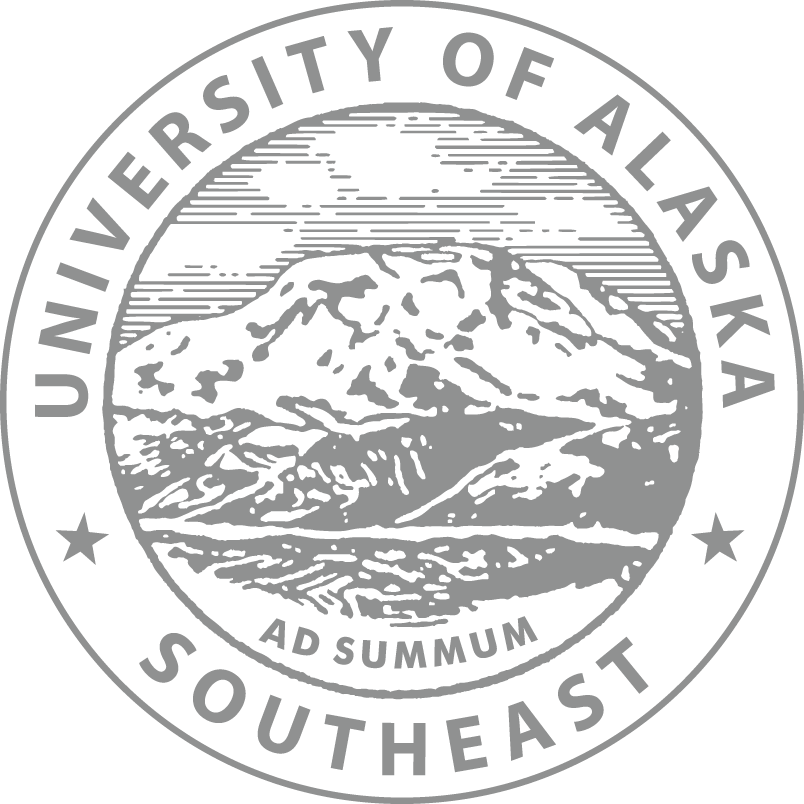 University Seal: Limited to official documents, the Chancellor, and selected merchandise.
Partnership Logos: Joint entities with other organizations may qualify for an exception to the branding policy. Contact ackrein@alaska.edu for more information.
Color Palette
The UAS palette: warm, saturated, nature-based colors inspired by the ocean, ferns, spruce and hemlock, salmon berries, soft gray skies — all the colors of Southeast.
| Color usage | RGB Value | CMYK Value | Sample swatch |
| --- | --- | --- | --- |
| Primary color | r0g92b158 | c100m45y0k20 | |
| Secondary color | r141g202b70 | c50m0y100k0 | |
| Sitka Campus | r0g167b155 | c100m0y50k0 | |
| Ketchikan Campus | r132g42b118 | c50m95y20k5 | |
| Juneau Campus | r116g167b58 | c50m0y100k20 | |
| Accent color | r208g229b52 | c20m0y100k0 | |
Advertising Campaigns
Materials for specific programs may utilize a more individualized design style tailored to that particular program. All the logo use guidelines apply.
Meet the Creative Agency Team