UAS Joins News Engagement Day on October 3, Hosts Lecture by Former CNN Producers
UAS is joining the effort to increase interest in current events
Juneau, Sitka, Ketchikan, Alaska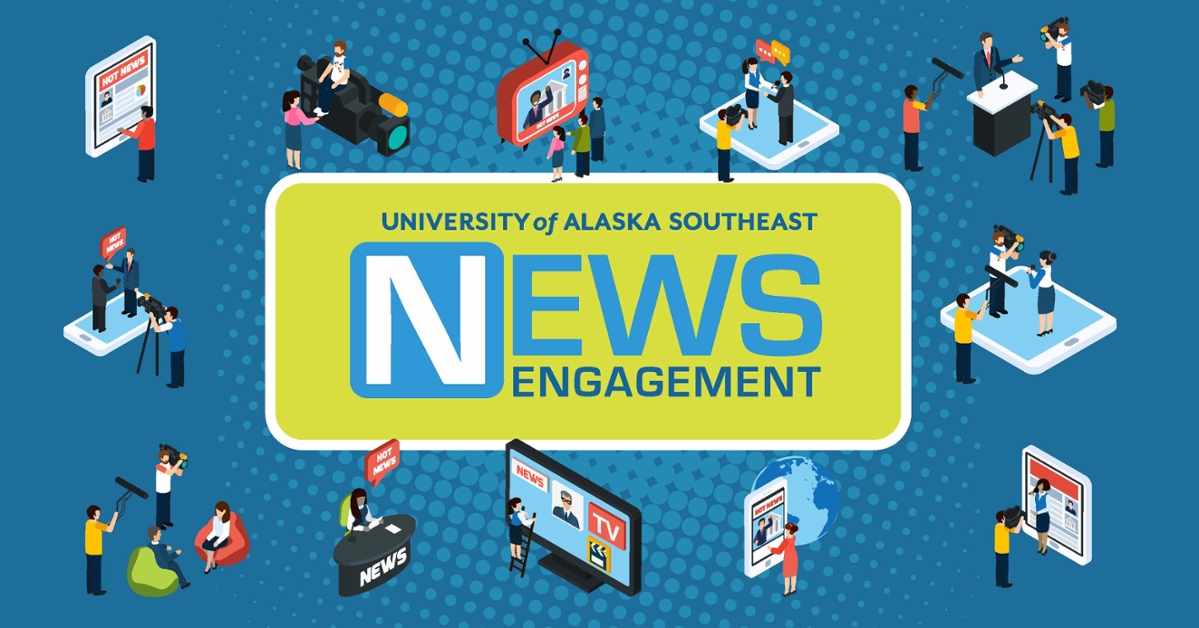 Fewer and fewer people care about the news these days. US invites the news media and public to be part of News Engagement Day at UAS on Tuesday, Oct. 3!
"Where do you get your news?" "Do you even bother with news?" The answers to these questions are the main reason more and more college campuses are taking part in News Engagement Day on Oct. 3, including the University of Alaska Southeast.
Fifty years ago the vast majority of American adults – 87 percent – read a newspaper every day. Despite today's 24/7 global news cycle, news is far less important to Americans, especially young people. Only 27 percent of 18 to 29 year-olds regularly seek out daily news, according to the Pew Research Center. Less than half of those ages 30 to 49 say they follow news all or most of the time. Their parents and grandparents engage with news less than in years past. Pew research also tells us that a third of young adults get their news only from social media -- thus, the filter bubble!
To help begin changing these statistics, UAS is joining in News Engagement Day, created by the Association for Education in Journalism and Mass Communication to encourage people of all ages to become better informed by reading, watching, listening to, and discussing news as well as learning more about journalism's purpose and principles in a democratic society.
The public and media are invited to attend a discussion on the future of news with former CNN producers Chuck Thompson (at UAS) and Peter Bale (in London) in Egan Lecture Hall, 11:30 a.m., Tuesday, Oct. 3. Learn about the new WikiTribune, which aims to "to make sure that you read fact-based articles that have a real impact in both local and global events." UAS faculty members are joining in News Engagement Day in their classrooms, and other events are planned.
UAS invites the news media to become involved, too, as well as follow News Engagement Day across other campuses with the hashtag #newsengagementday.