Outdoor Studies Capstones Highlight Student Success
The capstone is a final requirement of the Outdoor Studies Leadership course progression.
Juneau, Alaska
Date of Press Release: September 6, 2019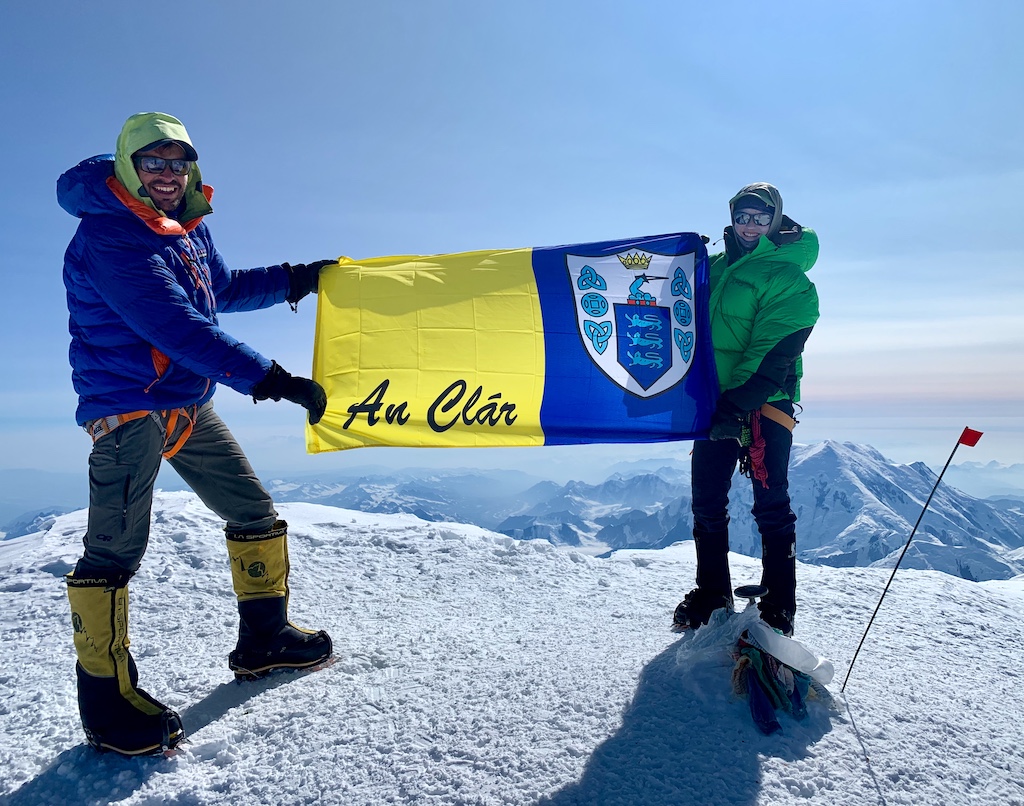 A group of nine Outdoor Studies (ODS) Leadership Capstone students from the University of Alaska Southeast (UAS) climbed and skied in the Ramparts region of the Kahiltna Glacier in the Central Alaska Range from May 1–15 of this year. The group arrived under clear skies and warm spring temperatures. There was over six feet of snow and excellent skiing, with variable avalanche conditions trending stable. The expedition was supported by Talkeetna Air Service and a final requirement of the Outdoor Studies Leadership course progression. A similar, student-focused Capstone occurs in a remote, backcountry location in Alaska every May.
Likewise, ODS students graduating with a 4-year degree in Bachelor of Arts or Bachelor of Liberal Arts ODS coursework participate in a second Capstone. For Katie McCaffrey, this requirement was met by her participation in an internship at the Alaska Mountaineering School (AMS) in Talkeetna. Katie has this to say about the experience:
"To finish off my undergraduate degree, I spent the summer interning with AMS out of Talkeetna. I was assigned to three Denali expeditions resulting in two summits! The internship required me to draw from many aspects of my Geography, Environmental Studies, & Outdoor Studies degree and gave me an appropriate amount of responsibility and challenge while working with some of the best mountain guides in the business. I feel so much awe for the mountains and glaciers of the Alaska Range and was happy to share a sense of stewardship for the land with fellow climbers."
Learn more about Outdoor Studies at UAS by visiting the ODS admissions page or by speaking to an advisor at 907-796-6100.