UAS Sitka Campus Director Leslie Gordon to Take New Position
She has accepted a position with the Southeast Regional Health Consortium in Sitka as the Director of Performance Improvement
Sitka, Alaska
Date of Press Release: October 31, 2019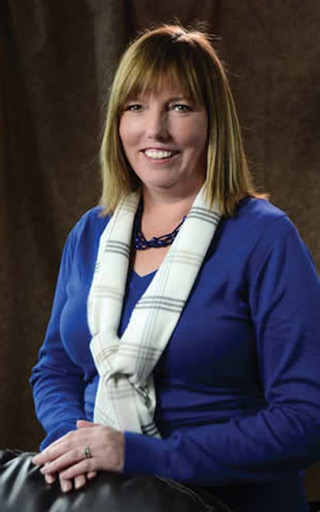 Leslie Gordon, Sitka Campus Director for the University of Alaska Southeast (UAS) will be leaving her position in early December. She has accepted a position with the Southeast Regional Health Consortium in Sitka as the Director of Performance Improvement.
Gordon joined UAS in 2006, and has worked as a full tenured professor and program director for Health Information Management, and as assistant director of academic affairs. During her time, she built the Health Information Management (HIM) program into a vibrant, rigorous, externally-accredited program. Gordon has been the Sitka Campus Director since May of 2018.
UAS Provost Karen Carey remarked, "Leslie will be greatly missed and I thank her for the great work she has done in her many years at the Sitka campus." Dr. Carey will be visiting Sitka this Friday to speak to faculty and staff at the university about a plan for an interim director while UAS conducts a search for Gordon's replacement.
Reflecting on her time at UAS, Leslie Gordon notes, "The leadership of UAS is supportive and encouraging. They afford employees opportunities for leadership development and training. These opportunities have been vital for me to develop the skills necessary for executive leadership." Regarding her staff, she added," the Sitka Campus is staffed by very competent and exceptional staff and faculty. I have enjoyed watching students come to our campus and succeed with whatever their educational goals are, be it getting a general education diploma or a PhD. I will miss working for the university but look forward to collaborating in my new position as the Director of Performance Improvement at Southeast Alaska Regional Health Consortium."
UAS will announce a recruitment for Gordon's replacement in the coming weeks. The campus director serves as the CEO of the campus, and is responsible for strategic planning and budget management, instructional activities, facilities management, and day-to-day operations. The director is also part of UAS regional leadership, working in concert with university leaders at the Juneau and Ketchikan campuses.
Learn more about the UAS campus in Sitka.