Dr. Math Trafton to serve as Interim UAS Sitka Campus Director
Dr. Trafton will begin his interim position December 8, 2019
Juneau, Alaska
Date of Press Release: November 8, 2019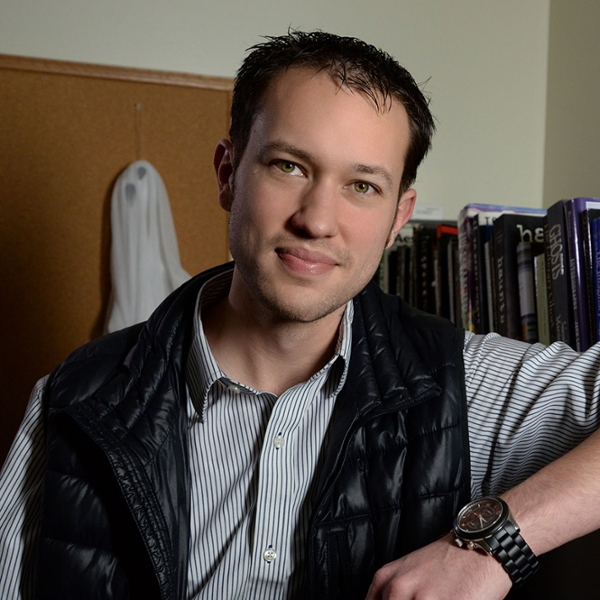 Dr. Math Trafton will serve as Interim Director at the Sitka campus of the University of Alaska Southeast (UAS) once the post is vacated by Leslie Gordon. Dr. Trafton will begin his interim position December 8, 2019, and the search for a permanent director of the Sitka campus will begin in January 2020.
Dr. Trafton joined UAS Sitka in 2013 and is currently an Associate Professor of English with tenure in the School of Arts & Sciences at the Sitka Campus. He holds a Ph.D. in Comparative Literature, an M.A. in Comparative Literature, an M.A. in English-Creative Writing, a B.S. in Computer Science, and a B.A. in English-Creative Writing, all from the University of Colorado at Boulder.
UAS Provost Karen Carey remarked, "Dr. Trafton is well-respected by faculty and staff, and I know he will serve the Sitka campus well."
The UAS Sitka Campus offers all UAS online degree programs, selected classes on-campus and specialized facilities for nursing, health science, construction, welding, biology, and fisheries. Learn more about UAS and the Sitka Campus on the Sitka Campus Website or speak to an advisor at (907) 747-7777.