UAS Mathematics Program Holds Honor Society Pi Mu Epsilon Induction Ceremony
UAS is home to the first (and only) chapter of this honor society in Alaska
Juneau, Alaska
Date of Press Release: December 19, 2019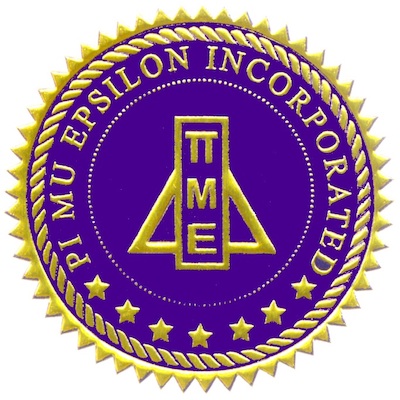 The University of Alaska (UAS) held its most recent induction ceremony for the Alaska Alpha Chapter of the national mathematical honor society Pi Mu Epsilon (PME) on November 15, 2019. Student Joshua Walsh became the eighteenth member of the PME Alaska Alpha Chapter, which was installed in 2014. PME is a national mathematical honor society which can only be chartered at academic institutions who demonstrate excellent standards in all academic areas, particularly in the mathematical sciences. Walsh will continue to promote scholarship and mathematics with his fellow PME classmates Amy Jenson and Kathryn Price, the Alaska Alpha Chapter President.
"UAS is home to the first (and only) chapter of this honor society in Alaska, noted Dr. Andrzej Piotrowski, Professor of Mathematics. "We're really happy to be inducting Josh into our PME chapter. We are looking forward to seeing what these talented students will accomplish as they work towards their Bachelors of Science degree in Mathematics at UAS."
The mathematics curriculum at UAS teaches not only mathematics, it also incorporates elements of the liberal arts to enhance critical thinking, problem solving, reasoning, research, and communication. This unique approach increases graduates' likelihood of success, whether opening doors to a wide range of jobs in finance, industry, government and education or continuing on with their academic education. Learn more about degree programs available at UAS by visiting our website or by speaking to an advisor at 907-796-6100.