UAS Biologist Beth Mathews debuts new book Deep Waters, events planned for May 2023
Retired biologist and UAS professor Beth Ann Mathews has published Deep Waters: A Memoir of Loss, Alaska Adventure, and Love Rekindled. Mathews will be visiting Southeast Alaska this week for the following events in Juneau and Gustavus
Juneau, Alaska
Date of Press Release: May 8, 2023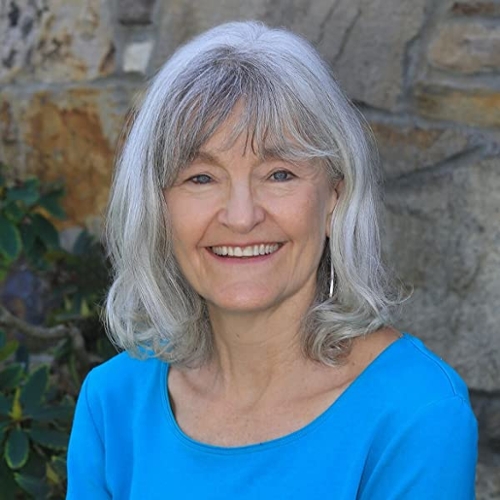 Retired biologist and UAS professor Beth Ann Mathews has published Deep Waters: A Memoir of Loss, Alaska Adventure, and Love Rekindled. Mathews will be visiting Southeast Alaska this week for the following events in Juneau and Gustavus:
Thursday, May 11, 6:00 P.M.: Alaska Book Launch - Juneau's Hearthside Books, downtown location
Tuesday, May 16, 6:00 P.M.: Author Event, Reading and Book Signing - Gustavus Public Library & Hearthside Books (Hearthside will be selling books and donating 20% to the library)
Deep Waters is about Beth's adventurous life as a marine biology professor and mother in Alaska, which was upended when her healthy husband was slammed with a rare type of stroke. His radical approach to recovery clashed with her instinct to keep him safe at home, which set them on a collision course as he insisted on ambitious sailing expeditions with their young son in Alaska's magnificent yet unforgiving waters. Deep Waters is a gripping, intimate story of relationship resilience, set against the backdrop of Alaska's dramatic marine wilderness.
Mathews has made herself available for Book Club Readings, Q&A, and Discussions on the book. Book events will also be happening in California, Washington, and Indiana. For specifics on all events, and to request a virtual event, visit Elizabeth's website.
Beth Ann Mathews grew up in the Midwest. She earned her undergraduate degree from Purdue University and her master's degree in marine biology from the University of California at Santa Cruz. As a professor of UAS, she taught courses in biology, behavioral ecology, and marine mammalogy. She led research on harbor seals, Steller sea lions, and harbor porpoises. She has also studied humpback, gray, and sperm whales - and briefly, sleeper sharks. She led undergraduate research programs aboard tall ships in the Gulf of Maine, and from field camps in Hawaii and Alaska.
Mathews has published numerous scientific papers, and a chapter from Deep Waters placed second in the 2018 Redwood Writers Memoir Contest. Her first book, Deep Waters: A Memoir of Loss, Alaska Adventure, and Love Rekindled was published by She Writes Press on May 2, 2023. Beth Mathews currently lives on Bainbridge Island in Washington state.