Alumni Board of Directors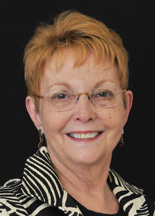 Roberta Stell, President
In her own words: "As a retired educator and one who has a vested interest in the well-being of the University of Alaska Southeast, I feel I can contribute in many ways to the programming and activities of the Alumni Association. I remain knowledgeable and active in educational issues in Alaska and want to see the Alumni Association continue its strengths in numbers of members and in impact on current and future students at UAS. UAS serves students from the around the state and the alumni goals and activities should promote ways alumni from around the state can be involved and benefit from the activities the UAS Alumni & Friends Association."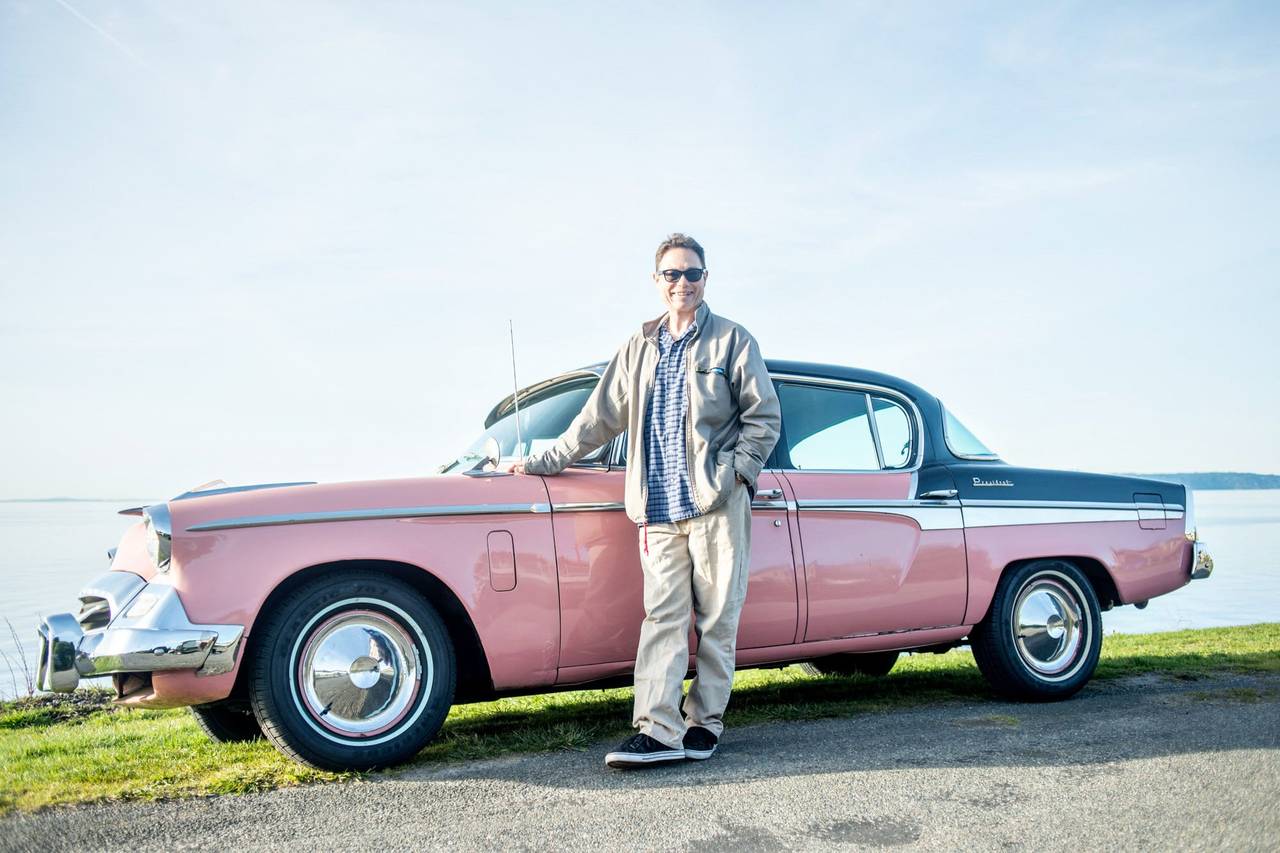 Greg Lange, Vice President
Greg Lange was introduced to the grandeur of Juneau by his mother, Nancy (McDowell) Lange, who was born and raised in Juneau and has had family in the area since 1928. He graduated from Juneau-Douglas High School and UAJ (now UAS), a true home-town boy. While at UAJ, he earned his Bachelor's Degree in Accounting (1984) while working for the Department of Public Safety as an Accounting Clerk.

Greg became a teacher in 1995, and has been in the education field ever since. He is very excited to be an active alum working directly with UAS' newly-established advisory committee for the UA College of Education. He is currently a high school teacher in Edmonds, WA presenting "math renewal" to struggling and challenged freshman and sophomores.

Greg has also carried his Juneau and Eaglecrest-bred love of the mountains and outdoors into his professional work through programs designed to introduce his students to the snow. For 12 years, he worked with a ski bus company that coordinated and transported almost 600 Seattle middle and high school students to local ski areas on Friday nights. Finally, remaining a torch-bearer for the spirit of Juneau, Greg has been active in coordinating the Annual Seattle-based Juneau-Douglas Picnic each July since 2007, which is in its 77th year.

Serving on the UAS Alumni Association Board of Directors allows Greg to positively contribute to UAS, Juneau, and Southeast Alaska through active engagement with UAS staff and alumni and friends, who add so much vitality to the university and region.
Cecilia Miller, Treasurer
Cecilia a lifelong Alaskan who was born and raised in Anchorage. She attended college in Bellingham, Washington and completed her student teaching there. She returned to Alaska after completing her degree to earn her student loan forgiveness. Over twenty years ago, she moved to Juneau for a job with the summer program at Alyeska Central school. Cecilia began working for the University of Alaska Southeast teaching a BASIC computer science course and an introduction to computers. Over the years, she has taught web design, Internet, and Excel. In addition, Cecilia taught a C+ Intermediate course and Windows introduction for the University of Alaska Anchorage. 

Currently, Cecilia is the program manager for three federal programs. Other duties have included State Coordinator for Teacher Recognition programs and correspondence schools. For two years, she served as the math content specialist during the new math standards development and awareness phase. A highlight of her time at DEED was serving on the design team and instructional staff for the Alaska Transition to Teaching (AKT2) program.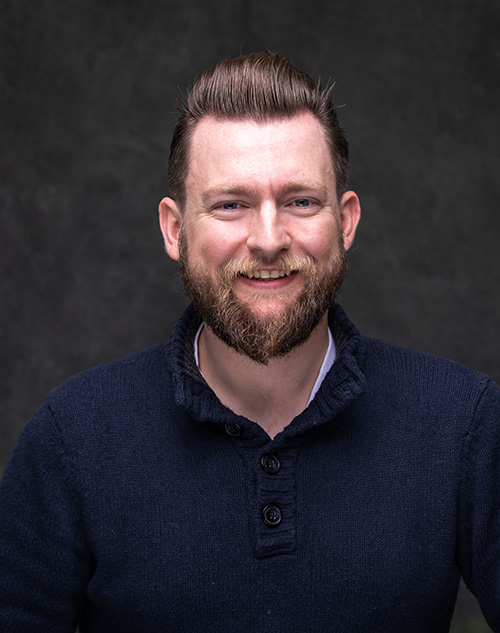 Casey Bain
Originally from Los Angeles, Casey transferred to UAS as an undergraduate in 2015. Casey graduated from UAS with a B.A. in Social Science in 2017 and is currently a candidate in UAS' MPA program.  

Casey is currently the Mine Training Coordinator and first-year advisor at the UAS School of Career Education where he is responsible for coordinating the University's mine training program and "Pathway to Mining". Previously, Casey worked for the Office of Senator Cathy Giessel as a UAS Legislative Intern, focusing on natural resources and education. 

Casey would like to serve on the UAS Alumni & Friends Board of Directors to positively contribute to UAS, Juneau, and Southeast Alaska. He plans to work closely with the amazing network of UAS alumni and friends that add so much character and value to our university, town, and region.
Nathan Block
Originally from Minnesota, "the Land of Ten Thousand Lakes", Nathan first experienced Alaska working in Skagway over the summer after high school in 2003. He is a veteran who served six honorable years with two deployments in Iraq (one with the 3/297th Alaska National Guard). His dedication to his service was rewarded with both an Army Achievement and Good Conduct Medals. Nathan received a B.A. in English (with Minors in Philosophy and Tlingít) in 2017 from UAS and is currently finishing his last courses in the UAS Master of Public Administration program. He has been a champion of student club activities at UAS, serving as the President of the Philosophy Club, Vice President of the Flying University, and Vice President of Campus Conservatives.

Nathan's contribution to UAS Alumni & Friends is defined by his ability to overcome obstacles and to serve others. He served two years in Lemon Creek Correctional Center, nine months at a halfway home, and four years on parole. In prison he set out to change his life. He enrolled in addiction classes and took self-help educational courses. When he received parole for good behavior his first action was to enroll at UAS. He is the first person in his family to achieve a college degree and has remained clean for 10 years. Nathan thanks the education he received at UAS for his rehabilitation and wishes to support future students at UAS discover their passion.
Alice Edwards
Alice Edwards has lived and worked in Juneau for more than 30 years.  She received a B.A. from the University of Oregon in chemistry and biology in 1989 and a Master's degree in Public Administration from the University of Alaska Southeast in 2014.  Ms. Edwards has worked in public service for the State of Alaska Department of Environmental Conservation for more than 30 years, primarily in the Air Quality program, where she currently serves as the Division Director.  She is active in community service organizations including National Ski Patrol, Rotary International, and P.E.O.  The daughter of two educators, she has a passion for learning as well as a personal interest in helping others to achieve their educational goals through support of scholarships, STEM programs, and other educational programs.
Karen Polley
Karen Polley has worked in public education in Alaska since moving to Alaska in the late 1960's. She has worked for the Juneau-Douglas School District, the Alaska Department of Education, Southeast Regional Resource Center, and the University of Alaska Southeast. She retired in 2005 after serving as the Campus Director in Ketchikan for five years. She graduated from Eastern Washington State University with a Bachelor of Arts in Home Economics and a Bachelor of Arts in Home Economics Education. She received a Master's Degree in Secondary Education from the University of Alaska, Juneau in 1978. She has been a teacher, education administrator, political consultant, grant writer, small business entrepreneur, licensed boat captain and tour operator. She currently operates her own jewelry manufacturing business Stone Soup Alaska Designs. She has been active in professional and civic organizations including the Alaska Home Economics Association, the Alaska Vocational Association, Rotary 2000, and is a lifetime member in the University of Alaska Southeast Alumni Association. Karen resides in Juneau, Alaska, and has received awards from her professional associations for leadership and service. She spends the summers at her cabin near Pelican, Alaska.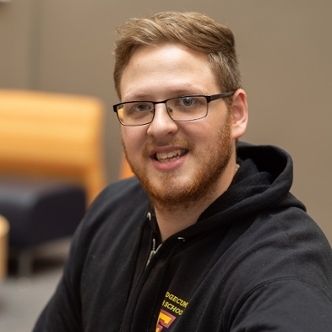 James Bohn
My name Is James Bohn (no relation to 007), and I am blessed to live and work on Tlingit Aani. I work on the Sitka campus under their Title III grant as a support specialist, with an emphasis on helping students meet the financial needs of pursuing higher education. As someone that comes from a low income background and struggled to pursue my bachelors degree and worked throughout the majority of my undergrad, this mission is especially close to my heart and the work the Alumni board does on scholarship development and funding is a large part of my interest in joining the board. I am currently pursuing my Masters of Business Administration and am currently on track to graduate with it this coming May. This is a particular point of pride for me as I will be the first person in my family to achieve their masters degree, and I will have achieved it in a years span of time.

Prior to my work here at UAS-Sitka I have worked for Mount Edgecumbe Highschool as their Home to School Coordinator and running their tutoring center, and prior to that I worked here in Sitka as a Direct Service staff and eventually a case manager for a Non-Profit dedicated to providing mental health services to youth in Alaska. As well I currently serve on the board of the Sitka Homeless Coalition, a non-profit with the goal of ending homelessness in Sitka following a housing first model.

My Alaska-versary (I've heard some call it their Alaska Birthday) is December 10th, 2019. I flew up shortly after graduating with my Bachelors degree in Psychology, leaving the great state of Louisiana, my birthplace and home of twenty three years. I was born and raised in Shreveport Louisiana, and am deeply proud of my home and its culture, while also recognizing its flawed nature, with a long history of discrimination and inequality.

In my personal life I enjoy exploring and immersing myself in the natural beauty of the world around me. Truly Sitka is as close to heaven on earth as I can imagine. As well I am a lifelong learner and am continuously trying to learn new skill sets and advance myself. I am an avid Gym-goer and bookworm, and love spending time in the kitchen cooking, both my traditional foods and and not.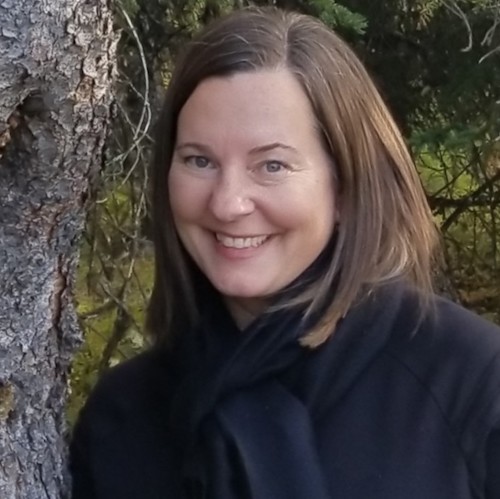 Beverley Keefe
Beverley is the administrative officer at the UAS School of Arts & Sciences. She comes to UAS with more than 20 years of progressive leadership in the non-profit and public sector. She previously served on the executive leadership teams at SAJE (Strategic Actions for a Just Economy) where she led the Development department, raising money from private foundations and donors and overseeing the production of all fundraising events. Following that, she served as Director of Operations at the Los Angeles Neighborhood Land Trust before transitioning into higher education administration at UCLA's Institute for Research on Labor and Employment (IRLE) within the Labor Occupational Safety and Health research unit.

She holds an MBA from the Peter F. Drucker and Masatoshi Ito Graduate School of Management at Claremont Graduate University, a BSc. in business administration from Mount St. Mary's University in Los Angeles, as well as a master's certificate in both Leadership and General Management from the Drucker School.

A founding member of Eastside Los Angeles NetSquared, Beverley was on the production team of the LA Idea Project, was a board member of Inquilinos Unidos (United Tenants) for more than a decade, and served as social media manager for Cesar's Last Fast, a 2014 Sundance feature documentary.