Share your UAS Story
Your UAS story is rich and full of memories, triumphs, lessons-learned, celebrations, and connections.
You are part of our UAS family and your stories, feedback, photos, and ideas are valuable and we encourage you to send material our way. UAS is our common thread, let's keep those ties strong.
Share your past or present ever-evolving story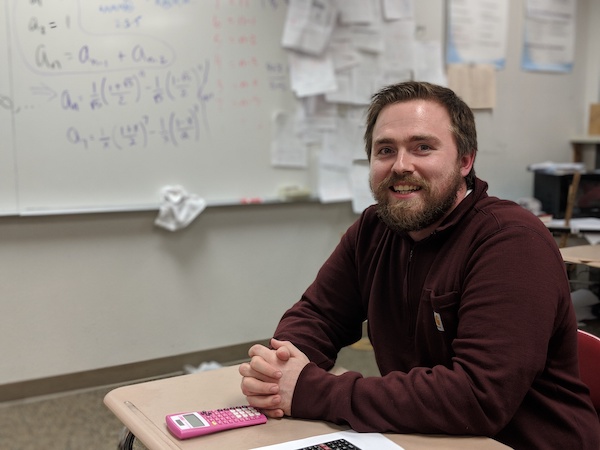 Finding common ground with incarcerated students through the Flying University
When Humanities professor Sol Neely asked Blake to join an English course with inmates at the Lemon Creek Correctional Center, Blake didn't hesitate. He already knew what it felt like to walk through heavy sliding metal doors and feel the cold concrete confines of a prison. From the time he was six years old visiting his father in prison, Blake has carried these memories and feelings with him.

He knew he didn't want to miss the opportunity to look his incarcerated peers in the eyes, to make them feel human, so they knew they were valued members of the class and larger community. And they did. Not only did they find common ground but lasting bonds thanks to Sol Neely and the UAS Flying University.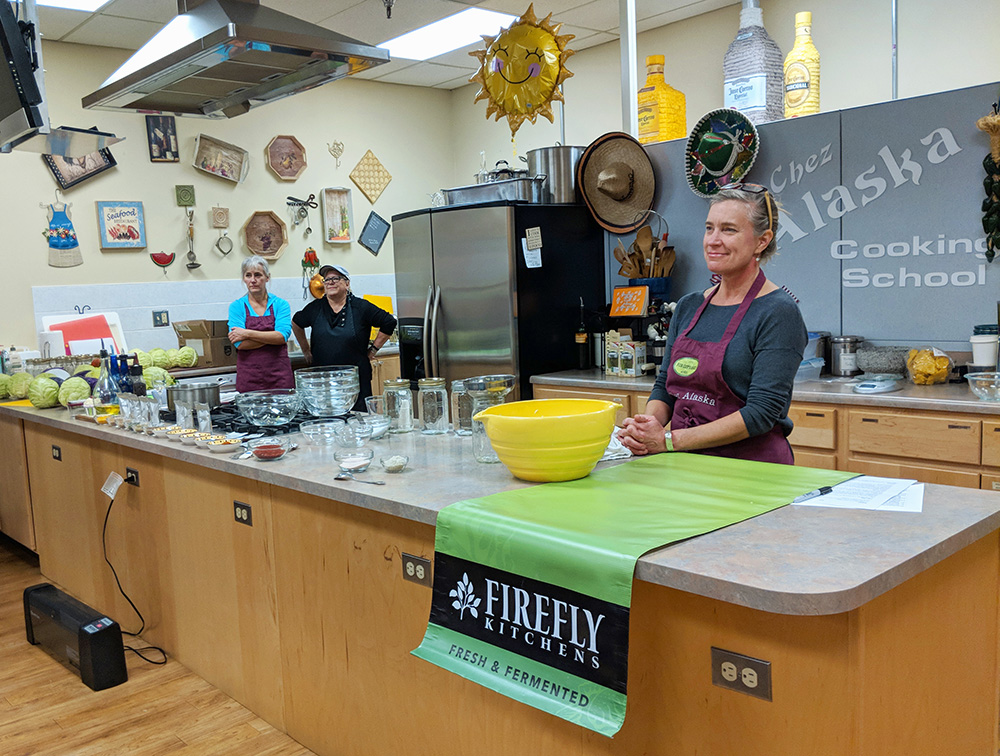 Julie's path to Firefly Kitchens and the world of fermented foods
Like many, UAS alum Julie O'Brien's path to owning her own business was a winding path of discovery. Based in Seattle, Firefly Kitchens serves as a store front, teaching space and laboratory where she creates and sells her organic fermented food products and educates about the benefits of fermented foods and how to incorporate them into daily meals. She primarily produces various types of sauerkraut or "kraut" as she terms it, and it's not only tried, traditional, real food — it's also delicious!

For Julie, there is great joy in teaching how to make and consume kraut and boasts that it is one of the healthiest foods on earth – all from the humble cabbage. She led a "Fermentation 101" workshop with the Alumni & Friends in Juneau this past November to raise funds for the UAS Alumni Scholarship. During her time in town, she shared her passion and knowledge of creating delicious ferments and how adding more living, fresh flavor into your meals will transform your health!

Julie grew up in Juneau and after graduating high school, took a "gap" year to travel and experience the world. She eventually landed at the University of Portland, then Florida, and found when making her way back to Juneau, that her hometown university was a good fit. She appreciated UAS' beautiful surroundings, and the small, tight-knit classes and connections with her professors that gave her the confidence to seek out opportunities she might not have followed. For instance, she did not need additional math classes to complete her business administration degree, but she and a cohort of students continued taking math classes under professor Ron Cedar because he was a great teacher and created a fun and comfortable environment to learn. She also took wood working classes which gave her the self-assurance and skills to take on more hands-on work.

After graduation, she was hired by Alaska Airlines, earned her private pilots' license, managed a few small businesses, remodeled her 100-year-old house over the years, raised a family, and eventually returned to school to pursue a nutritional therapy degree, which introduced her to the power of fermented foods. In sharing how awe-struck she was at the time by this connection between raw food and the fermenting process, she thought, "This is amazing! Why aren't people eating this every day?" and that she needed to share the love of sauerkraut. This discovery propelled her to experiment and create her own kraut recipes in her own kitchen and after a few years, Firefly Kitchens was born. Check out her products and cookbook at Firefly Kitchens!

Julie O'Brien, '93
B.A., Business
Owner, Firefly Kitchens
Seattle, Washington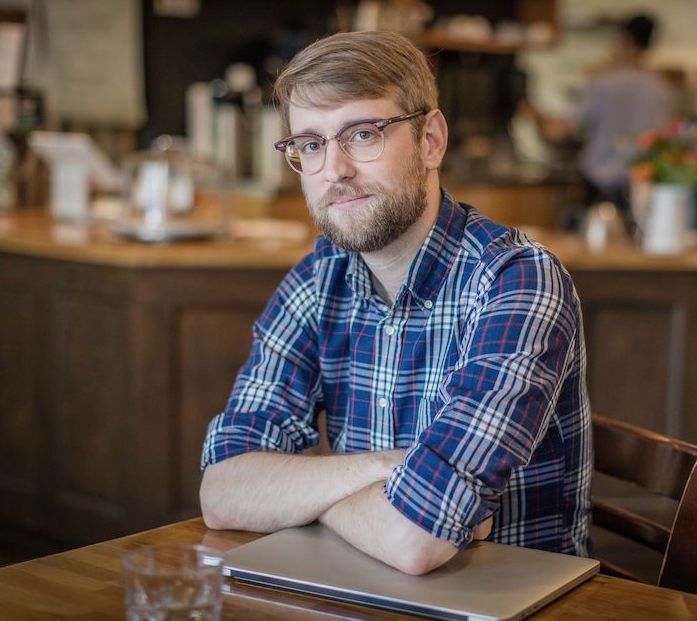 Math alum now-entrepreneur reflects on UAS math department roots
Having lived in Sitka most of my life, I had visited Juneau a few times and knew that I loved the area and wanted to spend more time there. What I found at UAS was beyond my expectations — in addition to my academic studies, I DJ'd a lot of dances, played music with friends, attended bonfires, swam in Auke Lake, kayaked, and hiked around Mendenhall Glacier and the surrounding areas.

I graduated on a Sunday and started with Southeast Alaska Monitoring Network for Science, Telecommunications, Education and Research (SEAMONSTER) that Monday.

Setting up wireless monitoring systems on the glacier, writing software, and storing and processing data equipped me to launch my own startup open source data base called Seastar and ultimately led to the job I love here at New Relic in Portland, Oregon.

Leading a team of engineers is exciting for me. The skills I picked up in my math classes at UAS apply more and more as I advance along in my career path. In particular, I've taken an interest in the burgeoning Data Science field and have been able to apply the statistical concepts I was introduced to at UAS in a variety of contexts.

Joshua Galbraith, '08
B.S., Mathematics
UAS Scholarship Recipient, 2008 Commencement Speaker
Senior Software Engineer for New Relic
Portland, Oregon