Biology & Marine Biology
Study natural science with access to the ultimate natural laboratory
Study biology and marine biology with access to the ultimate natural laboratory — Southeast Alaska's rich ocean environment. Incoming students learn biological principles and skills in lecture, laboratory, and field courses. They can then join our professors, researchers, and current students to work on projects that range from tracking humpback whale migrations to mapping the surface canopy of kelp. UAS's coastal classrooms and labs provide world class opportunities for unique hands-on learning experiences.
Biology & Marine Biology Degrees
Student Experience
Inside the Degree
Take a deeper "dive" inside the Biology and Marine Biology programs. View a wide variety of opportunities for student driven research and other unique learning options.
View a full list of current internships and job postings.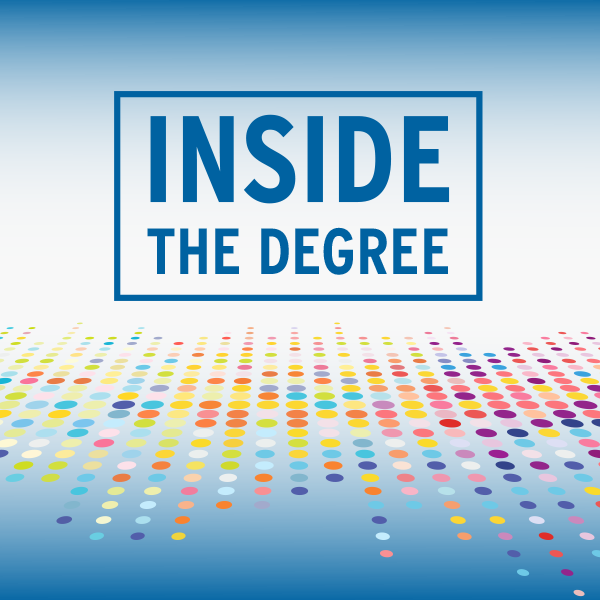 The Rewards of Undergraduate Research
At Sitka WhaleFest Science Symposium and Festival, students experience career inspiration and renewed motivation for STEM coursework at a critical juncture in their college careers.
Sitka WhaleFest is a 3-day annual marine science symposium and festival in Sitka, Alaska. Students attend engaging lectures and meet with presenting scientists in small group discussions and are matched with upper-division peer mentors during the event. Everyone participates in marine cruises and wildlife and cultural workshops, art and music events, a film festival, receptions, and a banquet.
BIOL 375: Current Topics: Discussions in Marine Mammalogy: In preparation, undergraduate students take a fall semester course reading and discussing work published by Sitka WhaleFest speakers in advance of traveling to Sitka WhaleFest.
The Best of UAS and UAF
Students in the joint UAS/UAF program B.S. Fisheries and Ocean Sciences benefit from a combination of the UAF faculty and resources, the small class sizes at UAS, and easy access to ocean, freshwater lakes and streams, intertidal habitat, and wetlands environments.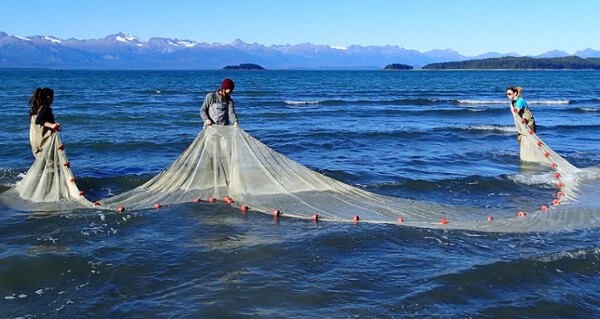 Experiential Learning at UAS
Hands-on learning, internships, and undergraduate research are at the core of our programs at the University of Alaska Southeast.
UAS is at the Forefront of Marine Mammal Research
UAS and the marine sciences are a natural fit. Here, students take part in hands-on research projects, like this humpback whale monitoring study.
A Deeper Look: Research on Whales and Tour Boats
Working with UAS Associate Professor of Marine Biology and Fulbright Scholar Heidi Pearson, undergraduate students got the opportunity to monitor humpback whales in Southeast Alaska. The study takes a close up look at how whale tour vessels and the whales can sustainably share the same waters.
Learn and earn degree credits while kayaking in Alaska
Surround yourself in your chosen field of study. UAS offers kayak oceanography and ocean studies classes that provide students with an interdisciplinary experience as a team member of a kayaking expedition, immersing students in the extraordinary natural wilderness of Southeast Alaska.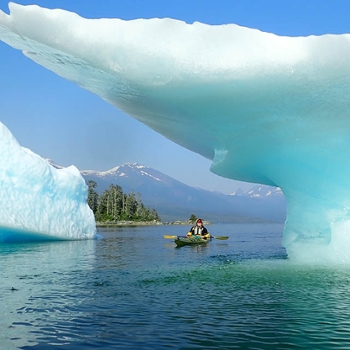 Our Research Partner: The Alaska Coastal Rainforest Center
The ACRC provides interdisciplinary research and training opportunities for undergraduate, graduate, and postdoctoral scholars to learn and work in north Pacific coastal temperate rainforest ecosystems. UAS and the ACRC work together to provide our students and graduates with the experiences and relationships they need to start their scientific careers.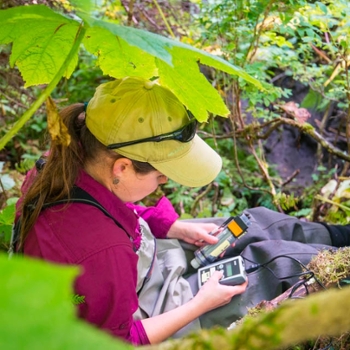 UAS Science Faculty and Alaska EPSCoR: Funding Research Projects
UAS science faculty actively work with EPSCoR, a nationwide research and education organization administered by the National Science Foundation. At UAS, students work directly with professors specializing in their fields; you'll get the personal attention and research access needed to launch your science career.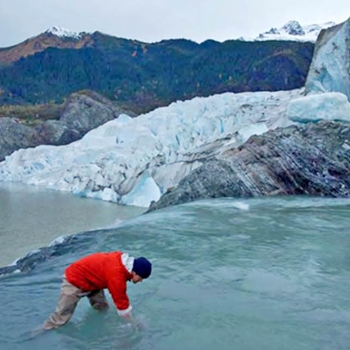 Learning Environments
Anderson Biology Lab
Located on the Juneau campus, the waterfront Anderson labs and classrooms are central to the biology programs at UAS. Wet labs cycle salt water directly from the ocean, allowing professors and students to conduct research in marine ecology, mammalogy, phycology, comparative physiology, neurobiology, population genetics, and conservation biology.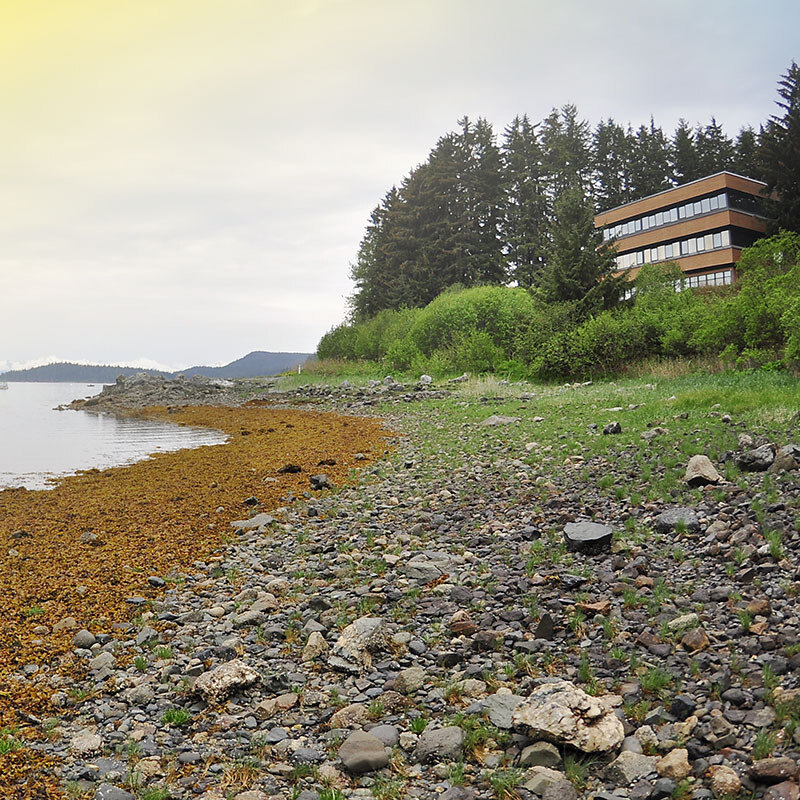 Biology Labs
Ketchikan
Located in the Paul Building on the Ketchikan Campus, the biology lab supports classes and undergraduate research. Currently, students are studying the potential role of algae in ocean pollution control.
Sitka
The biology lab in Sitka is specially designed for on-campus and online learning, with specialized technology to create a synchronous classroom experience for distance students. Lab class materials can be shipped to students to be able to complete coursework from wherever they are located.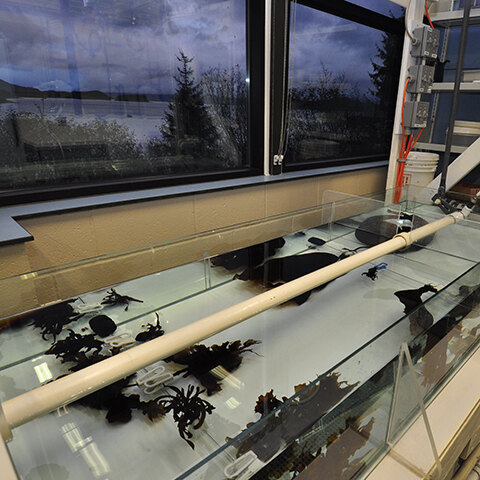 Behavioral Research and Ecosystem Health Lab
Students and researchers at the BREACH lab work to understand the behavior and ecology of marine mammals and their role in maintaining healthy ecosystems. Undergraduate students at UAS have the opportunity to work on joint projects with students from the University of Alaska Fairbanks College of Fisheries and Ocean Sciences. Research includes studying the impacts of whale watching on humpbacks, human-wildlife conflict, "blue carbon" sequestration, and the historical, socio-economic, and ecosystem-wide relationships between sea otters, shellfish, and humans.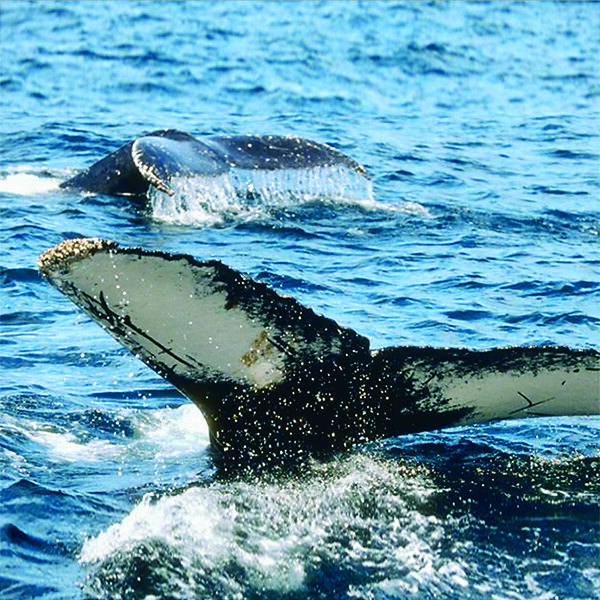 Auke Creek Research Station
In partnership with the National Oceanic and Atmospheric Administration and the Alaska Department of Fish and Game, biology and fisheries students take part in ongoing research that observes and tracks fish migrating to and from Auke Lake and the ocean. Students learn salmon biology and genetics while collecting data that helps guide fisheries management and is providing direct evidence of salmon population changes in response to climate change.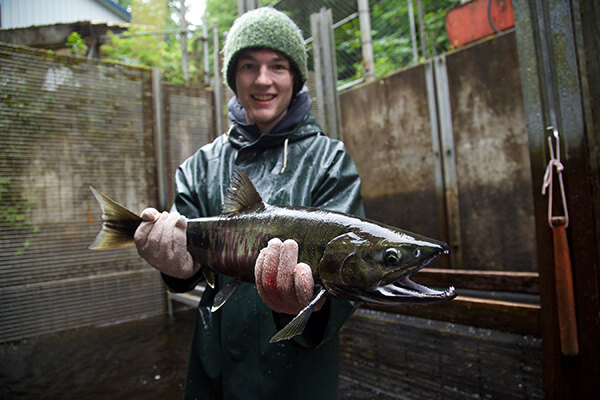 Alaska Coastal Rainforest Center
The Alaska Coastal Rainforest Center focuses on the Pacific Coast temperate rainforest, stretching from Oregon to southcentral Alaska. Home to tens of thousands of people who depend on natural resources and tourism, this region is characterized by intricate geology, cultural history, and complex linkages across ecosystems.
The Center builds partnerships and catalyzes ecological, economic, and social research to support vibrant and resilient communities and ecosystems. Projects include ocean acidification monitoring, icefield to ocean ecosystem interactions along the Gulf of Alaska, carbon and nutrient cycling, stream discharge, snow cover, and soil moisture modeling, and yellow-cedar ecology.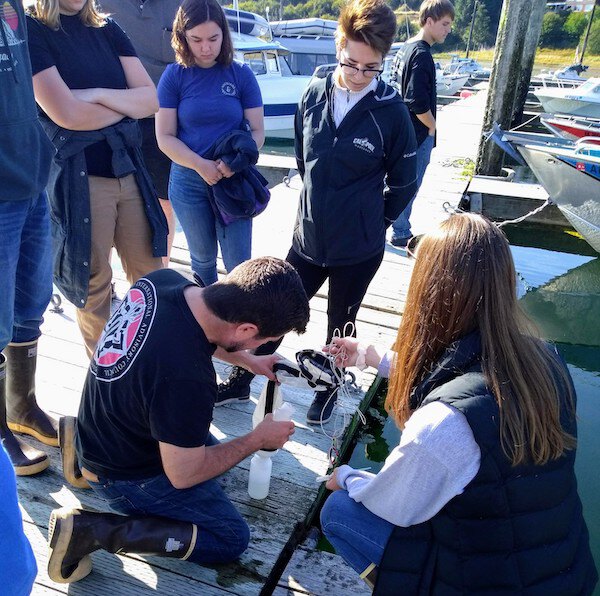 "I challenged my mind inside and outside the classroom with professors who imparted knowledge that I will carry with me for the rest of my life."
​