Public Administration
The Master of Public Administration (MPA) is a management degree for those pursuing a career in the public sector. It deals with management under current political realities and public interest goals. The MPA is designed to assist students in developing the skills and techniques used by leaders and managers to design, implement and evaluate policies, projects, and programs that promote ethical democratic governance, while addressing organizational, human resource, and budgetary challenges.
The University of Alaska Southeast (UAS) Master of Public Administration (MPA) program, delivered 100% online, is available to students in Alaska and the Yukon Territory.
Plan, start, and complete your MPA degree
MPA Handbook
The MPA student handbook describes our program, admission procedure, degree requirements, program policies, student resources, and includes a description of all our courses. The handbook provides valuable information to start, plan, and complete the MPA degree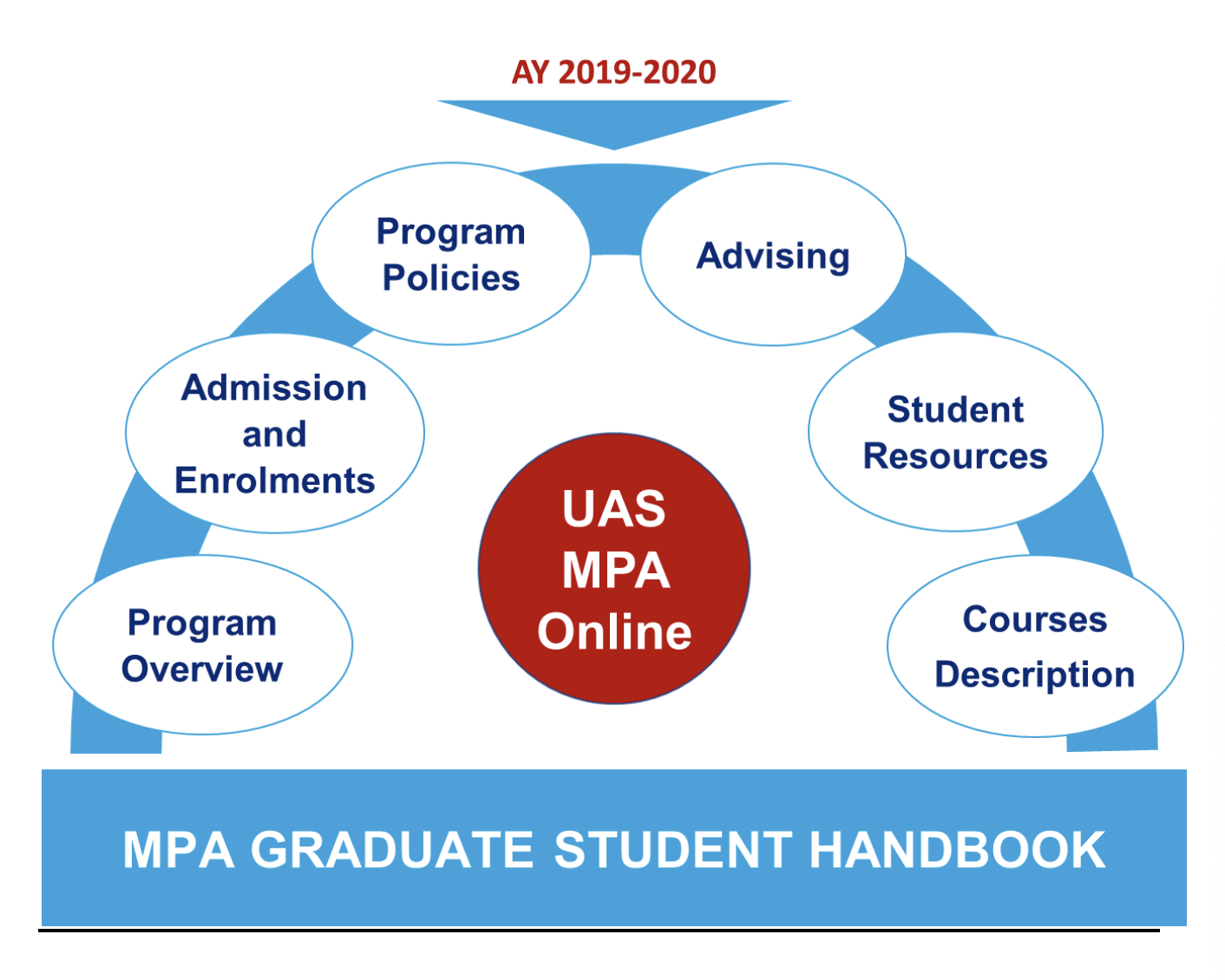 Mission
The University of Alaska Master of Public Administration program prepares students to be competent, ethical, and effective public and nonprofit administrators and leaders for a diverse and changing workforce and citizenry. The MPA program is committed to practitioner-oriented instruction, flexible and convenient online learning, and offering courses relevant to students in the State of Alaska and the Yukon Territory.
Values
The core public service values of the MPA Program are reflected in the five commitments articulated in the Code of Ethics of the American Society for Public Administration (ASPA):
Serve the public interest
Respect the constitution and the law
Demonstrate personal integrity
Promote ethical organizations
Strive for professional excellence
Value equity, inclusion, and dignity for all
Program Level Competences and Student Learning Outcomes
The MPA Program's learning goals are based on the program mission, our public service values, and competencies required by professional standards (NASPAA – Network of Schools of Public Policy, Affairs, and Administration). A set of more detailed student learning outcomes for each of our courses are associated with our program-level competencies.
The MPA curriculum is developed to include required workplace competencies in five domains, including the ability: 
To lead and manage in public governance. 
To participate in and contribute to the policy process. 
To analyze, synthesize, think critically, solve problems, and make decisions. 
To articulate and apply a public service perspective. 
To communicate and interact productively with a diverse and changing workforce and citizenry.