Tidal Echoes Launch Page
Tidal Echoes 2022 Edition
In this unimagined year, the work of the mind and of the hand holds our collective humanity. These selected authors and artists explore the true power of writing, of painting and poetry, for connection and community.
The creation of Tidal Echoes is an amazing experiential learning opportunity for UAS students, from the solicitation of juried entries, through editing and production to a final printed book. Find out more about all our unique and immersive programs on our website.
Friday, April 1, 2022 5-6 P.M.
Featured Artist
Jill Kaasteen Meserve
Jill Kaasteen Meserve is a Lingít artist. She's of the Chookaneidí (Eagle-brown bear clan), Xáay Hítdáx̱ (Yellow Cedar House), from Hoonah. Jill works in various forms of cultural arts with a particular focus on beadwork. Jill's work can mainly be found on her Instagram page @jill.kaasteen, though you can also catch her work on the FX hit show "Reservation Dogs."
Featured Writer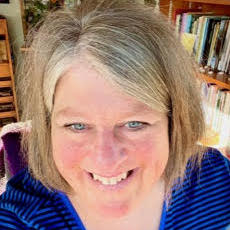 Kersten Christianson
Alaskan Poet, Moon Gazer, Raven Watcher, Northern Trekker, Teacher. Kersten Christianson derives inspiration from wild, wanderings, and road trips. Kersten is the poetry editor of Alaska Women Speak. She authored Curating the House of Nostalgia (Sheila-Na-Gig, 2020), What Caught Raven's Eye (Petroglyph Press, 2018), and Something Yet to Be Named (Kelsay Books, 2017).  Kersten lives with her daughter in Sitka, Alaska.
Tidal Echoes Student Editors
Emily Bowman (Senior editor)
Emily Bowman is a Senior at the University of Alaska Southeast pursuing a B.A. in English with an emphasis in Creative Writing. Emily has lived in Alaska her entire life and in Juneau for the last 15 years. She enjoys reading, writing, playing guitar, coaching figure skating, and being barefoot. This semester, Emily was awarded a URECA grant to attend AWP to learn how to improve marketing strategies for future years of Tidal Echoes. 
Shaelene Grace Moler (Junior editor)
Shaelene Grace Moler is an English and Environmental Studies double-major at the University of Alaska Southeast, with an emphasis in creative writing. She grew up in Kake, Alaska, and in her free time, she enjoys hunting, fishing, gathering, hiking, photography, and playing guitar/ukulele. She has been published in the 2019, 2020, and 2021 editions of Tidal Echoes, the Spring 2021 edition of Ravencall, and was the 2019 recipient of the Mac Behrends Scholarship. She will also be featured in the spring 2022 edition of Alaska Women Speak, and as an honorable mention in the 2022 ADN Creative Writing Contest.
Get your copy of Tidal Echoes 2022
Tidal Echoes is $5, plus shipping and handling, if applicable.
Juneau authors and artists: If your work is published in this edition, pick up your free copy at UAS Egan Library, starting Sunday, April 3, 2022.
Artists and authors from other communities will receive their copies in the mail.
Purchase at UAS Mourant Cafeteria on Monday, April 4 from 3:00-5:00 PM
Visit one of the fabulous stores that support this project: Kindred Post, Hearthside Books & Toys, Alaska Robotics, Juneau-Douglas City Museum, Parnassus Books in Ketchikan, Old Harbor Books in Sitka, The Bookstore in Haines, and Skagway News Depot & Books. Books should be on the shelves starting Saturday, April 2 in Juneau, and the following week in other Southeast Alaska communities. Books will also be available at the UAS Sitka Campus in the following weeks. Stay tuned for details!
​