AY 2021 Graduates
There were two UAS Bachelor of Science in Mathematics graduates for the 2021 academic year, Nowielle Corpuz and Zach White.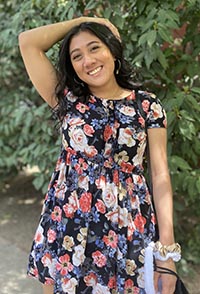 Nowielle graduated with honors, Cum Laude, and was recognized as the Outstanding Mathematics Graduate. Her immediate plans involve working for at least a year before considering further studies.
Zach spent the past year completing his BS in mathematics and he began an internship with the Segal Group as their first (and only) employee in Alaska. In his own words,
The internship has gone very well! I've learned a lot about business and finance since I started, and upon graduation, I will begin work for the company that hired me (Segal) full-time as a health benefits analyst. Working as an analyst is typically how actuaries begin their careers, so I'm now well on my way to my career goals. From there, I will shift my focus towards writing a series of actuarial exams and learning how to apply mathematical analyses to many different elements of business. Especially considering that actuarial work was my goal prior to beginning my studies at UAS, I feel really lucky to have met a recruiter from a field of personal interest while in our weekly math seminar, and am sincerely grateful that UAS was able to set up such an opportunity.
We wish Nowielle and Zach all the best in their future endeavors.