Medical Assistants perform both administrative and clinical tasks and are specifically trained to work in ambulatory settings, such as physicians' offices, clinics and outpatient care centers.
Next Steps
Program Contacts
In Sitka or Online: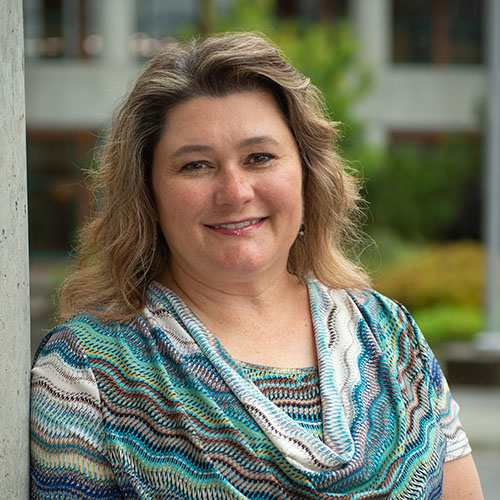 Overview
Working alongside healthcare practitioners, medical assistants function as a member of healthcare delivery teams, primarily in ambulatory settings such as medical offices and clinics, under the supervision of a licensed health care practitioner.
Medical Assistants perform both administrative and clinical procedures. Coursework in the UAS Sitka Medical Assisting Certificate program covers general medical knowledge, including terminology, anatomy, physiology, behavioral science, medical law, and ethics. Administrative skills include medical records management, answering telephones, scheduling and greeting patients, bookkeeping, collections, insurance processing, and familiarity with the Health Insurance Portability and Accountability Act (HIPAA). Clinical skills include obtaining vital signs, medication preparation and administration, assisting with examinations and minor procedures, phlebotomy (drawing blood), performing basic laboratory tests, pharmacology, and specimen collection.
Completion of this certificate program prepares you for the opportunity to become a vital part of a medical team working together toward patient health and wellness.
Occupational risks and additional safety & health information for healthcare workers.
UAS Medical Assisting
Delivery
The UAS Medical Assisting program can be completed on a full-time or part-time basis depending on the student's goals and needs. As much of the course delivery is done via online courses, access to a computer and reliable, high speed internet is required.
Prerequisite and Administrative Procedures Courses
Prerequisite and administrative procedures courses are offered entirely online.
Clinical Procedures
Each clinical procedures class involves six weeks of online work including assignments, homework, videos, and simulations. In addition, each class requires two four-day in-person practice and competency assessment. Clinical lab intensives are scheduled in various communities throughout the state.
Practicum
In the last semester, students take part in a practicum course involving clinical hours in addition to course work. While not guaranteed, students can request placement in their home community.
Outcomes
2020 UAS Program Retention Rate: 100%
2019 UAS Program Retention Rate 90%
2020 Employer satisfaction: 100%
2020 Graduate satisfaction: 100%
Funding Options
Advisors are on hand to help you find and apply for available scholarships and grants. Please refer to our Financial Aid department for an overview of your options.
Accreditation
​