Chancellor's Advisory Committee on Alaska Native Education
Updated July 19, 2021
Background
The University of Alaska Southeast mission promotes student learning enhanced by the cultures and environment of Southeast Alaska. UAS values associated with the mission highlight the special importance of the histories, cultures, languages, and arts reflected in the Alaska Native heritage, and to promoting cultural safety and equity on our campuses.
The UAS Chancellor's Advisory Committee on Alaska Native Education (CACANE) provides advice to UAS leadership about fulfilling this mission and acting on these values. In doing so, the committee's work is guided by the following:
Cultural Safety
Individuals have the right to define themselves independent of the stereotypes of others
Individuals have the right to define what is safe for their well-being
Institutions operate conscious of historical traumas and current inequities
Equity
Equity is meeting an unmet need (from recruitment to attainment)
Equity is the absence of disparity
Committee Mission
The CACANE is charged with advising UAS leadership in the following areas:
Supporting and improving Alaska Native student recruitment, retention, and program completion
Developing meaningful partnerships with tribes, Native corporations and non-profits, and other entities that share similar goals in fostering Alaska Native education
Advancing respectful recognition of Alaska Native heritage
Promoting and enhancing academic programs, pathways to student success, and student support services in the context of its mission, vision, and values
Training and educating UAS faculty, staff, and administration on issues unique to Alaska Native heritage and history
The CACANE shall provide written recommendations to the Chancellor and executive leadership.
Committee Membership
Membership on the Committee shall include, but is not limited to, UAS Alaska Native faculty, staff, students, and alumni at any of UAS' three campuses. In addition, membership may be extended by mutual agreement of the co-chairs and committee members to Elders and representatives from Alaska Native organizations.
Committee Leadership
Committee leadership shall be a UAS faculty co-chair and a UAS staff co-chair. The normal term for service will be for two years. The Associate Vice Chancellor for Alaska Native Programs shall be an ex-officio member of the committee.
Current CACANE Chair Members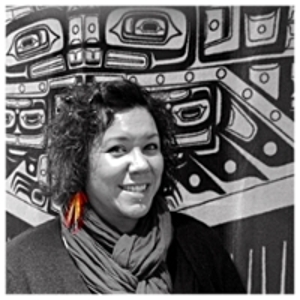 Kolene E. James
Student Equity and Multicultural Services Manager
Profile and contact info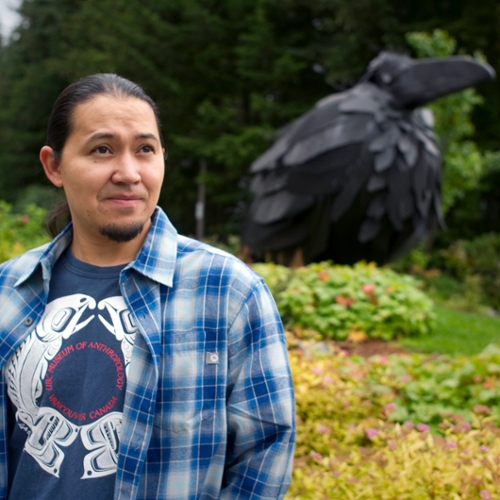 Lance (X̱'unei) A. Twitchell, M.F.A., Ph.D.
Associate Professor of Alaska Native Languages
All systems and spaces have space for Indigenous languages, knowledges, arts, and peoples. You can study with us and stand up for Indigenous languages, ways of knowing, and decolonization in revolutionary self-love. Kakḵwa.áaḵw aag̱áa yakḵwadláaḵ: I will try, and I will succeed!
Profile and contact info
Meeting Frequency and Format
The committee will meet at least three times during the academic year. An agenda will be prepared in advance of each meeting with prior notification of the date and location of meetings. Provisions will be made allowing for participation at a distance from Ketchikan and Sitka campuses. Summary notes about the topics addressed by the CACNE will be prepared and posted on the UAS website