Faculty/Staff Giving Campaign
Faculty and staff know UAS better than any other group. By giving back we show our confidence in the university and our support for students. Our commitment sends a powerful message to the community and encourages others to give. Participation is what matters – gifts of every size make a difference for the education UAS provides to our students. Thank you for your support!
You can start a payroll deduction online at this link!
Announcing the Allan P. Cohan Memorial Endowed Scholarship
Allan Paul Cohan was born in the Bronx, New York, in 1933. Allan was the first in his family to go to college and education was always very important to him. He continued to learn, read, and discuss everything from sports to politics to history throughout his life. His humor and quick wit was renowned. This endowment pays tribute to his values and reflects his lifelong commitment to learning and developing.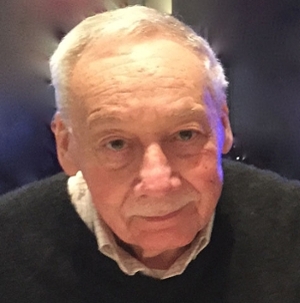 The purpose of the fund is to honor the life and memory of Allan Cohan by providing financial assistance for tuition and other related educational expenses to  University of Alaska Southeast students in perpetuity. 
To begin payroll deduction follow this link!

Funds highlighted by Deans and Campus Directors
Juneau
School of Arts & Sciences
UAS Alaska Native and Rural Student Center Scholarship (60218) - This has reached endowment level thanks to generous donations!
John and Margaret Pugh Social Science Award (21210) - Providing funding for UAS students studying the social sciences through scholarships and experiential learning opportunities.
Undergraduate Research General Support Endowment Spendable (60209) - Providing general support for Undergraduate Research at UAS. Research grants for undergraduate students simultaneously help train the scientists of tomorrow and provide the manpower necessary to conduct studies of regional & global impact.
Selina Peratrovich Memorial Scholarship for Native Arts (80847) - Providing financial assistance to students interested in learning traditional native art regardless of cultural background. Established to honor Master Haida Basketweaver Selina Peratrovich.
Department of Business and Public Administration
George Masek Scholarship (80101) - Providing assistance for Business students at UAS.
School of Education
Power Learners (21131) - Providing support for the various UAS programs with faculty and/or students that work to improve reading, math and science skills of K-12 students.
School of Career Education
Vocational Tech Endowment (80023) - Providing financial assistance for Southeast Alaskan students enrolled in Vocational or Technical programs at UAS.
Sitka
Sitka General Scholarship Fund (20410) - Providing support for the SITKA START program.
Ketchikan:
First City Rotary Memorial Scholarship (21198) - Providing financial assistance for tuition and other related educational expenses to part-time students at the Ketchikan campus of UAS.